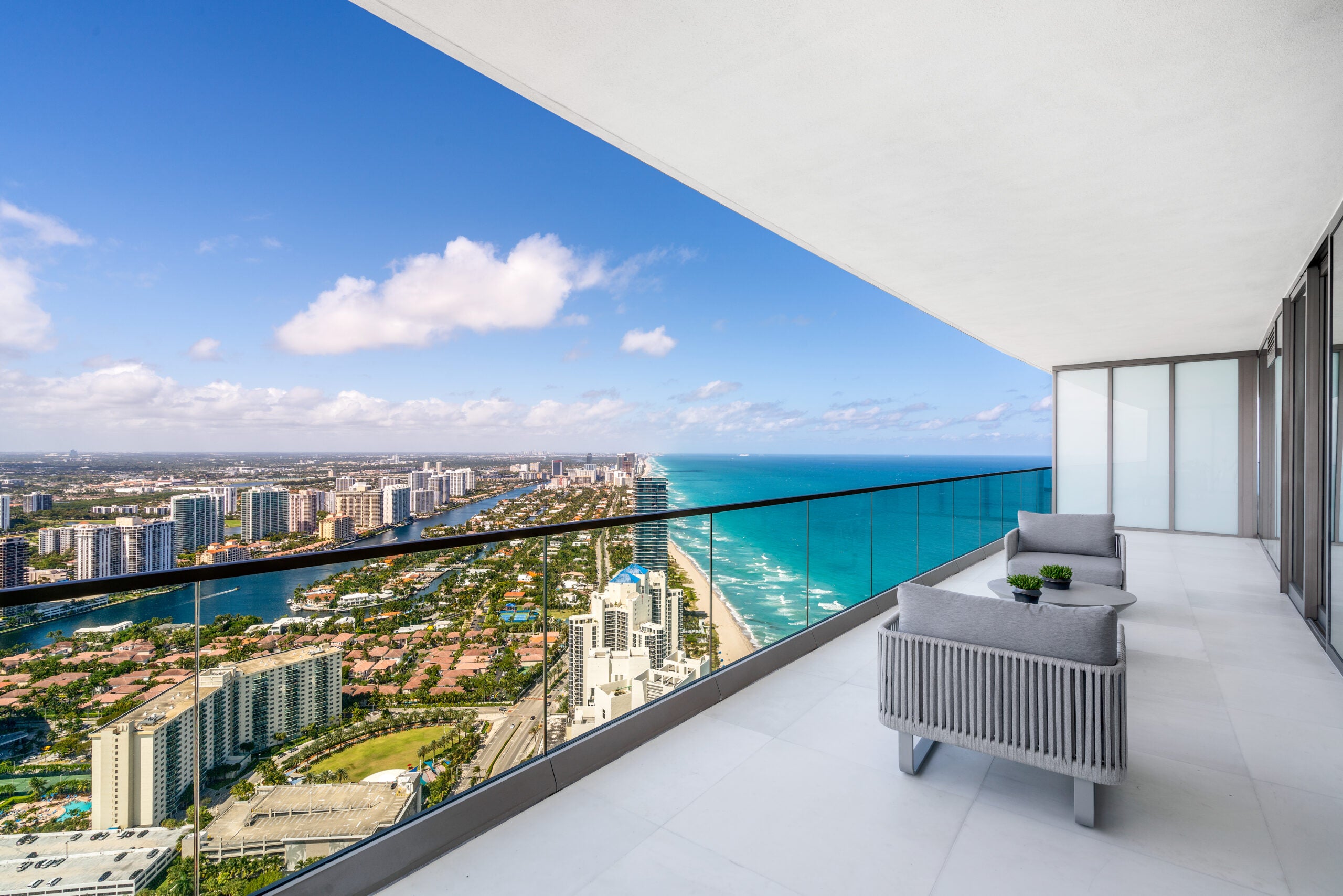 At 45 years old, Gil Dezer has already achieved more than most real estate developers do in a lifetime. Currently the president of Dezer Development, he remains one of the youngest developers of luxury high-rise residential and condo-hotel properties in the US.
He is an industry leader and has been instrumental in changing the face and value of the South Florida real estate industry through the introduction of brand partnerships, specifically with globally significant European brands and fashion houses including Porsche Design and, most recently Armani/Casa.
Following the recent completion of the Residences by Armani/Casa, Dezer speaks to Elite Traveler and offers a fresh perspective on the new development landscape, where the money is today and where it is heading in the future.
Tell us how you initially got into developments.
I started my career as a sales rep at a new construction project in Aventura, FL. My father had recently bought land on the ocean in Miami, but as a company, we had never built anything to date. So we partnered with experienced developers who taught me the basics. I was also in sales on the project when an argument between the partners left me running things alone.
How did you start to work on Residences by Armani/Casa and Porsche Design Tower
Porsche Design Tower happened because all the stars were perfectly aligned. We didn't know it then, but now, in retrospect, everything fell into place perfectly. We were looking to partner with a brand. We had heard that Porsche Design had branded a building in Dubai. Being a tremendous Porsche fan, I reached out to see what could be done in the US. As we were completing Porsche Design Tower I traveled to the Middle East and stayed at the Burj Khalifa, in the Armani Hotel. And I said to myself, "we need this in Miami". I was able to contact them and make a deal.
Tell us what you look for in these brand partnerships, and why is it so appealing for consumers?
There are multiple things we look for in these branding partnerships. For starters, it is extremely important to match the product type of what you are selling to the brand. As an example, Armani clothing is the farthest thing from a discount brand. They have stores all over the world and exude a style and elegance that few other fashion houses have been to achieve and maintain. They don't sell out to do collaborations with mass retailers like Target, and their interiors have been done in some of the world's most iconic buildings like the Burj Khalifa, the world's tallest tower. Therefore, I as the developer expect to see the same type of client that relates to Armani and loves that fashion. It is the same reason we brand buildings, giving the buyers an idea of what to expect based on other properties of the same brand.
Porsche Design Tower was that same type of rationale. We had a high-end car brand known for quality and performance and timeless elegance. The 911 was designed in 1964 and hasn't changed much since. So, we made the building about the car for the car lover and not just a Porsche lover. We really leaned into the brand by making the automobile a focal point in the lobby and living rooms of the units. The by-product of that is we've been able to offer a level of safety and security to UHNW families who want that extra privacy coming and going from their homes without having to ask for assistance.
How do these two projects differ, and what do you love about each? 
Two amazing projects for two entirely different types of buyers. A buyer at Residences by Armani/Casa wouldn't care about a car in his living room, whereas a Porsche Design Tower buyer would have a heart attack if a valet drove his car. They are both my babies the same way two children are different.
What intrigues you most about South Florida real estate?
Having traveled around the world, there is no place like Miami. Where we are on the ocean is one of Miami's last frontiers. Our real estate is priced so reasonable in comparison to the rest of the world, it's no wonder we are a global favorite for people to invest in.
What are the benefits and challenges that come with being one of the youngest developers of luxury residences and condos in the US?
The benefit is that you can't teach the old dogs new tricks. All of my competitors were thinking I was crazy when I proposed the idea of a car elevator, many afraid of new technology. I'll never forget when another developer said to me, "Why would you put someone else's name on your building?" It took a bit for them to understand what I was doing and some even tried to copy. As you know, plagiarism is the highest form of flattery.
What trends have you seen in the luxury market over the past few years? What are some of your predictions? 
I think quarantine made people either really appreciate their buying decisions, or rethink their entire living situation altogether. Working from home will become more frequent and the design of a home office will be more prevalent in the future.
What are your predictions with the housing market during Covid-19? Are people still actively looking?
Obviously, it has slowed down but we are still doing virtual presentations and actually have successfully sold two apartments during the lockdown.
What are some of your goals — do you have a dream project you'd like to work on?
I am currently working on several epic projects, one of them the Intracoastal Mall where we will be building eight buildings, 2,000 units, and 500,000 square feet of retail. Also, as a follow up to the Porsche Design Tower we're working with another automobile brand we feel will attract an Armani buyer who wants the privacy and security of the Dezervator car lift system.
Anything else you'd like to share with our UHNW readers? 
I can't tell you how many calls I received with friends telling me they should have bought bigger. Stop kicking yourself over your last purchase. Do not try to save the extra $200,000 for that extra bedroom, as your home has proven to be your most important asset, and not for financial reasons.
Click here to find out more about the Residences by Armani/Casa project