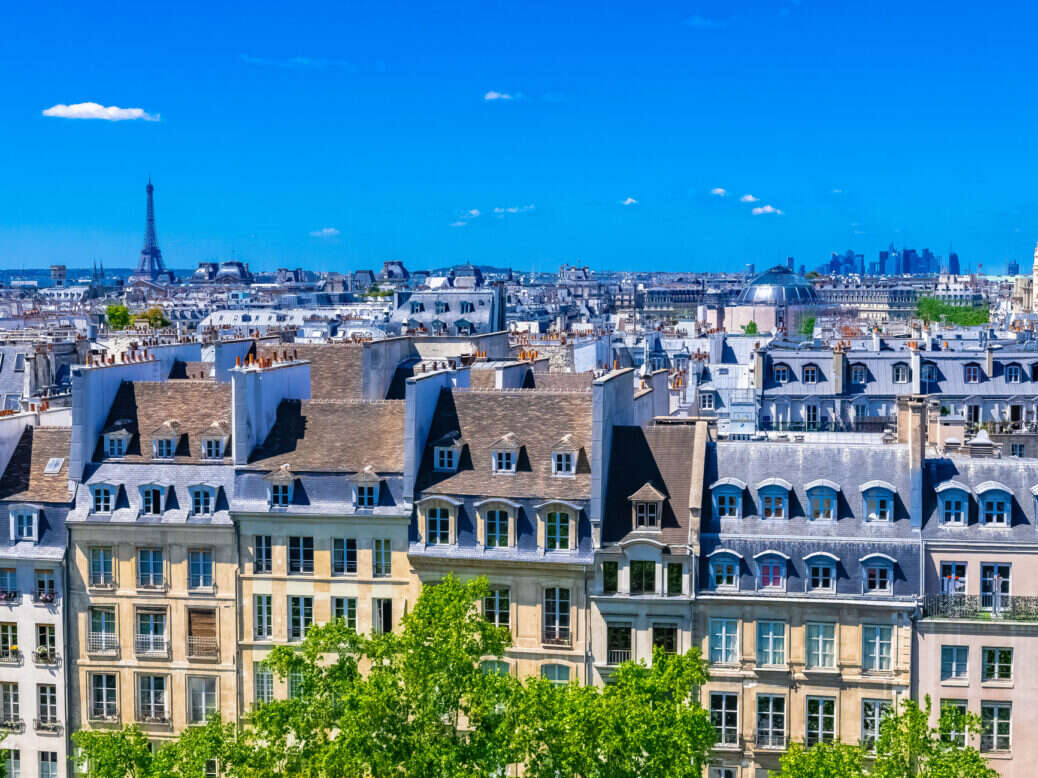 Prime property saw record price growth in 2021 as international buyers rebounded, according to analysis from Knight Frank's 2022 Prime France report. 
Across France, the price of prime residential property went up by 6% in 2021 compared to the year before, far higher than the annual growth in previous years. 
This price growth is driven by high levels of demand, both from French buyers re-evaluating their living situations, and international buyers rejoining the pool. In particular, demand from US buyers is very high, with Knight Frank reporting a 37% increase in searches for French homes from the US in the first five months of 2022, compared to the same period last year. These are buyers seeking the French lifestyle as they re-evaluate their life priorities post-pandemic, as well as encouraged by the discounts caused by shifting currencies.
"Sales activity is expected to be healthy but more muted in 2022, with a marginal slowdown in sales having been noted in the first half of this year," said Mark Harvey, head of international sales at Knight Frank. "Buyers must still be aware that they are not in the driving seat and having identified a property of interest, must act quickly to view."
In 2021 there were 1.18 million sales of second-hand homes in France, 15% higher than in 2020, and 31% higher than the average across the past decade.
Provence is one of the busiest markets in France: in 2021 the number of inquiries went up 50% year-on-year and in the first four months of 2022 have risen by another 10%.
In fact, the number of properties available for sale in the Provence region is down by two-thirds compared to the start of the pandemic, with high levels of demand from both French and international buyers. This is driving up prices: average prime prices in Provence went up by 8% in 2021, compared to 1.3% annual growth in 2020. 
Paris too, saw above-average price growth, rebounding from the decline caused by the pandemic. In fact, the number of existing home sales in the greater Paris region increased by 12% in 2021, and the 6.3% price growth in 2021 has been followed by a further 3% growth so far in 2022.
Overseas buyers in the capital city are led by the US, but there is also strong domestic demand, especially in the below €3.5 million segment. In the first half of 2022 there have been 15 super-prime (upwards of $10 million) sales, double the number seen in the same period in 2021.
[See also: Elite Traveler's Guide to Paris]
Looking in more detail at popular locations, Aix-en-Provence and Eygalières and Gordes in Provence all saw price growth of upwards of 7%. Saint-Jean-Cap-Ferrat and Saint-Tropez remain the most expensive prime locations in France, with average prices of €35,300, and €28,300 per square meter respectively. These two converted locations saw their prices unchanged from last year, although the French Riviera on average saw prices increase by 5.3%.
Knight Frank is anticipating increased demand for super-prime property along the Riviera, as Monaco expands its landmass through the new Mareterra project.
In the French Alps, total volume of sales is seeing a considerable increase compared to pre-pandemic, which Knight Frank forecasts will continue through 2022 and 2023. Courchevel 1850, the French Alps' most expensive location at an average price of €26,800 per square meter, saw prices increase by just under 3% between Q1 2021 and Q1 2022, as did Courchevel 1650.
Use the interactive map to explore average prices and price growth of Prime property locations around France.
[See also: Michelin Guide Reveals French Guide 2022]