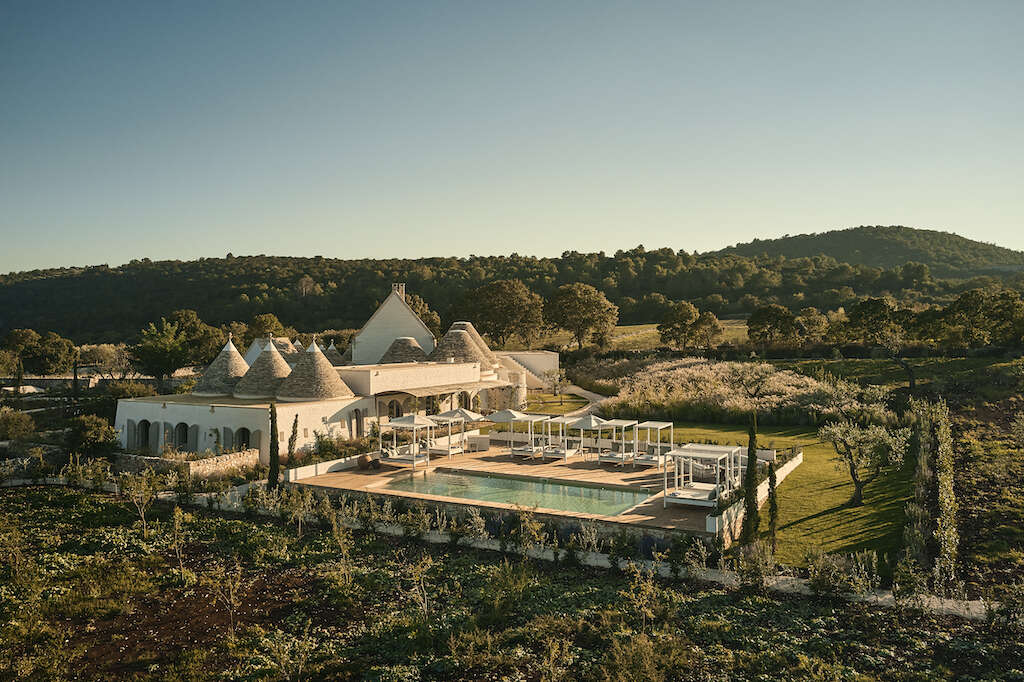 Impossibly chic decor? Private chef? Roll-top baths in every room? Check, check and check — Masseria Pistola has it all. Found in the middle of the Canale di Pirro Valley in Italy's ever-brilliant Puglia region, the expansive private villa began welcoming guests last year following an extensive renovation from its humble farmhouse beginnings.
Masseria Pistola is the second rental in the region from British-born, Hong Kong-living entrepreneur Constant Tedder. While his first, Masseria Petrarolo, is grand and stately, Pistola is cozy and intimate. Tedder sought the skills of James Thurstan Waterworth (formerly Soho House European design director) to design both his Puglia properties.
[See also: Centuries Old Tuscan Villa is True Fairytale Living]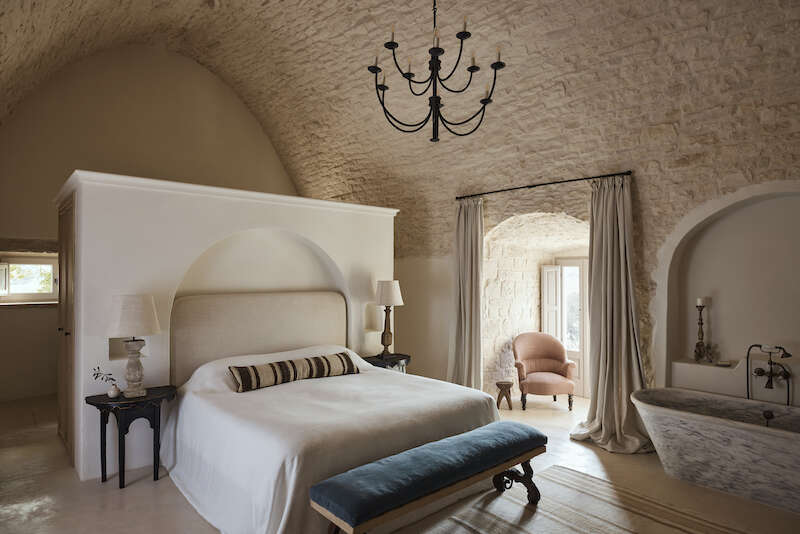 There are 10 bedrooms in all: Some are in refurbished trulli (dome-shaped, dry-stone buildings unique to Puglia) while others are in the lofty main building. A separate, more private accommodation (with its own pool) can be found in a standalone cottage. While each is uniquely designed, they share an indisputable stylishness. Milky stone walls, meticulously sourced vintage furniture and just enough color to avoid the label of minimalism create the type of finish you desperately want to re-create at home.
Of course, you're not coming to Italy for interior design alone. The aforementioned private chef (better known as Luciano) grew up locally before heading to London to hone his craft. He quickly realized the Italians do it better (obviously) and returned — now he's cooking up delicious traditional Puglian fare for guests. Lunches are all about sharing huge bowls of pasta, while dinners are more refined, with fancy plates of fish and meat accompanied by very good estate-grown wines.
[See also: This English Country House is Timeless Rural Beauty]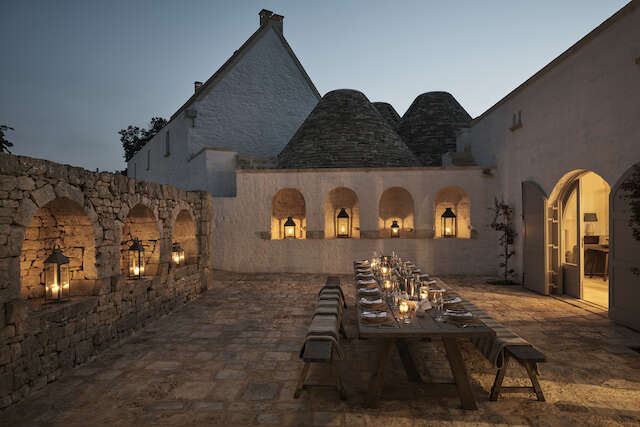 Time between meals (that is what spare time becomes here) can be spent lazing by the pool, wandering through the property's meticulously designed gardens or even visiting the on-site farm shop. Fancy exploring? Pistola's superstar managing director Allison Olivera can create a personalized itinerary highlighting the best of the region, from trips to local towns to cycling tours.
From $14,600 per week in low season, from $40,600 in peak season. Contact Allison Olivera, managing director, enquiries@masseriapistola.com, masseriapistola.com