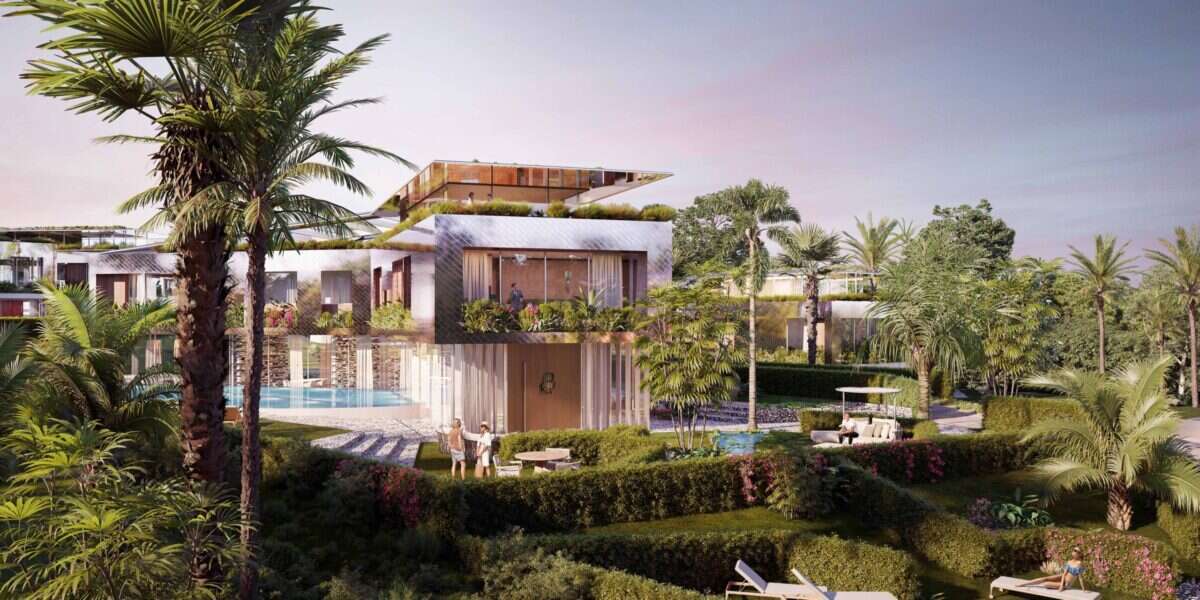 Karl Lagerfeld will go down in history as the legendary artistic director of Chanel, Fendi and his own eponymous label. But the fashion icon had a repertoire that extended far beyond the runway. From photography and curation to furniture design and interior decoration, he was forever finding new ways to express his creativity. Now, paying homage to Lagerfeld's passion for innovative design, the Karl Lagerfeld brand has announced its first-ever architectural project comprising five luxurious villas in Marbella.
Situated between the Penibaetic System mountain range and the Mediterranean coast in the Golden Mile (one of Marbella's most exclusive residential areas) the new properties have been thoughtfully designed to seamlessly blend in with the natural landscape and minimize carbon emissions.
"We're thrilled to see Karl's vision of effortless luxury and passion for architecture come into fruition with this unprecedented residential project," said Pier Paolo Righi, CEO of Karl Lagerfeld. "These villas not only mark the exciting expansion into the world of residential projects of Karl Lagerfeld, but they embody the high standard of sustainability that our brand is aiming for."
Set for completion in 2023, the exciting project is being undertaken in collaboration with branded real estate specialist, One Atelier, and Sierra Blanca Estates – the prestigious developer behind the 'Beverly Hills of Marbella', Sierra Blanca.
Ranging from 7,100-9,000 sq ft, the spacious villas will be built using wood and coated in a ceramic material finished with white gold dust for a distinctive, modern look. Carefully designed to ensure the utmost privacy, each villa will feature its own parking lot and several secluded spots ideal for relaxing including a fire pit and patio.
Sustainability underpins the design with each property set to feature solar panels, geothermal energy to power the mechanical systems, and a rainwater recovery tank to replenish the swimming pools, green roofs and irrigation systems.
The ground floor of each residence will be built with floor-to-ceiling windows so future owners can take in the views without having to step foot outside their property. In a nod to Karl Lagerfeld's signature monochrome look, the spaces will be finished with black and white terrazzo flooring.
To ensure future owners make the most of the beautiful coastal location, over a mile of bike paths are set to be constructed directly connecting each villa with the sea. There are also plans to plant 300 trees in the area as part of a new urban forestry strategy and to build a watercourse spanning from north to south across the entire plot of villas, to create a micro-climate.
[See also: This Stunning Spanish Villa is a Golf Lover's Paradise]