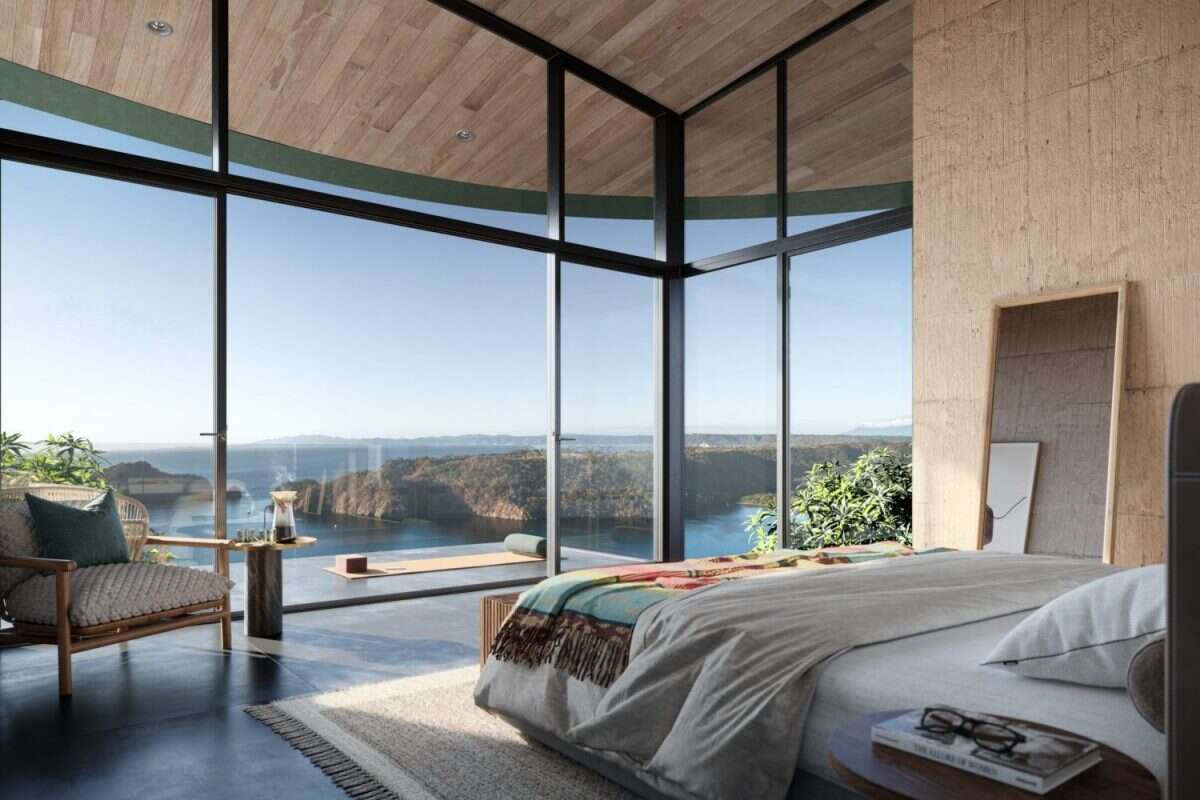 Many of us have been craving a new type of home away from home. A refuge to restore health to our bodies and harmony to our souls — immersed in nature and far away from every day. Peninsula Papagayo answers this call with Bahías. An extraordinary enclave of 13 private, luxury estate homes starting from $6m.
With panoramic views over multiple beaches, nature preserves, and back-to-back bays, Bahías presents passage to boundless beauty and a way of life that exists nowhere else.
[See also: Top Suites in the World – Miramar Presidential Suite, Four Seasons Resort Costa Rica at Peninsula Papagayo]
Suspended 250 feet above the Pacific Ocean, these indescribable architectural wonders are set apart by design. Antoine Predock's poetic rooflines perform an elegant dance of light and shade. Traditional boundaries between the natural and material worlds are obliterated. Indoor-outdoor living is given new meaning.
A  low-density landscape approach conserves much of the original landform, preserving natural wonders. Each estate home is sited for optimal views and privacy with ample space between buildings.
From design and development to construction and property management, everything about Bahías has been engineered for effortless ownership. Day-to-day operations and maintenance are seamless under the administration of the homeowner association. One of the many benefits of ownership is an optional rental program.
Ownership at Bahías comes with barrier-free access to the entire 1,400-acre private peninsula. With 21 beaches and 14 miles of hiking and biking trails, there are boundless opportunities to venture out into nature and leave boredom far behind.
Membership in the Club at Peninsula Papagayo is also included — featuring exceptional beach, golf, tennis, swimming, social facilities, tailored outdoor programs, and a curated calendar of activities and special events in every season celebrating local culture and the natural world.
To learn more, email Peninsula Papagayo Realty at bahias@peninsulapapagayo.com or call toll-free (866) 696.2899