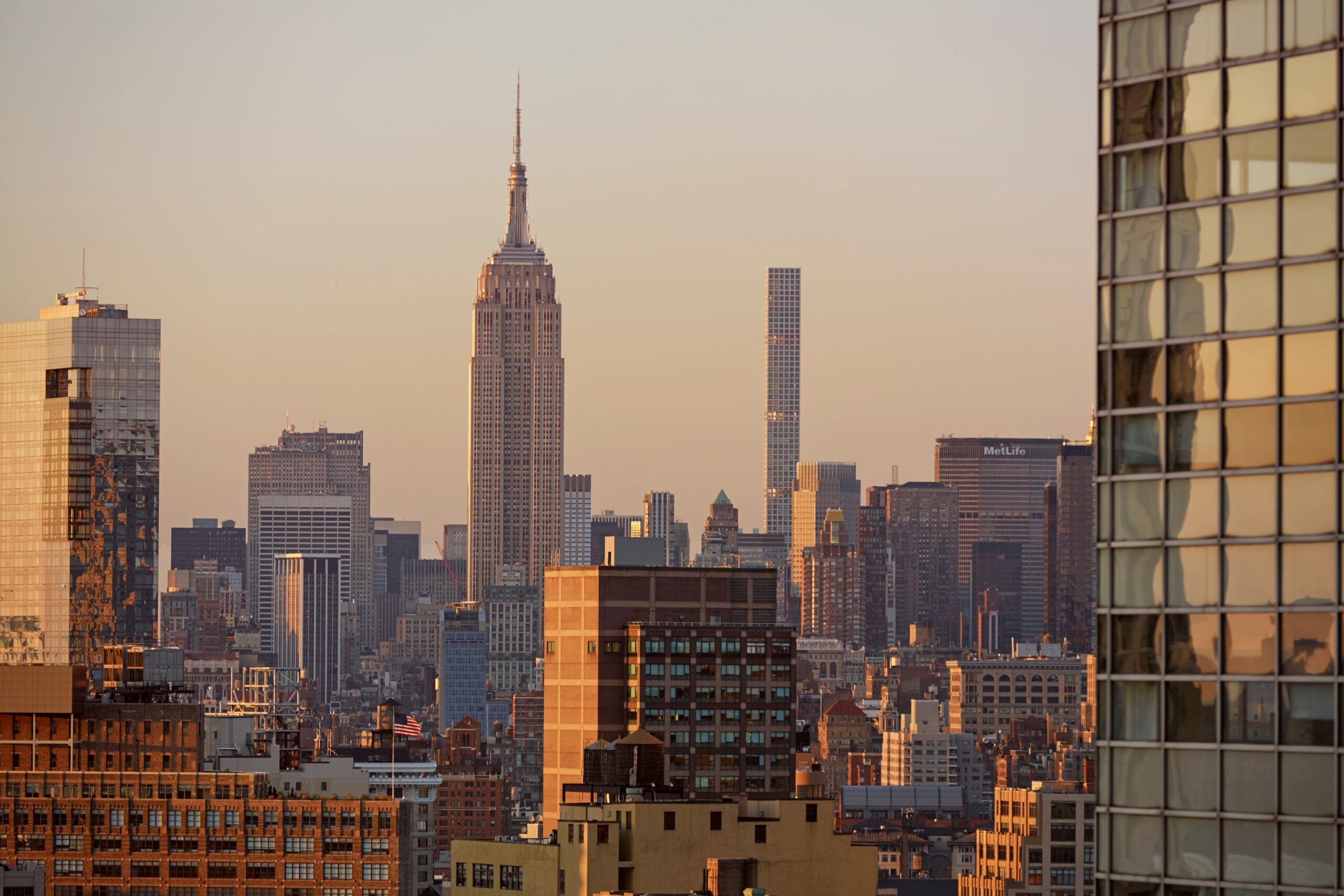 The New York real estate market is well and truly back, with more than twice as many weekly sales in Manhattan in the past month as were seen this time last year and in 2019.
Analysis by luxury real estate group Corcoran found that sales in Manhattan in recent months have skyrocketed far above their 2020 and 2019 levels. From a low of less than 50 sales a week in late spring of 2020, since February, property has been selling at a rate of over 300 a week.
From July 17 to July 23, 2021, 304 properties were sold in Manhattan. This is not only more than twice the 133 sold in the same week in 2020, as New York emerged from the first lockdown, but also 70% higher than 2019 levels pre-pandemic. Numbers of sales can differ depending on each report's methodology, but all have seen the same rush of activity this summer.
[See also: Discover Real New York from this Manhattan Apartment]

"New York had a very rough year on the real estate side last year and a massive exodus," explains Tara King-Brown, a top broker at Corcoran and director of sales at luxury Tribeca development 100 Barclay. "But starting late last year, and particularly since the beginning of 2021, we have just been nonstop. It has been incredible to see the rebound."
The growth in buyer activity over the past few months has been particularly unusual, King-brown says, as it is a hyper-domestic and local market, of buyers moving back after the pandemic and looking to settle down long-term.
[See also: The 15 Best Restaurants in New York]
"There's a lot of people coming back in at the same time so it's creating a sense of urgency," she says. "Usually people are on their own timelines, but right now, they're kind of up against this flurry of activities and there's that creating urgency, but also people want to get settled before the fall, school year and work here."
In particular, buyers are opting for more luxurious properties. The biggest growth was seen in properties of over $10m, which sold 5.5 times as many properties in July 2021 than July 2020.

"People have been given the confidence that they're going to be here long term, and now is a great time to jump back into the market and elevate their living situation from what it was even pre-pandemic," King-Brown says.
Proportionally, the biggest growth is in the $3m-$5m category, which grew from representing just 5.4% of sales in 2020, to 8.8% this year. In the three July weeks in 2021, there were 22 sales over $10m, making up 2.6% of sales. In 2020, this category accounted for just 1.1% of sales, and none were over $20m.
[See also: The 13 Best Hotels in New York]
"In New York City, every square foot matters," says King-Brown. "And now people are putting more priority, financial and otherwise, to their living situation. Their spending has refocused and recalibrated, to put that into the quality of their home."
In particular, Corcoran's findings show huge demand for brand new properties: while on average property sales have increased by 144%, new development sales have gone up by 283%.

"Nobody's looking for the 'diamond in the rough' that they can spend two years trying to renovate, that's not an appetite in this market," King-Brown says. "People want new developments that are move-in-ready, that offer the lifestyle, the space, the location and convenience."
This is reflected in the locations of growing property demand. While every neighborhood in Manhattan saw sales increase in July 2021 compared to 2020, the biggest growth is in Downtown. With 286 sales across three weeks, the sales market has more than tripled on the year previous.
[See more: The Most Coveted Housing Markets in the US]
"People are looking for neighborhoods where you can live, work, and play, all in one," King-Brown says. "They want to be able to walk to work, but they also want to be able to have parks and coffee shops and all the restaurants and things that make liveability."
"Seeing all these restaurants overflow on the street, it just creates that energy. You just literally just have to walk down the street now, to remember everything we loved about New York."