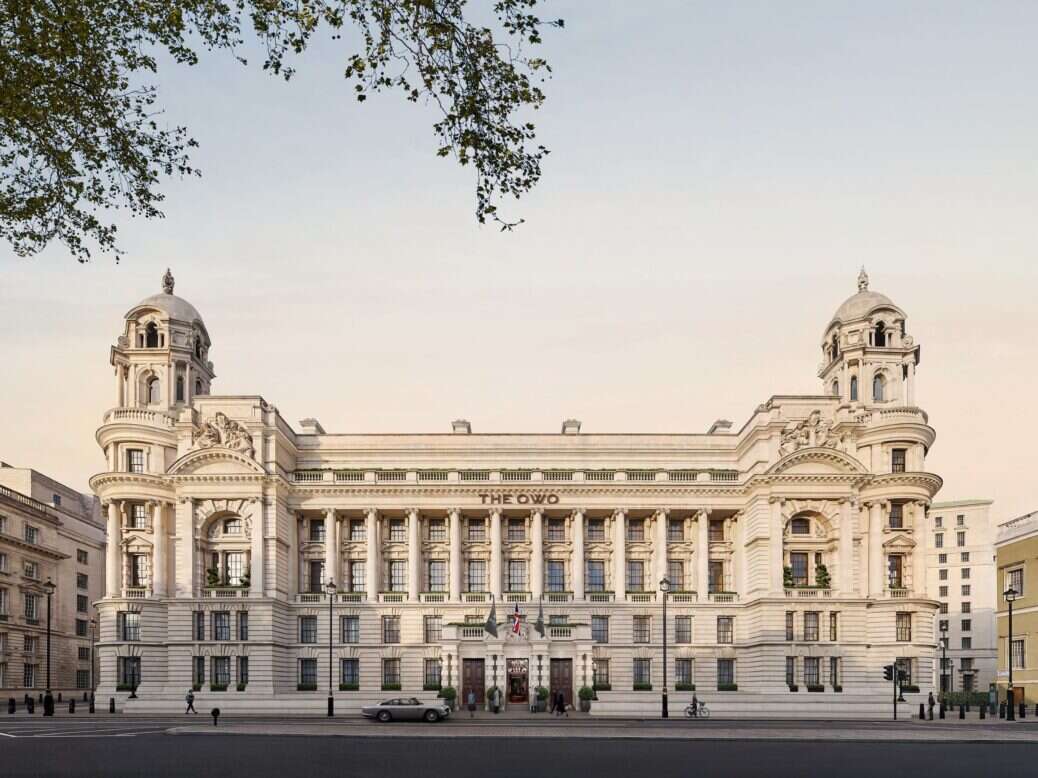 You don't have to be a Londoner to be aware of the buzz surrounding the conversion of the Old War Office building into Raffles' first residences and hotel within the UK, aptly named The OWO Residences and Raffles London at The OWO, respectively.
Whether it's the building's relationship with Winston Churchill, who worked there during World War II, or James Bond, whose inspiration was born from author Ian Fleming's time there – or even just the brilliant Regency architecture of the building – The OWO is an excellent site for luxury hospitality brand Raffles to set up shop. And, similarly, to bag a wholly unique piece of British real estate.
Opening this fall, The OWO will feature 85 Raffles-branded residences within the historic building. All are, naturally, exquisite apartments that boast almost unrivaled access to Whitehall, Mayfair and the glorious Green Park – and the subsequent views that come with it – with some of the best hospitality found across the world.
[See also: The 12 Best Restaurants in London]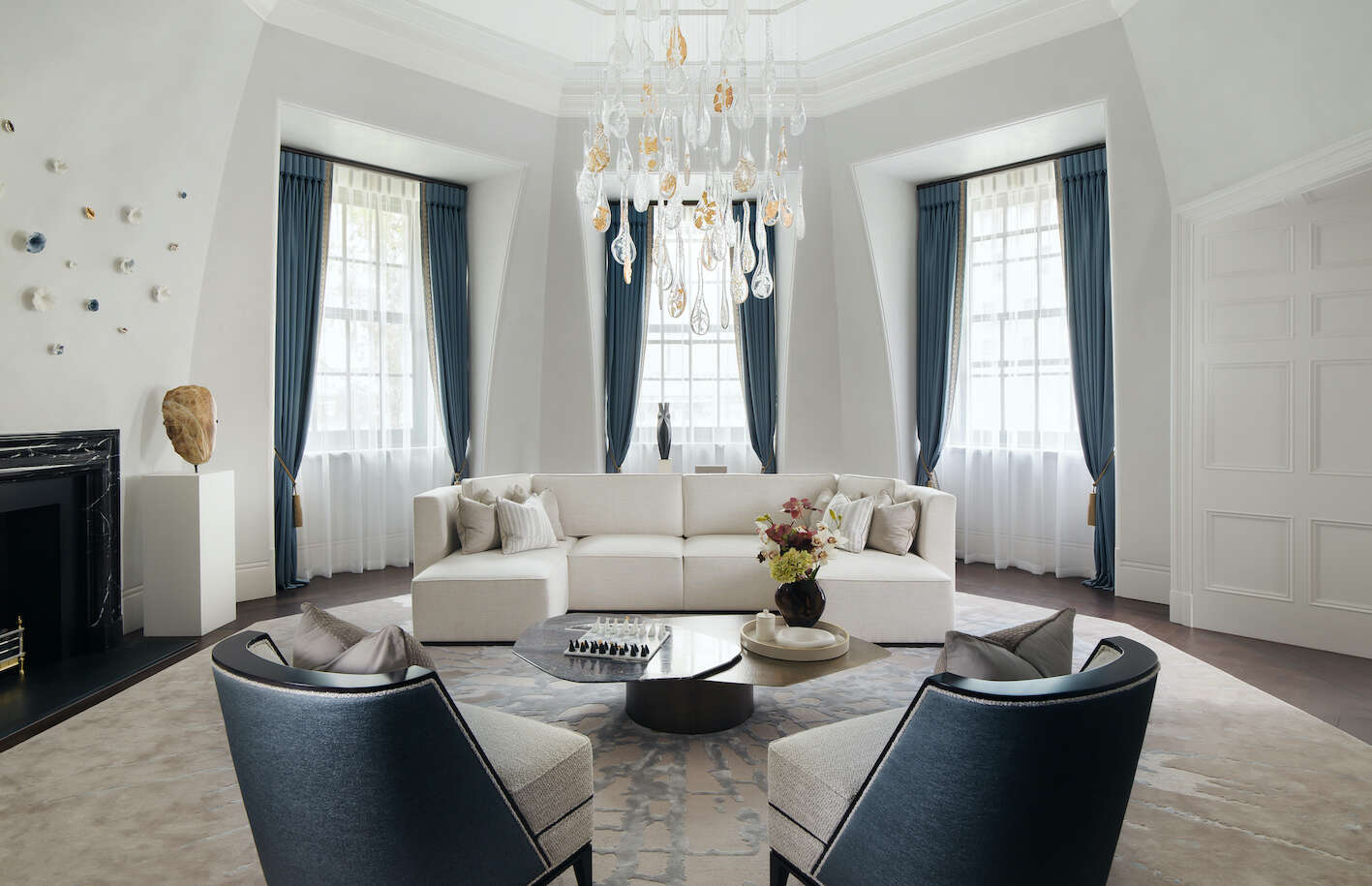 Our favorite, however, is the three-bedroom residence designed by HBA Residential design studio. Coming in at 3,399 sq ft, this is a space that honors the original architecture and the unique identity of the building, whilst also effortlessly exuding the utmost elegance in every corner.
"Benefitting from one of the most striking and unusual residential floorplans within The OWO, with an expansive hallway akin to a gallery space and an octagonal living room housed within one of the building's iconic corners, the residence we designed offers an abundance of noteworthy architectural detailing," commented William Bles, director of HBA Residential.
"We have celebrated these nuances through a highly considered interior scheme, paying the utmost attention to detail throughout to create a residence of exceptional quality and craftsmanship, ready to welcome the most discerning of buyers."
[See also: The Best Outdoor Restaurants and Bars in London]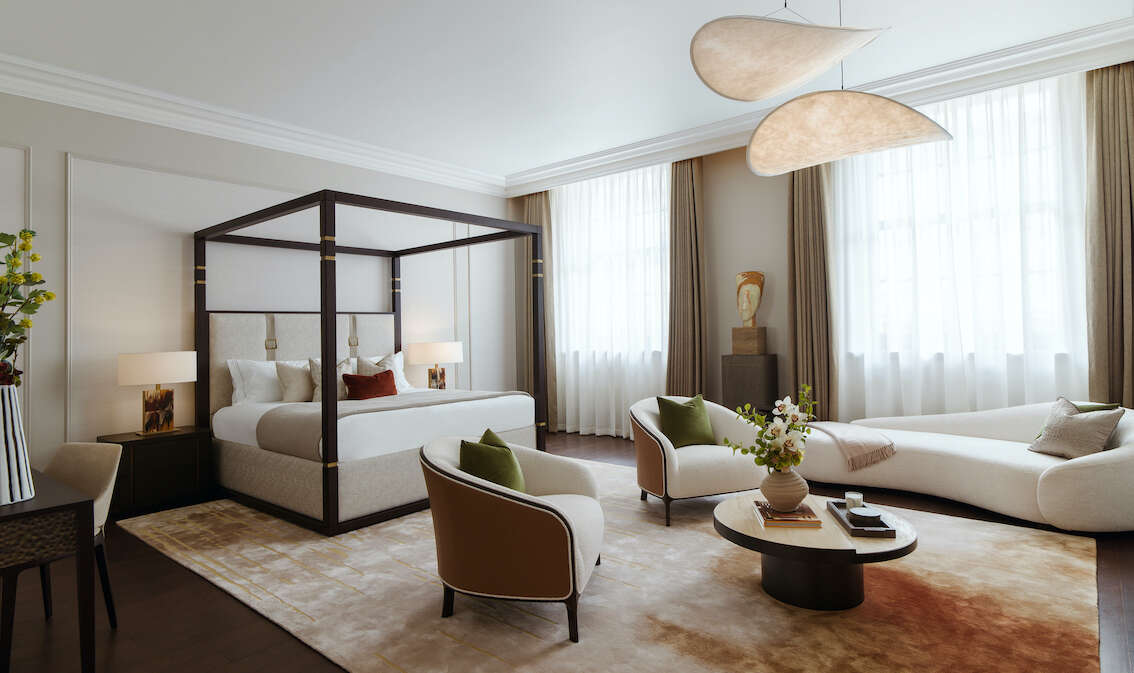 One of the first features one will notice when entering this particular residence are the staggeringly high ceilings. Featuring bay windows that usher in brilliant natural light throughout the property, the designers have taken full advantage of the height of the space by introducing a custom-made chandelier in the hallway, and a gold-leaf and crystal sister chandelier in the living room.
These old-school touches of luxury continue throughout. The dining room connects with the kitchen through bespoke cabinetry, while the brushed antique brass sliding screen of the study adds a depth of intelligentsia glamor.
Look forward to nods to the heritage of the building, too: Custom-made armchairs in the living room feature a vintage horse motif, inspired by the nearby Horseguards Parade. Artworks across the living spaces, too, feel akin to the great British heritage of pastoral painting, evoking the likes of Turner and Gainsborough.
With residents moving into The OWO Residences by Raffles earlier this year, be sure not to miss this wholly unique and utterly breathtaking piece of British living.
$22,976,910, theowo.london
[See also: The Best Afternoon Teas in London]