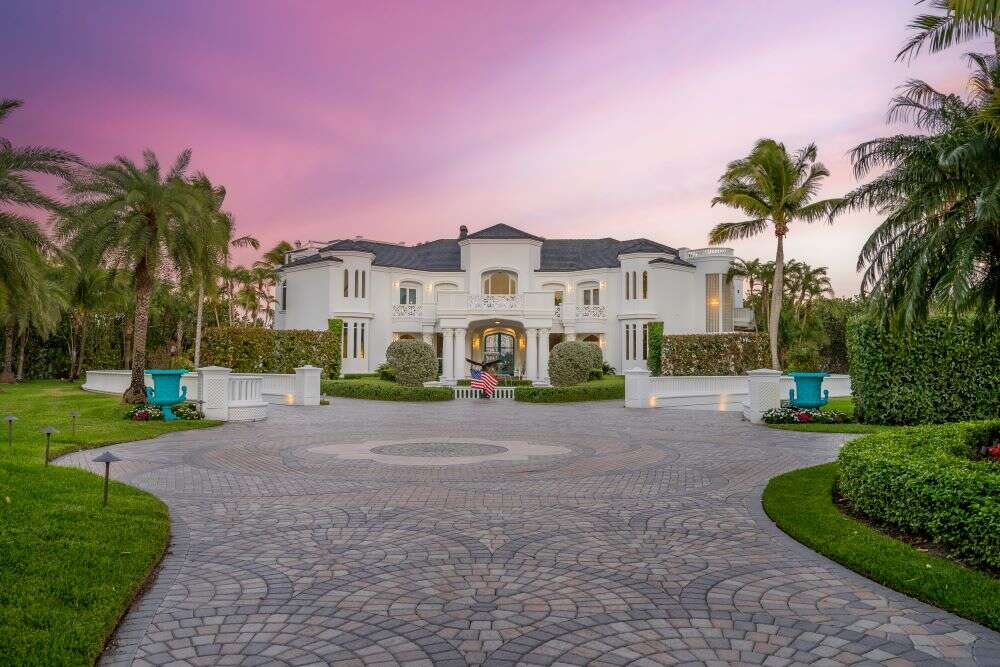 Sprawling over 23,000 sq ft of prime real estate, 2150 South Highway is not only one of South Florida's most fabulous properties, but the most expensive in the Vero Beach district. With its record-breaking $60 million listing, this Vero Beach mansion features pretty much everything to render it worthy of such a thrilling precedent.
So what gives? In complete honesty, it's difficult to know quite where to begin, for this Vero Beach mansion truly seems to have it all.
Boasting seven bedrooms and eight-and-a-half bathrooms, the first feature of 2150 South Highway is its size. This is a property that embraces utter maximalism in its scope, both inside the mansion and out, with a surrounding five acres of gorgeous tropical Floridian land.
[See also: Miami's 1 Hotel South Beach is the Hottest Spot in Town]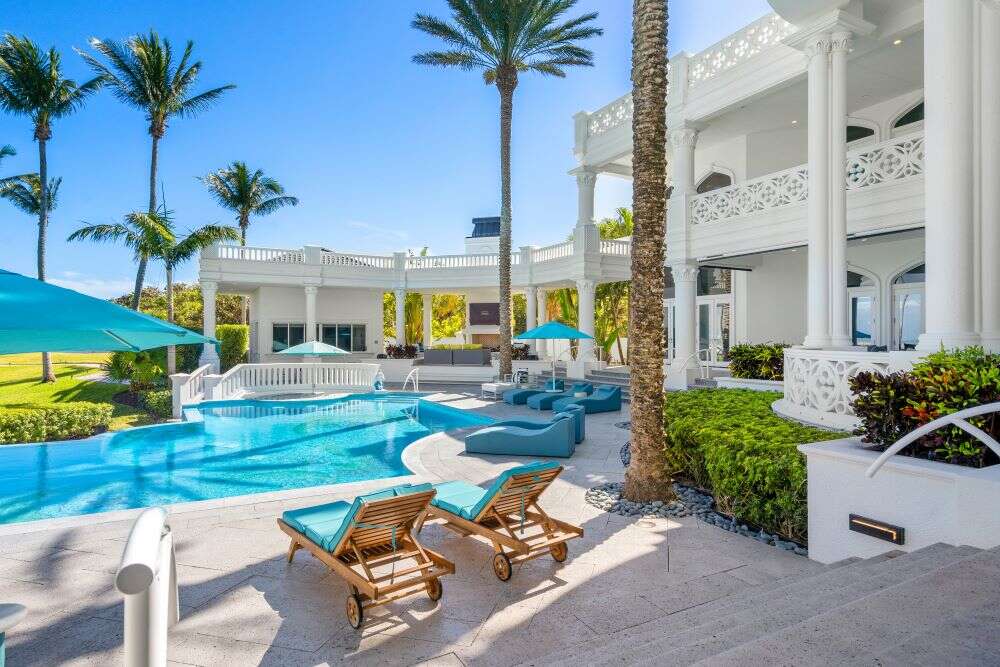 It is also notable for its proximity to the water. Located in between the Indian River and the Atlantic Ocean, the property measures 205 ft of ocean front space, and 198 ft along the river.
The property takes full advantage of the luscious scenery outside. A large terrace wraps around the house, and the tall pillars feel both charmingly Spanish and classically Grecian in their design. The brilliant white color, however, brings it firmly back to the 21st century. Inside, large open-facing windows and towering ceilings offer mesmerizing vistas.
[See also: The Best Restaurants in Miami]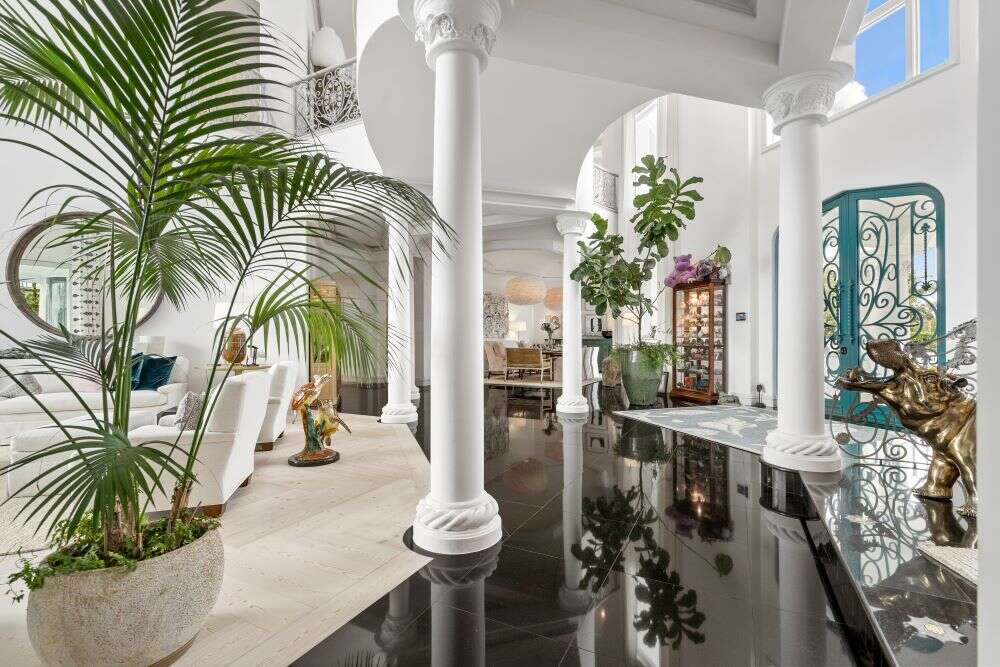 The colors of the living spaces honor the shades of blue that so characterize the nature outside with a color palette that uses blue and white tones throughout.
A grand fireplace takes center stage in the main living room, while the dining room features a gorgeous cove ceiling above a spectacular chef's kitchen. A breakfast nook offers a spot of secluded coziness, with French doors that open to the loggia.
[See also: AVA Brings the Magic of the Med to Florida]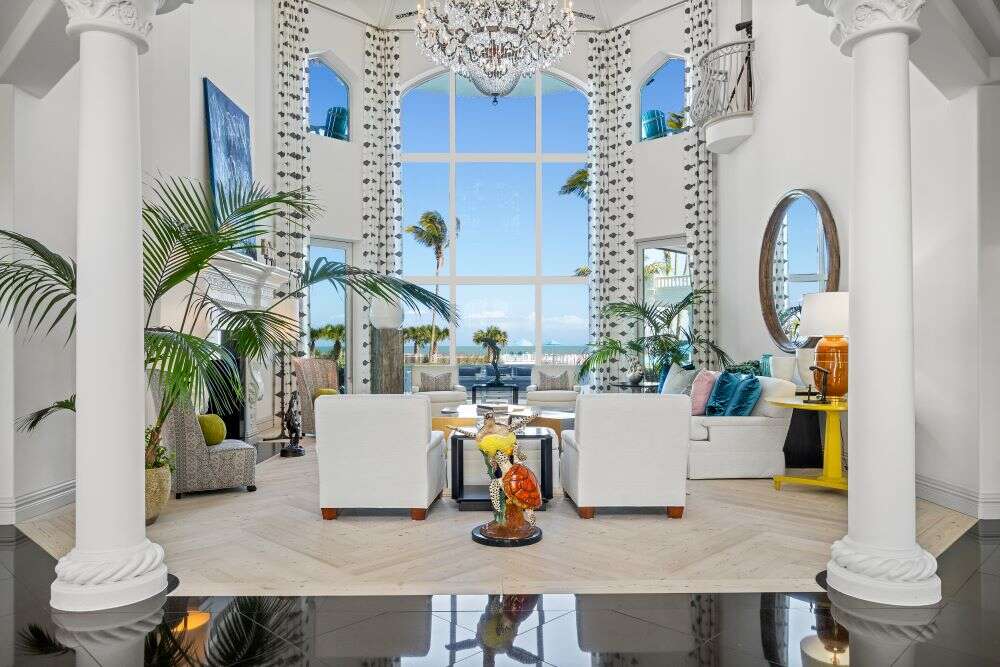 The spectacle continues upstairs, where the master bedroom comes equipped with its own private elevator that leads up to the master office and yoga room, as well as the rooftop sundeck.
Other amenities include a move theater styled akin to Los Angeles' Getty Museum with a bar, a wood beamed library, a third-floor sky deck offering panoramic views across the ocean – and a similar deal with sunsets over the river – a games room overlooking the living room, and a conditioned garage that can accommodate up to 14 cars.
$60,000,000. onesothebys.com
[See also: The Most Exciting Foodie Cities to Visit in the US]