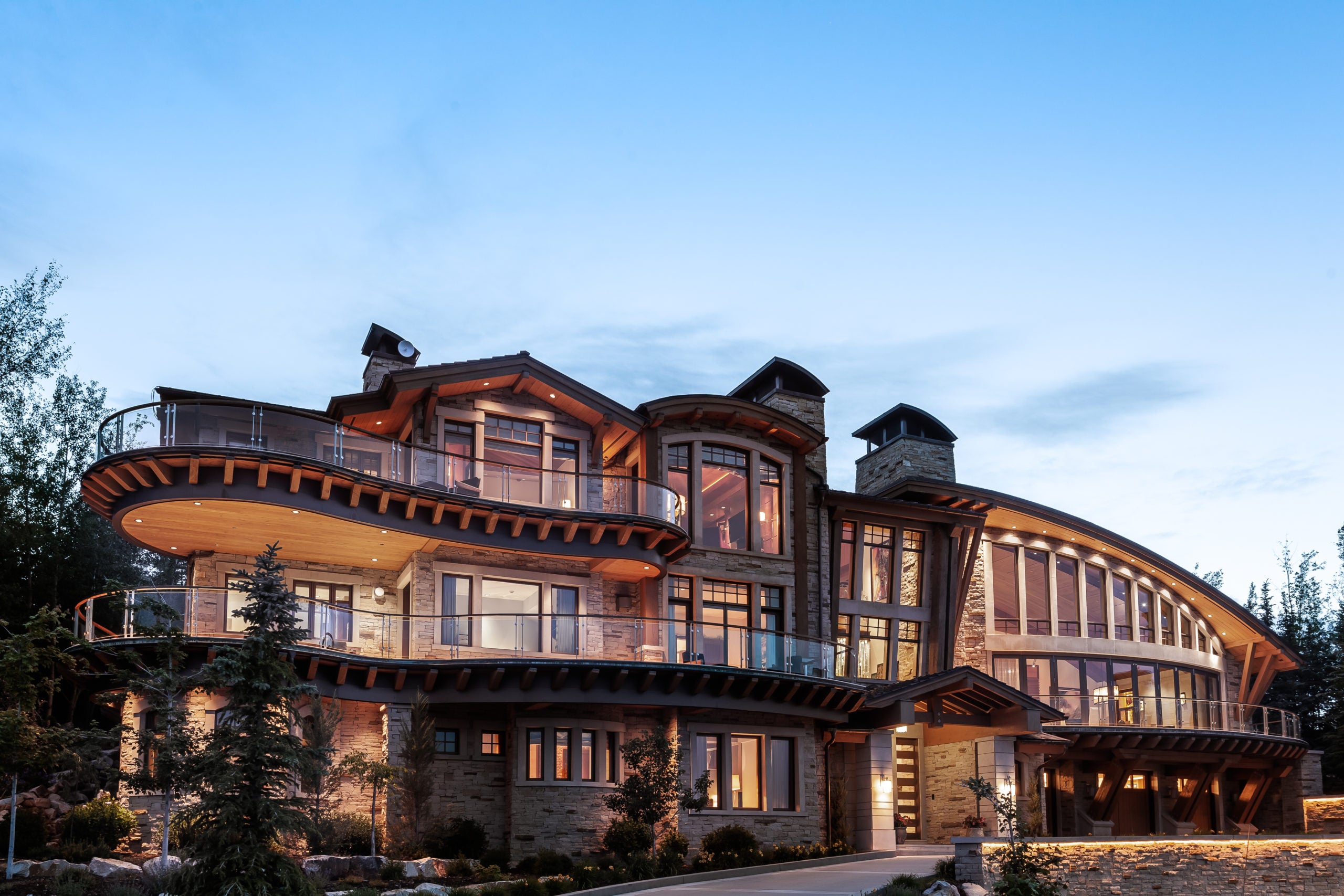 A modern marvel, Summit House is found in the exclusive, gated community of Deer Crest Estates in one of the finest ski locations in the United States: Deer Valley.
The seven-bedroom home is a 20,464-sq-ft wonder that feels more like a mini resort than it does a residence: On its expansive decks you will find a heated pool, an outdoor chef's kitchen, a waterfall and a hot tub, and inside there is a bowling alley, sports courts, ski locker room, theater and even your own sports bar.
Its interiors forgo the popular rustic look in favor of luxe natural materials, including glass, stone, marble and dark lacquered wood, with a modern design (the house is uniquely shaped in a curve). Enjoy views over the surrounding valleys and lake from the expansive outdoor terraces that wrap around nearly every edge of the house.
Magnificent artwork, furniture that wouldn't look out of place in a five-star hotel, and dramatic architecture and design make this one of the most coveted homes in Park City.
Summit House, 9828 North Summit View Drive, Park City, Utah, USA
Price: $25m
Contact: Ben Fisher, real estate associate, ben.fisher@sothebysrealty.com, +1 435 962 0192, sothebysrealty.com