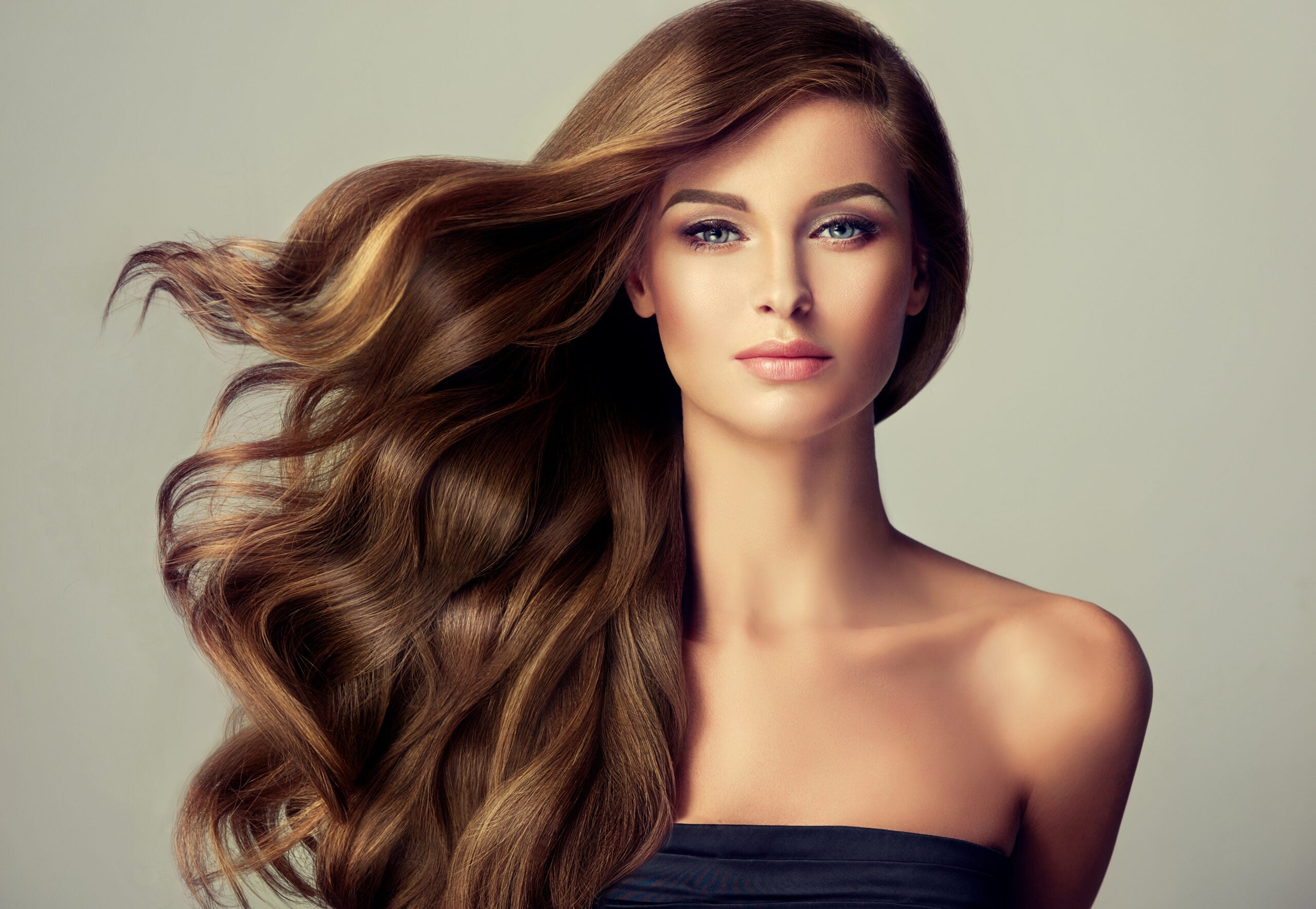 By Vivian Kelly
There's no doubt that winter brings drying conditions for our hair. Cold weather and central heating can cause our follicles to break more often, turn brittle and lose sheen.
So we tapped into the brains of hair experts to get their top tips for surviving our winter hair woes. Here are the winter hair fixes you need to know…
Haircare
Switch to a moisturizing shampoo as dry, straw-like hair is a common problem during the winter. The result of cold, windy weather, low humidity and extreme temperature changes are exacerbated by central heating and often cause hair to dry out.
'Avoid shampoos that contain sulphate as they can strip the hair color and will leave your hair looking dull. A sulphate-free shampoo will ensure that your color lasts all winter long' says Lisa de-la-Plain, Professional Beauty Therapist and Co-Founder of Beauty Flash.
Balmain's Moisturizing Care Box is perfect for limp and dry, winter hair. The formulation contains pure organic argan oil, which has an abundance of antioxidants and vitamins A, C and E to help nourish and hydrate your hair back to life.
In Winter you may be tempted to turn up your heat in the shower or use your hair dryer more often, but overheating your hair is the main cause of dehydrated locks.
Expert hair stylist and salon owner, Limoz Logli, says, 'Never apply heat to your hair without a thermal protector and try washing your hair in lukewarm water, if you can really brave it, blast with cold water for the last 30 seconds to help seal the hair cuticles' and help retain its moisture.
Argan Oil is a great product to use during cold spells as it moisturizes the hair instantaneously. 'Make sure the oil is not too heavy for your hair type. Ask your hair stylist who can recommend a light version', says Lisa de-la-Plain, Professional Beauty Therapist and Co-Founder of Beauty Flash. We recommend Kahina Giving Beauty Argan Oil, which is 100% organically farmed and acts as a beauty multi-tasker for your hair, skin and as a luxury bath product.
Treatments
Taking care of your hair in winter is just as important as looking after your skin. So for healthy, shiny tresses make sure to indulge in regular treatments to help replenish your hair's moisture.
'To stop your hair from looking dull, treat your tresses to a deep moisturizing mask at least once a week, Kerastase Masque Therapiste is a fab one to try' says Logli. For added hydration, go one step further and follow with a leave in conditioner, like Kerastase Nectar Thermique.'
Styling
The last thing you want to do on a chilly morning is style wet hair, so why not prep your strands overnight? This way you can save time and wake up with perfect, frizz-free hair.
'To achieve a messy wave look, braid your hair into a regular plait (you can do more plaits to achieve a tighter wave.) Twist the braids to the top of your head, pin and sleep.
'The following morning you can release the braids and brush out with your fingers using Kerastase Serum Therapiste,' says Logli.
For a more bouncy curl look, tip your head upside down twist the hair until it's tight enough to twist into a bun, pin and sleep.
Nutrition
If your hair is bombarded by a continuous onslaught of blow drying, curling and straightening, not to mention colouring and generally anointing your tresses with chemical substances, it might be time to consider giving it a little extra nourishment.
By eating plenty of vitamins, minerals and proteins your hair will become more stronger and more vibrant. We got chatting to A.Vogel's nutritional therapist, Alison Cullen to tell us everything we need to know about nourishing foods that feed our hair.
Buck up your diet with hair-supportive nutrients: Here's what to eat…
For extra protein: soy, eggs, fish, beans and brewer's yeast (found in most fermented and baked goods)
For extra iron: dried fruits, cherries, whole grain cereals, dark green leafy vegetables, eggs, dates and raisins
For extra zinc: pumpkin seeds, oats, adzuki beans and eggs
B vitamins: brewer's yeast, wheatgerm and lecithin
Healthy fats: Foods like avocados, nuts and seeds contain healthy, useful fats.
Extra tips: 
If your hair frustrates you by growing very slowly, try a supplement like A.Vogel Urticalcin which can help maintain healthy hair and nails.
If you want to try revitalizing your hair with a DIY hair mask, blend avocado and honey together. Massage the masque into your scalp and leave for a half an hour. Wash as normal. The result is sleek, shiny, hydrated hair.
Protect hair from over-styling by using a heat protector and a good quality styler. The heat protector 'must protect to at least 210 degrees' says de-la-Plain. As for heating appliances, she recommends the GHD Platinum Styler which has patented tri-zone technology, helping to reduce hair breakage by over 50% and increases shine by 20%.
What are your favorite winter hair tips? Tweet us @Elite_Traveler