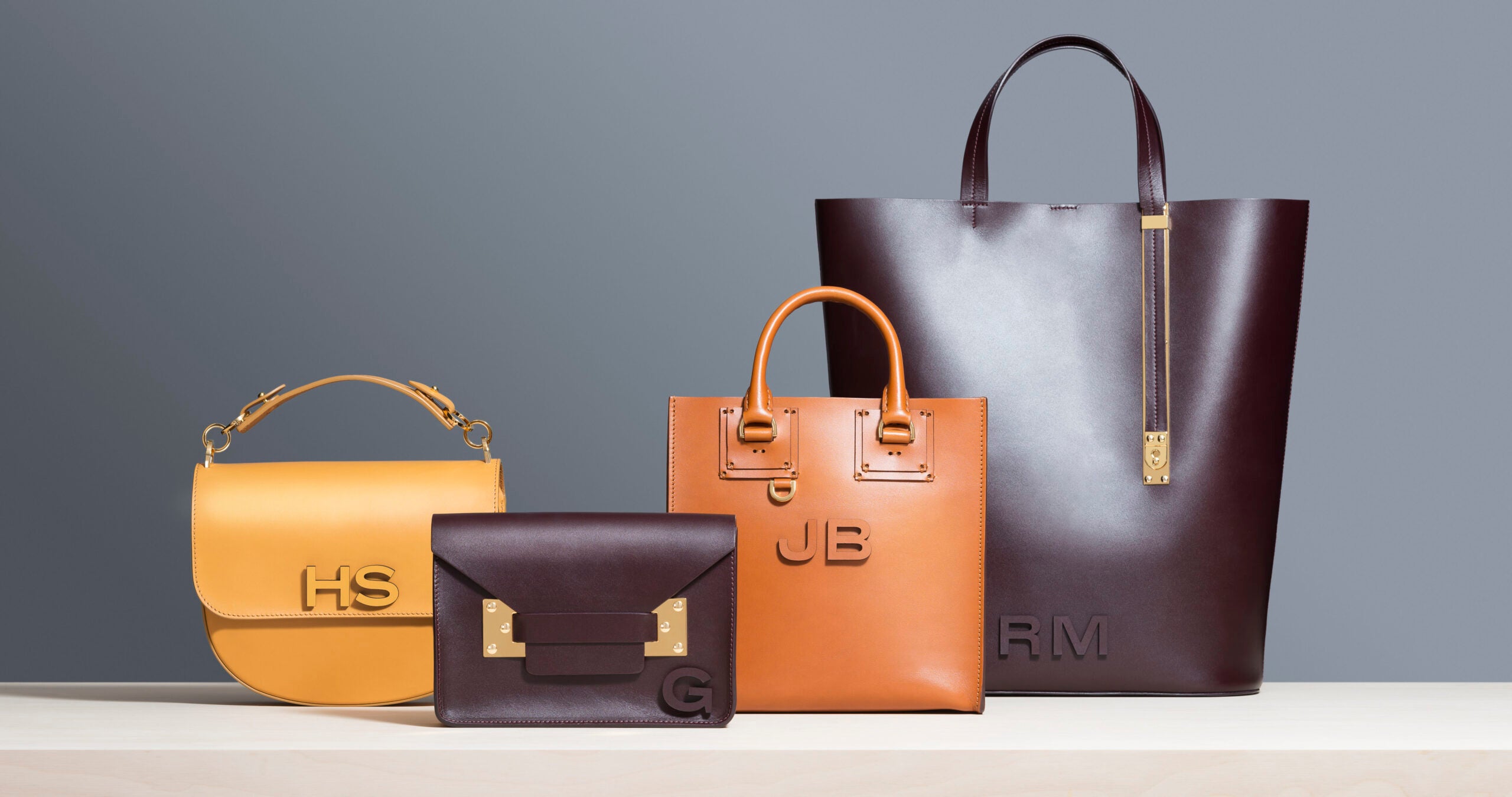 Sophie Hulme launched her eponymous design studio in London 10 years ago, so it's only fitting that the boutique opens its doors in the UK city to celebrate. Just in time for holiday gifting, the brand behind the iconic Albion tote will now offer personalization services in the new store.
Creating simplistic designs from premium materials, Sophie Hulme's luxury handbag collection favors function over overt branding. The boutique debuts with the Sophie Hulme Resort '18 pieces, focusing on clean lines and minimal details with elegant elements such as polished hardware and saddle leather in oxblood, dark butter and tan. Available in-store only, clients can receive bespoke advice on style, color selection and positioning to design a unique Sophie Hulme handbag.
Choose from a selection of three techniques, including Sophie Hulme's signature personalization service: the new Leather Letters collection. Made from stacked and compacted saddle leather, artisanal alphabet letters are pressed onto the surface of the bag to create a raised, tactile effect that's all your own. Leather Letters launch exclusively with the Sophie Hulme Resort '18 collection and can be featured on 10 handbag styles across eight colorways.
For even more of a special touch, the Sophie Hulme boutique will also offer hand-painting by acclaimed sign writer, Mark MacDonald. Original fonts were designed for the label by London-based John Morgan Studio. Leather embossing serves as the third personalization offering, with the option of gold foil or blind on several handbag styles.
The intimate 320 sq ft boutique was designed by Hulme in collaboration with husband Edward Swift and reflects the 'recycle and reuse' approach of the brand. Interior elements include recycled denim and cotton as a sustainable complement to the refined collection on display.
The Sophie Hulme boutique is located at 64-65 Burlington Arcade, London W1, UK. The boutique is open Monday through Saturday from 10am to 6pm and Sunday from noon to 5pm. Leather Letters service is available from $40 per letter. For more information, please visit sophiehulme.com.