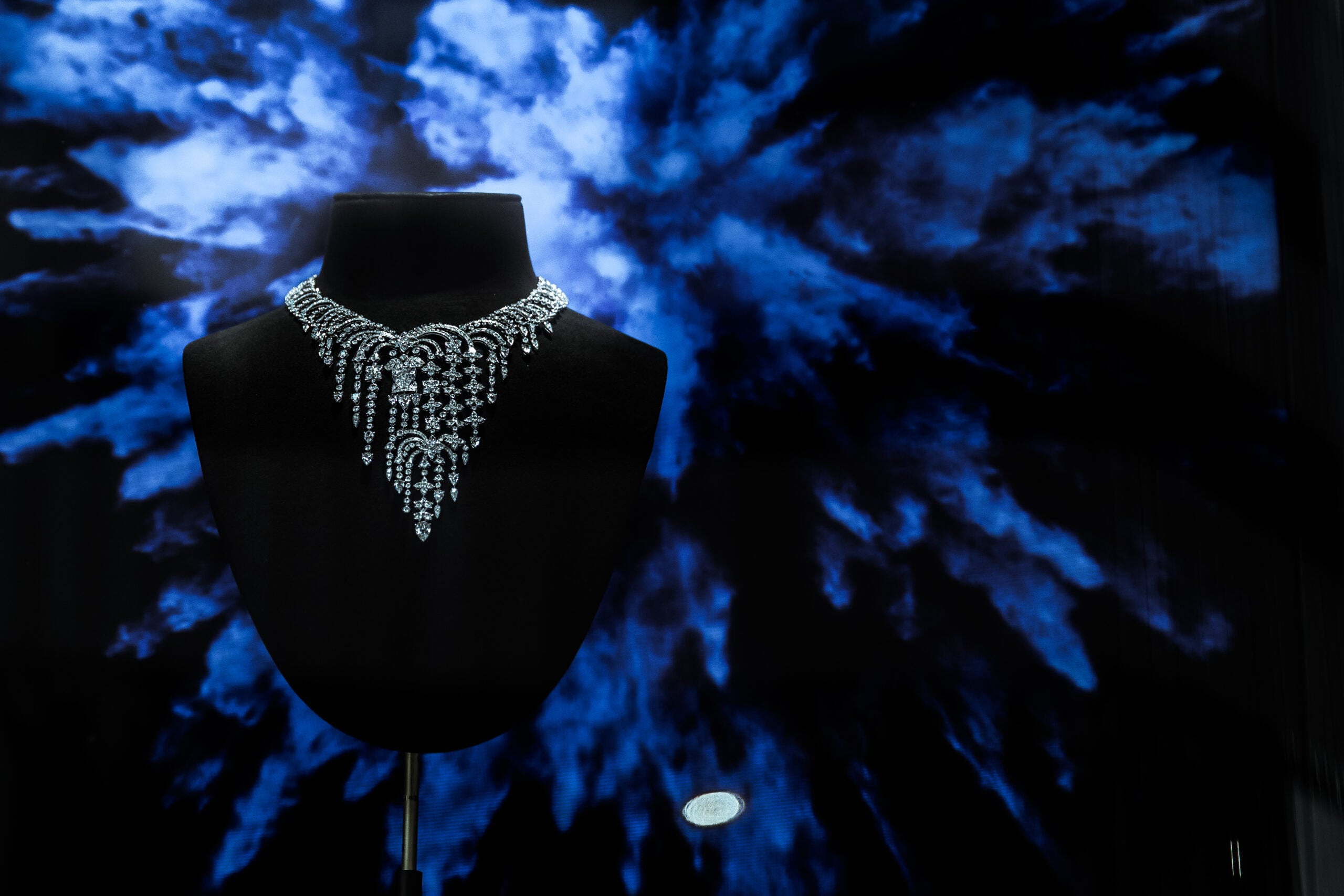 High jewelry represents the most exceptional and most exclusive pieces that a house has to offer. Featuring unparalleled craftsmanship and rare materials, there is often an air of secrecy around these magnificent jewels, making the latest exhibition from high-jewelry house Cartier all the more intriguing. Named as one of the Top High-Jewelry Houses in the March/April 2017 edition of Elite Traveler, Cartier has long been exalted for the intricacies and innovations of its jewels. For the first time, Cartier is showcasing some of its most magnificent pieces to the public in New York City.
Through October 29, Cartier is hosting the first Cartier Haute Joaillerie Exhibition at its Fifth Avenue flagship, bringing the stunning high-jewelry collection in front of collectors and enthusiasts free of charge. The brand is displaying more than 500 pieces total from the Cartier archives and High Jewelry, including pieces from the latest collection, available to view and to purchase. Pieces of historical and cultural significance will be presented (such as those worn by iconic Hollywood actress Elizabeth Taylor) in addition to 'secret' watches, exceptional objects, and items from the house's personal collection of works.
Ascend to the third floor of the Cartier Fifth Avenue Mansion for a firsthand look into the artistry behind the jewels, as the brand transforms the store space into a Cartier Atelier. Here, three craftsman share their jewelry making techniques with guests and highlight the brand's 170 years of history.
The Cartier Haute Joaillerie Exhibition will be open to the public at 653 Fifth Avenue in New York through October 29, 2017. Hours are Monday to Saturday from 10am to 6pm, and Sunday from noon to 6pm. For more information, please visit cartier.com.
Click through the gallery to see pieces on display at The Cartier Haute Joaillerie Exhibition.