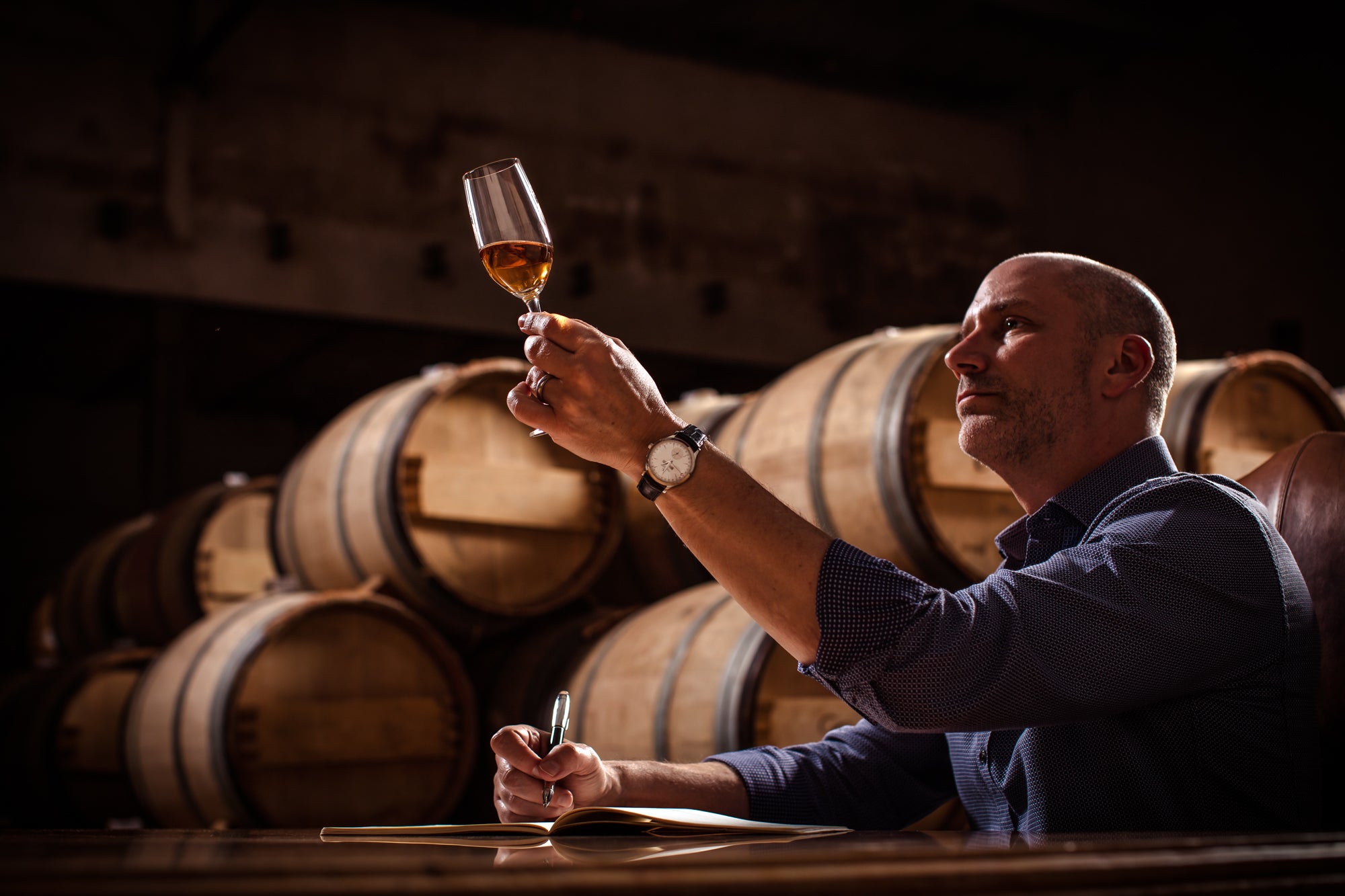 By Lauren Jade Hill
Following the recent launch of Casa Noble Tequila's limited edition $1,200 tequila expression, Alta Belleza, we speak to the luxury tequila distillery's founder Jose Pepe Hermosillo to find out about the long-held traditions behind this family brand, the fascinating process that went into their latest tequila expression and the company's philosophy of staying true to the Noble Pursuit.
What is your background in tequila production?
The full story actually dates all the way back to the 1700s. My great grandmother (across eight generations) was married to the brother of Pedro Sanchez de Tagle, who is recognized in history books as the first official person to make tequila. My family has been producing tequila for hundreds of years and when my father passed away it became my quest to create something very special—something we could be proud of—so I embarked on this adventure with Casa Noble more than 20 years ago.
How did you go about setting up Casa Noble Tequila?
Casa Noble is a passion project that started with the simple goal of wanting to make the best tequila we could. I took all my family's collective knowledge and created a process where we painstakingly care for all of the little steps and each detail to create a balanced, complex, three-dimensional spirit, but true to what it is; Tequila. We started small as our first production consisted of only 10 cases, which we all enjoyed and finished at a party in the distillery with family and friends. Now we still keep the small batch process, but we do many more cases.
Tell us about the 'Noble Pursuit'.
The Noble Pursuit is all about our journey, our path and our unwavering belief in crafting tequila the right way or not at all. We create each bottle, which is touched by many hands, with passion, conviction and integrity and that's what has helped us to become who we are and something we can be proud of.
Where is the distillery? What experience can people have there?
The distillery is located in the heart of the Tequila region of Mexico. By tradition all brands of genuine Tequila come from this area.  Less than a one-hour drive from Guadalajara, Casa Noble's distillery snuggles under the volcano of Tequila and into rolling hills crisscrossed with rows of 100-percent Blue Weber Agave. We have guests by invitation where they experience an insight into our world and our craft. We give a full distillery tour and demonstrate each step of the process as well as a full tasting of our tequilas. This truly creates a connection between the land and Casa Noble for the visitors.
Tell us about the Alta Belleza tequila expression.
Alta Belleza is a project and first of a series we call Seleccion del Fundador. I have been working for many, many years on these unique tequilas, something we can bring to the category that is still true to who we are but with a product never seen before. Alta Belleza as first iteration is very exciting. We chose the best agave plants, stayed true in each step, from our stone oven cooking, gentle extraction, natural fermentation, pod distillation, and then we aged it for three years in beautiful French White Oak barrels from Taranseaud Tonnellerie.
We took it a step further and finished the tequila in T5 barrels, the best of the best in France, which previously held this amazing wine called To Kalon. To Kalon in Greek means "high beauty," therefore we named it "Alta Belleza." These barrels gave way to such amazing aromas and depth, and helped create something that has never been seen before, with nuances from the cabernet, together with the tequila you get complexity but it's very elegant and round. I sat with a couple of friends that are SOMS and it was so much fun seeing their faces as they pulled aromas one after the other – more than twenty.
We only made 563 bottles of Alta Belleza. It is a true limited edition since these will be the only ones ever produced, making it a rare and exquisite tasting experience.
How does the triple distillation process affect the end product?
Casa Noble was one of the first tequila brands to ever implement the triple distillation process for tequila and many other brands have now followed suit. With the third round we do the final detailing to really keep the best and most beautiful aromas, while taking away any aromas we do not want. Casa Noble straight from the still after the third distillation is elegant, aromatic, smooth and bright.
What can we look forward to in terms of upcoming products?
We have something very exciting in the works to follow on from Alta Belleza and continue our high end range. I can't speak too much to the details just yet but it's going to be luxury expression that has been in the works for 20 years now.
How is tequila best drunk?
There is no specific way to drink tequila, it all depends on the person and their taste buds, mood and the time of day. I always encourage people to experiment with different food pairings and cocktail recipes. I love pairing tequila with a menu, and I'm always open to new ideas.  Casa Noble Crystal with its peppery, citrus, earthy character will go very well with ceviche, scallops or sushi. Casa Noble Reposado with its vanilla, chocolate, nuts would pair amazingly with a nice mole, or even cheese. Casa Noble Añejo with its dark chocolate, orange peel, almond notes will go perfect with a rich chocolate orange desert.