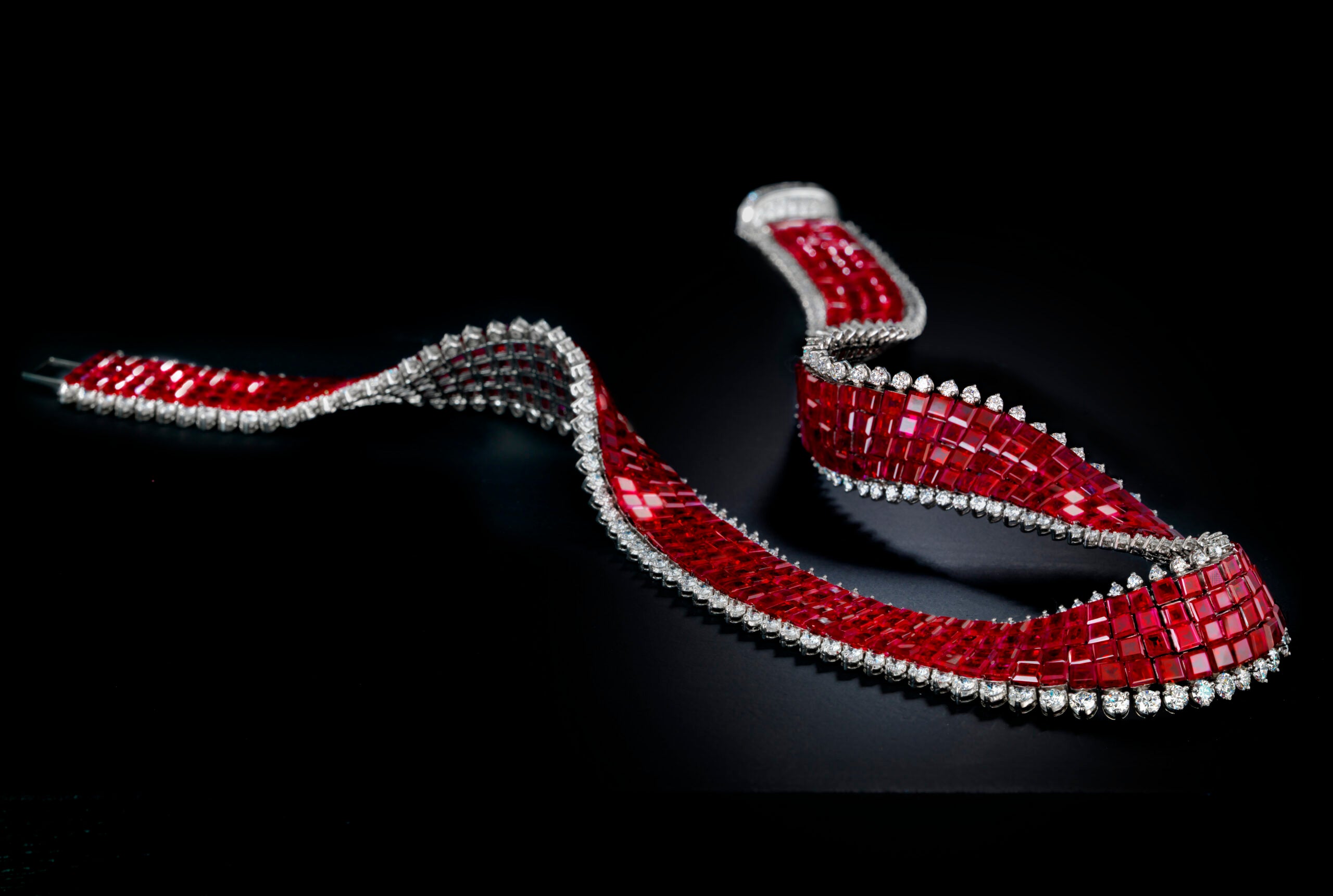 Oscar Heyman has been creating extraordinary fine jewelry since 1912. Now the brand is known as the "Jeweler's Jeweler" for showcasing the striking elegance of colorful gemstones and the beauty of women who wear them. Each piece is meticulously crafted by American artisans using European techniques, which have been passed down through three generations of this family business.
The history of Oscar Heyman dates back to the turn of the last century when in 1901 Oscar, age 13, and Nathan, age 15, began a five-year apprenticeship at the legendary Russian House of Fabergé. In 1906 the two brothers brought their extensive jewelry skills to New York, and in 1908 Oscar went to work for the legendary Pierre Cartier who had just then arrived in New York. Just four years later in 1912, Oscar and Nathan and their younger brother Harry, founded Oscar Heyman and Brothers. Eventually there would be six Heyman brothers who all worked together at the renowned jewelry firm.
Today, Oscar Heyman continues to be managed by Adam, Tom and Lewis Heyman, who are the second and third generations of the family, with a workshop located on Madison Avenue in New York City, where jewelers, setters, polishers, and lapidaries work to create custom-made pieces.
Oscar Heyman balances its rich history with a modern point of view, appealing to glamorous women of all ages with a style that is eternal. Every Oscar Heyman design meets the most exacting standards, not only for the cut and clarity of the stones, but also for the ingenuity and grace of the settings. The result is an enduring legacy of heirloom-quality design that transcends time.
Beyond the classic diamonds, rubies, emeralds and sapphires, Oscar Heyman specializes in esoteric gemstones with equally glamorous appeal, including alexandrite, cat's-eye chrysoberyl, opals, paraibas, aquamarines, star rubies and star sapphires. Colored gemstones have always been the mainstay of the company and the firm travels worldwide to acquire the best and the rarest. All of the stones are carefully selected by hand.
Finally, every piece of jewelry is signed and numbered, assuring the quality and pride of craftsmanship that Oscar Heyman has delivered for over 100 years.
Find out more by going over to oscarheyman.com.