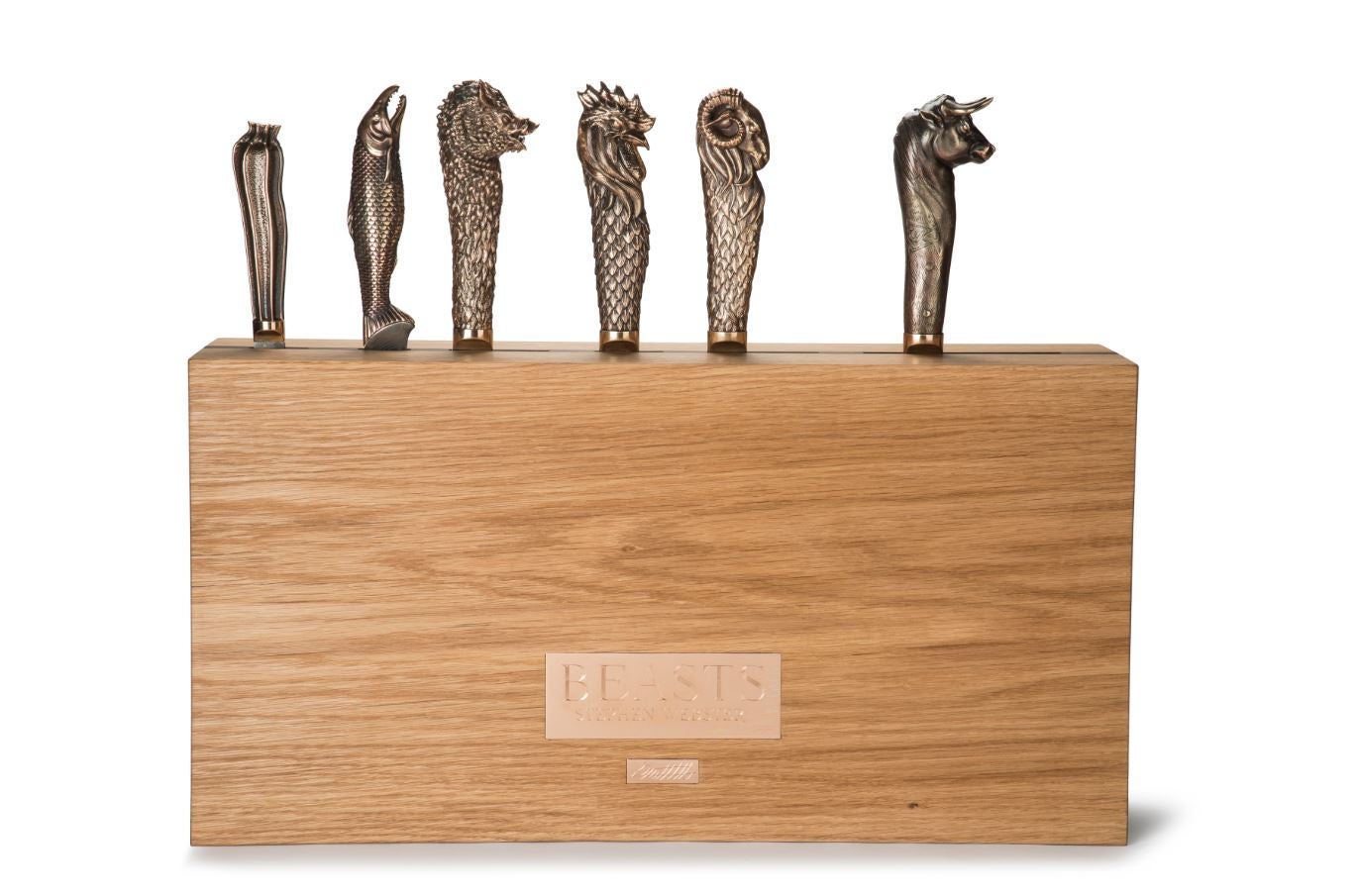 By Samantha Coles
This story originally appeared in the September/October 2017 issue of Elite Traveler.
Following the launch of men's jewelry collection Beasts of London, Stephen Webster MBE has created a set of chefs' knives that represent different animals—a ram, a boar, a cock, a bull, a salmon and… a zucchini.
Commissioned by an affluent Scottish client, Webster created a sgian-dubh that he named The Scottish Beast, referencing the Queen's Beasts that represent the countries of Great Britain. "The piece was so unique and special, it dawned on me to use a similar theme to create the most extraordinary chefs' knives, each handle to be a bronze sculpture depicting the beasts we eat," explains Webster.
Each blade is hand forged in Damascus steel, and the menacing beasts are hand carved in bronze. Not just aesthetically pleasing, the blades have been tried and tested by British chef Mark Hix and his team in a professional kitchen.
Full set $30,000, cock and bull carving set $7,000. Available by special commission from Stephen Webster stores and Harrods, stephenwebster.com, harrods.com