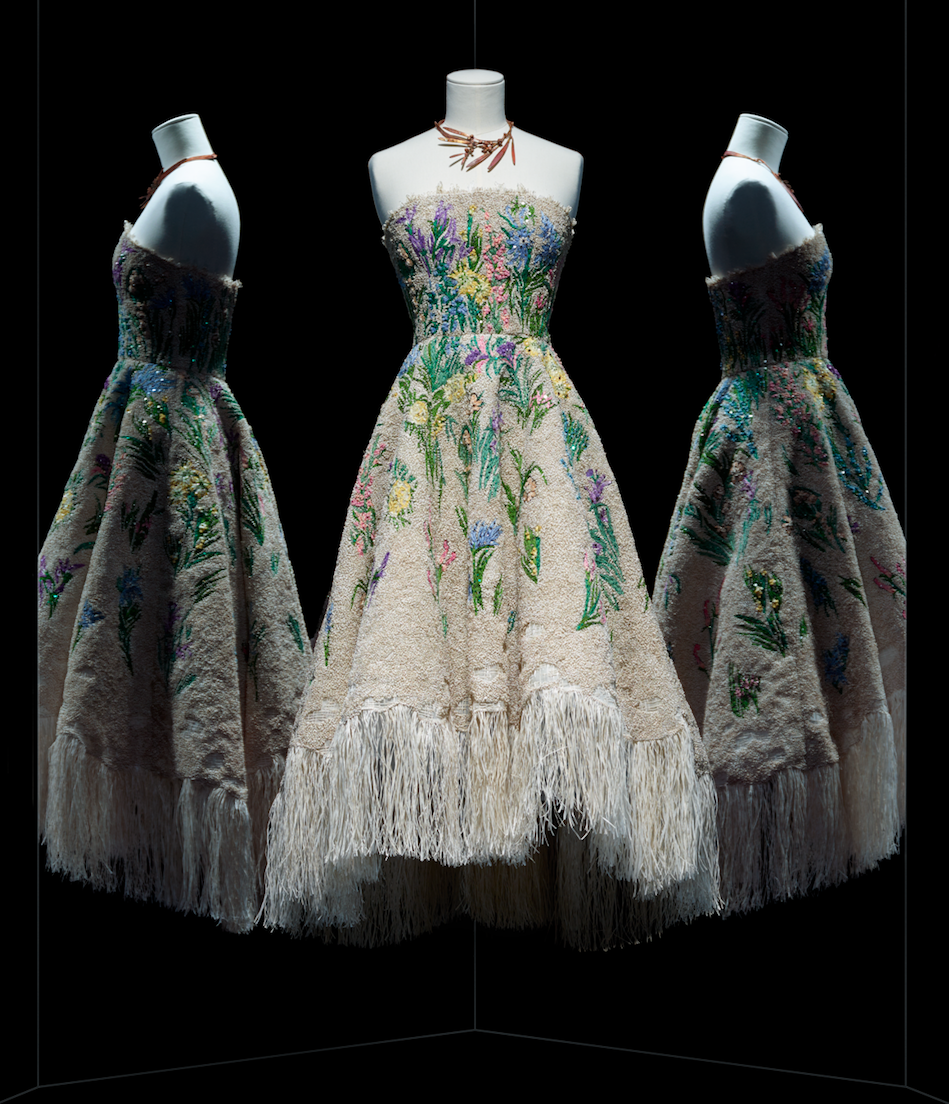 By Olivia Cuccaro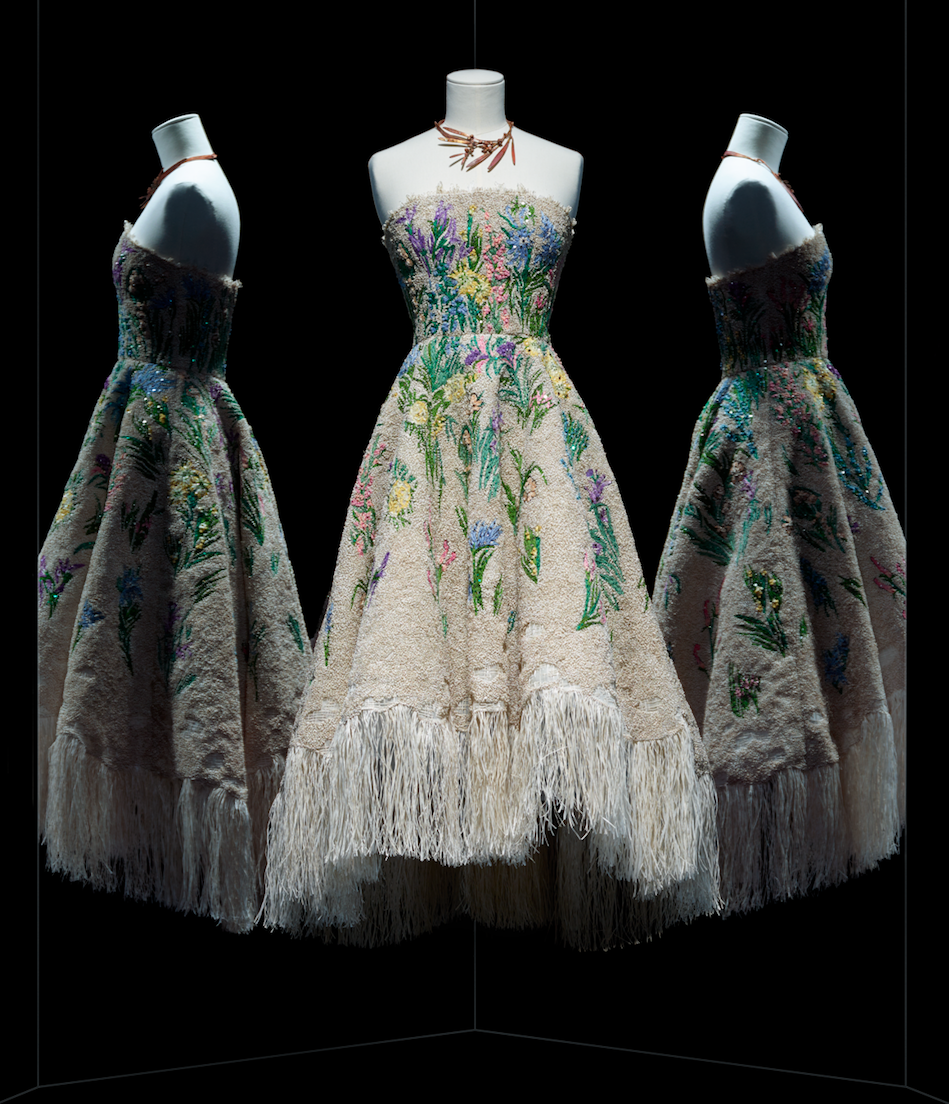 Seventy years ago, Christian Dior established his eponymous fashion house in France. In the decades that followed, the luxury fashion brand was succeeded by renowned couturiers Yves Saint Laurent, Marc Bohan, Gianfranco Ferré, John Galliano, Raf Simons, and now, Maria Grazia Chiuri. To celebrate the anniversary of Dior's entrée into the fashion world, the Musée des Arts Décoratifs is hosting a six-month exhibition in Paris dedicated to the house's legacy.
Spanning more than 32,000 sq ft, the Dior display is the largest fashion exhibition ever held in Paris. Curators Florence Müller and Olivier Gabet honor the brand with a chronological exhibition that comprises over 300 haute couture gowns sourced from Dior Heritage, museums and private collections. The exhibition is designed in 23 themes played out through accessories, fashion photography, artwork, original documents and illustrations by René Gruau and Mats Gustafson alongside the gowns.
With scenography by Nathalie Crinère, the exhibits recall Dior's various inspirations through the setting of an art gallery, an atelier, a street, a boudoir, journeys and a garden, all complemented by paintings, sculptures and decorative objets d'art. The exhibition comes to a close in a nave-turned-ballroom complete with dazzling ball gowns once worn by the likes of Princess Grace of Monaco and Charlize Theron.
In 1987, a 40th anniversary retrospective exhibition took place at the Arts Decoratifs with a focus on the years 1947 to 1957, however the current display takes a more comprehensive look at Dior's illustrious history. Laying out a fashion timeline from the launch of Christian Dior's spring/summer collection in 1947 to the unique influence of the six artistic directors who perpetuated his vision, the exhibition also incorporates contributions by Frédéric Castet for fur, Serge Lutens, Tyen and Peter Philips for beauty as well as perfumer François Demachy.
The Dior exhibition will run from July 5, 2017 to January 7, 2018. The Musée des Arts Décoratifs is located at 107 rue de rivoli, 75001 Paris, France. For more information, please visit lesartsdecoratifs.fr.
Seen above: Maria Grazia Chiuri for Christian Dior, Essence d'herbier cocktail dress, Haute Couture, Spring-Summer 2017. Ecru fringe cocktail dress, floral raffia and thread embroidery adomed with Swarovski crystals, derived from a Christian Dior original embroidery; Christian Dior, Opéra Bouffe gown, Haute Couture, Fall-Winter 1956, Aimant line Short evening gown in silk faille by Abraham. Paris, Dior Héritage Christian Dior, Junon gown, Haute Couture, Fall-Winter 1949, Milieu du siècle line Long crinoline evening dress embroidered with sequins by rébé. Photo Credit: Les Arts Décoratifs / Nicholas Alan Cope