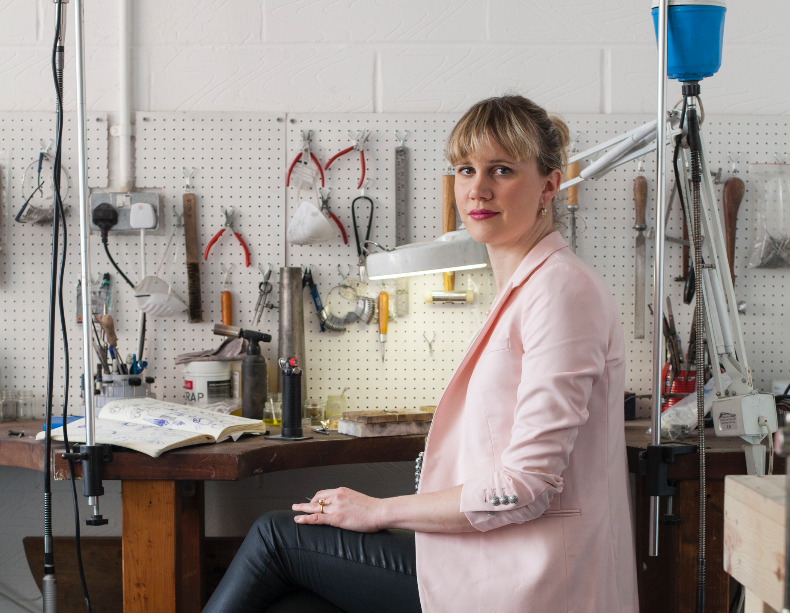 In our online Craftsmanship series, we take you behind-the-scenes with some of the world's most talented designers to show you how your favorite luxury products are made. 
Melanie Georgacopoulos is not your average pearl-jewelry designer. The Greek/French designer, who is based in London, uses pearl in a variety of creative and ultra-contemporary ways, completely elevating the pearl in a modern way. Growing up in Athens, Georgacopoulos was fascinated with ancient Greek jewelry. She earned her goldsmithing degree at Mokume Institute in Athens before studying sculpture at Edinburgh College of Art; she also received her Masters in Jewelry at Royal College of Art. She worked with plenty of jewelry companies before launching her eponymous line in 2010, and she has a collection with Tasaki, called M/G Tasaki. Elite Traveler brings you behind the scenes to Georgacopoulos' atelier, where she handcrafts her unique mother-of-pearl fine jewelry.
Click through the photo gallery to see the intricate process.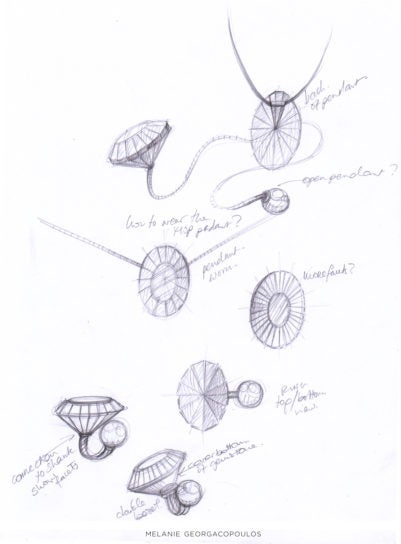 Designs from the MOP Oval Facets Collection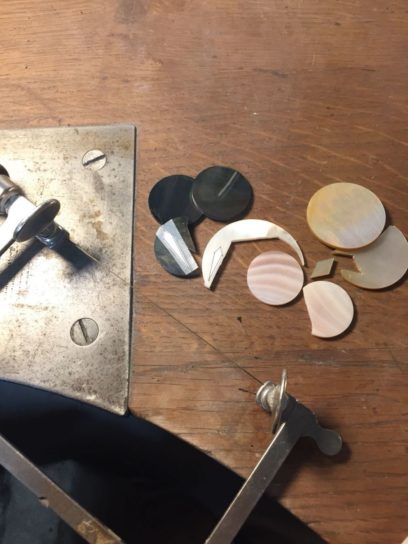 Melanie uses various types of mother of pearl to construct each piece, and sometimes, multiple types of mother of pearl are used in one piece.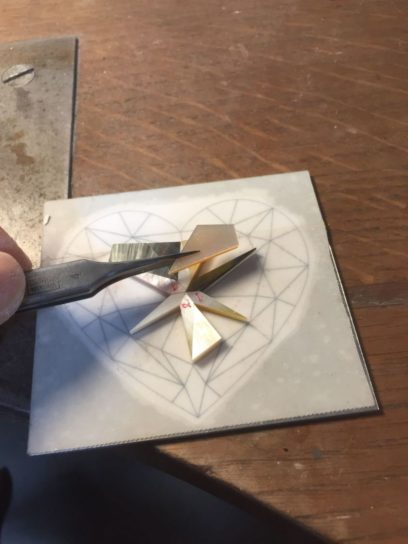 Placing various pieces of cut mother of pearl to create a heart-shaped brooch.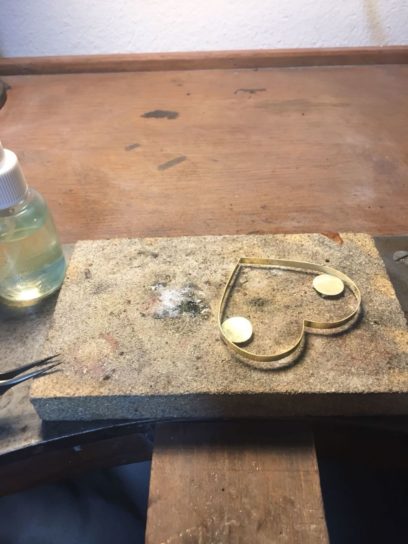 The gold casing for the heart brooch.
Georgacopoulos also creates unique rings, bracelets necklaces and earrings, like this peacock MOP Oval Facets ring with peacock mother of pearl and a peacock freshwater pearl. She says, "It is important for me to draw attention to the craftsmanship and how one can elevate a humble material to (hopefully) the same level as a 'real' gemstone. As we move towards a time of scarcity of natural materials and of having to take action to preserve, rather than further destroy, our natural environment, I want to draw attention to mother of pearl, which is usually considered a by-product of the pearling industry. Let's use all of the shell and not just the pearl and push ourselves in terms of design to innovate and push the boundaries of contemporary pearl design. All the different components of the collection sourced and produced. The main components are made in Germany and assembled in London where our base is."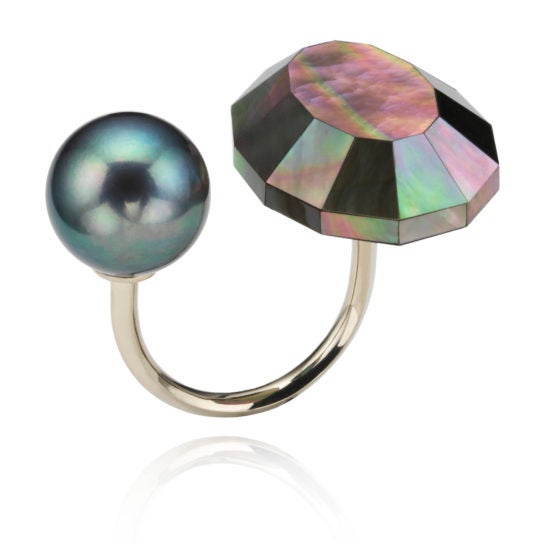 For more information, visit melaniegeorgacopoulos.com or email info@melaniegeorgacopoulos.com