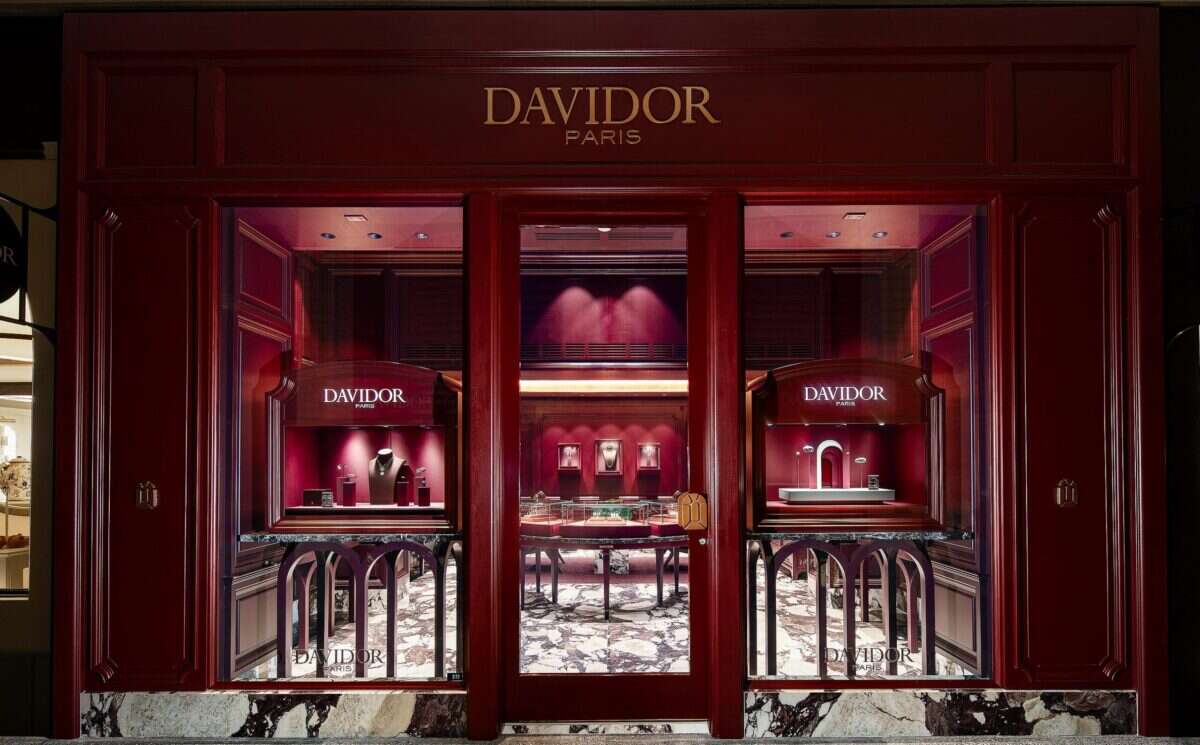 Luxury French jewelry house Davidor has announced the opening of its new US flagship boutique in the prestigious Bal Harbour Shops in Miami, Florida.
Joining some of the world's most exclusive brands, the new space has been thoughtfully decorated to reflect Davidor's Parsian roots.
Designers took inspiration from the brand's first boutique, which was decorated in Davidor's very own shade of Bordeaux red and embellished with Parisian boiseries. Both elements have been incorporated into this new boutique, which transports visitors to the Rue de la Paix.
[See also: The Elite Traveler Luxury Gift Guide for Her]
de Gournay wallpaper has been incorporated featuring the same garden pattern seen on many Davidor pieces. Additionally, the floor has been created with the highest quality Calacatta Viola marble, a representation of the brand's savoir-faire in lacques color development.
Davidor Gusky, the brand's founder and creative director, said: "I founded the Maison with a blank canvas. The Davidor Arch was the first and most important step in developing and designing the brand.
"The second was the expression of color, or more specifically, the development of our identifying color. Even though I sat at the laques bench with a blank white canvas in mind, the mixing of Bordeaux, red, pink, brown, eggplant, and hints of orange resulted in a spectrum that would determine the color palette of Davidor.
"I love the natural material of Calacatta Viola in its raw and unpolished state because it reminds me of a Davidor jewel in the making."
Celebrating its 10th anniversary in 2022, Davidor has enjoyed a meteoric rise among haute jewelers. Its collections take inspiration from European architecture, specifically the arch that is found in many of the continent's timeless structures.
The blending of old and new is epitomized in the Maison's signature L'Arc de Davidor collection which, with its uniform archway design and a rainbow of colored ceramics, is as recognizable as it is beautiful.
The flagship Davidor Bal Harbour Shops boutique will feature all of its unisex fine and high jewelry collections.
[See also: Aequem: The Platform Making Sustainable Shopping Simple]