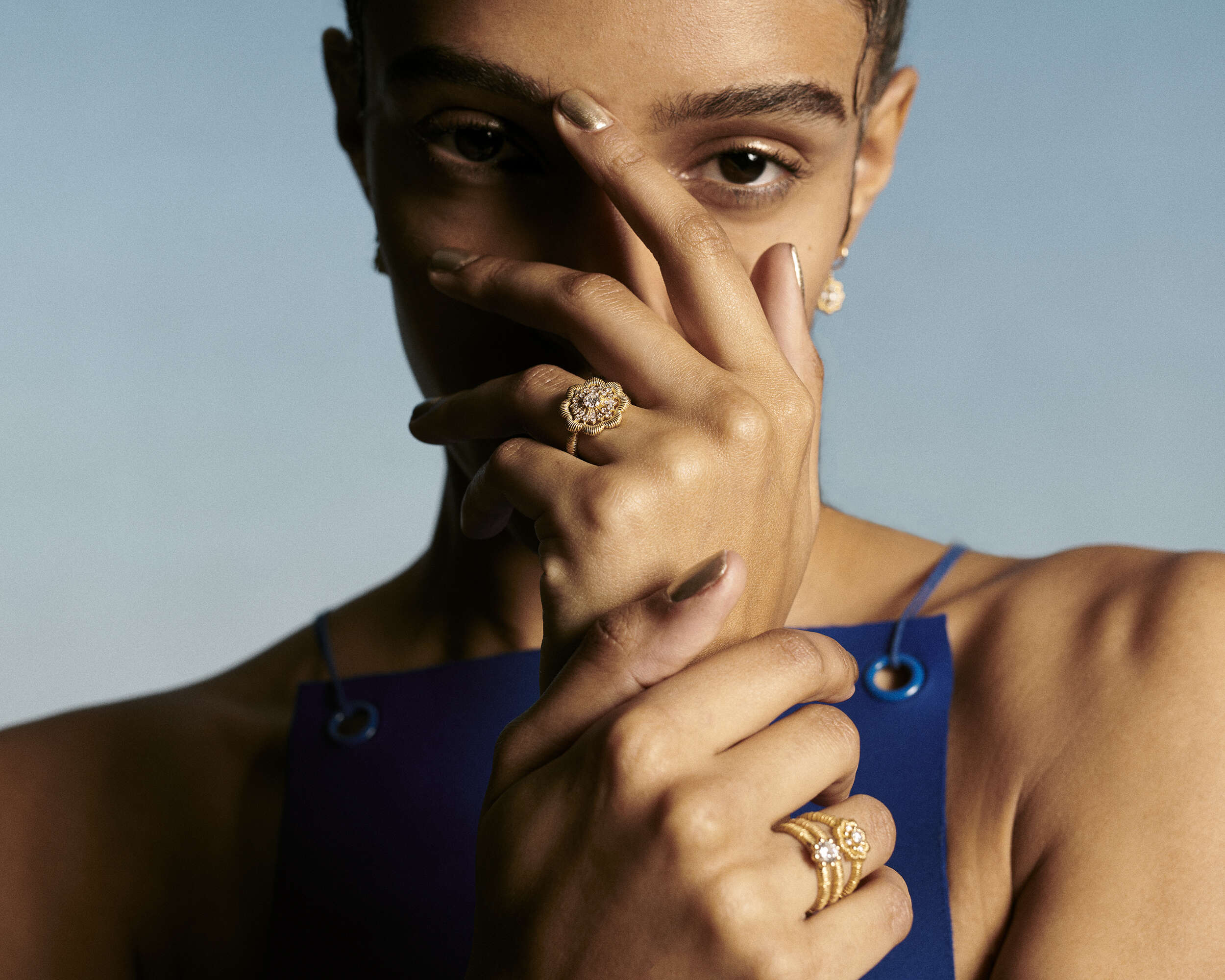 It's no secret that one of the biggest challenges in moving toward a more sustainable future is changing old habits and updating time-honored processes, with the jewelry industry still lagging in many ways. But what if the solution is not to start from scratch, but resurface old names in heritage jewelry with new focuses on more conscious practices? That is exactly the plan with the radical revival of French jewelry house, Oscar Massin.
First founded in the 1800s by Oscar Massin, the eponymous jewelry brand was celebrated for both its visionary designs and elevated craft, with a body of work that was undeniably ahead of its time. Such was the quality of Massin's work that he was tasked with creating tiaras for the Queen of the Netherlands, as well as other royal commissions, before his retirement in the late 19th century.
Orchestrating the resurgence is a team of industry leaders, including Frederic de Narp, who was formerly CEO of Harry Winston, and Sandrine de Laage and Coralie de Fontenay, who both count stints at Harry Winston and Cartier within their résumés. With their wealth of combined knowledge, the trio is not only elevating modernizing Oscar Massin's jewelry-making process but also ensuring the house's strong history remains at the forefront of its resurgence.
[See also: Jewelry Icons: Leaders of the Past and the Future]
"Given his legacy and spirit, if Oscar Massin were still around, he would most likely challenge the entire industry with an emphasis on innovation and sustainability. This is our inspiration and ambition for the brand," said de Narp.
Harnessing Massin's visionary spirit, the new Oscar Massin team has gone to great lengths to ensure its 21st-century collections are forward-thinking and fit for the future. Each piece will be crafted from 100% recycled white or yellow gold, with lab-grown Latitude diamonds taking the center stage. All Latitude stones are presented 'as grown', meaning they undergo zero post-growth enhancements. The result is a purity level that is only seen in around one to two percent of the world's diamonds.
And, while other lab-grown diamonds have a hefty carbon footprint thanks to the amount of energy used in their making, Latitude is proudly net zero through extensive offsetting efforts. Its efforts helped it to achieve full accreditation from the SCS Standards body, which measures sustainable developments. Each Latitude diamond receives its own unique identification number that can be tracked throughout its lifetime for full traceability.
[See also: How Ethically Sourced Diamonds Are Changing the Industry]
While the pieces themselves are naturally adapted for a 21st-century clientele, Massin's signature style is deftly carried through. The first collection, which will go live later this month, will feature his iconic metal lacework, which uses a technique first developed by Massin, as well as his distinctive rose-cut diamonds. Two further collections are set for release this April, with a bridal collection and a high jewelry release both planned for later in the year.
The revival of Oscar Massin is the latest project by Paris-based Luximpact which, led by de Narp, de Laage and de Fontenay, is on a mission to breathe new life into otherwise archived French labels with a new focus on sustainability.