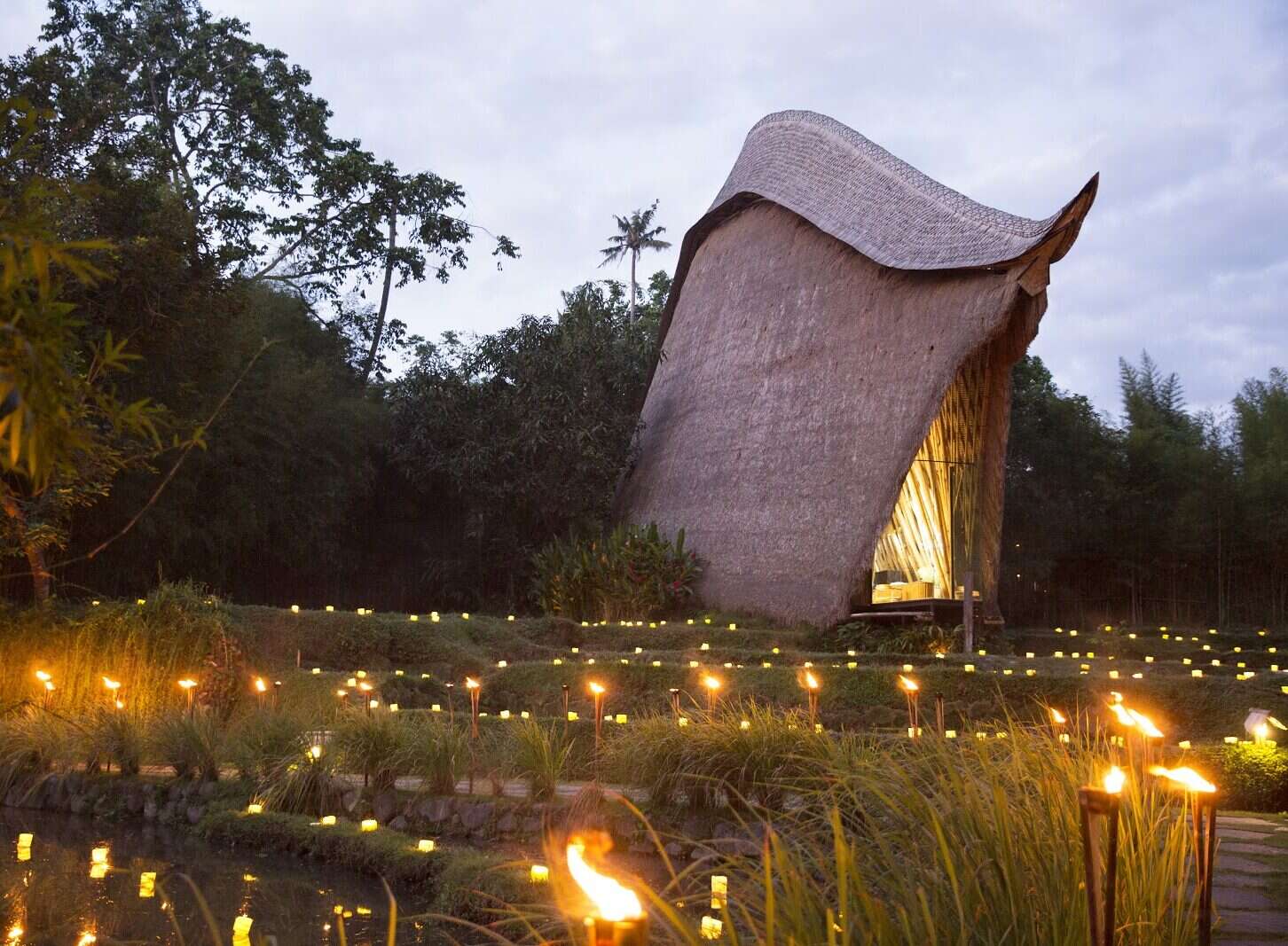 John Hardy has been championing a more conscious and considered approach to fine jewelry since its inception in 1975. Founded in Bali by John Hardy, the eponymous label was first imagined as a result of a visit to the island, where Hardy was inspired by its ancient jewelry-making traditions. From there, he created a jewelry brand that would celebrate these traditions in a sustainable, environmentally and socially conscious way. Now the director of heritage, Polly Purser, is tasked with continuing this legacy.
While many brands are now making a switch to more considerate operations as their customers continue to demand it, these principles have been ingrained into John Hardy from the beginning, regardless of what its buyers thought. "[Sustainability] is part of our identity rather than the consumer wanted it," Polly Purser tells Elite Traveler via video call from her Bali home.
"There is a trend now that people are more conscious of what they buy, where it was made, how it was made and who made it… but it wasn't about the consumer [when John Hardy was launched]. It was about the core principles of the founders and what they believed was the right thing to do and navigating a way to make it possible," Polly tells us.
When thinking of a fine-jewelry brand, director of heritage isn't a role that jumps to mind; it's a role we expect at a museum or even a charitable trust. However, at John Hardy, the director of heritage is as integral to the brand as the jewelry itself.
Polly has held the position for the past six years, having joined the brand in a design role 18 years ago. In fact, before Polly the role didn't exist at all: "I've been with the company as it has evolved, changed hands and grown, and in that way the role of director of heritage sort of [emerged]."
But what exactly does the position entail? "It's really about the memory of brand [and] looking at the values and principles of where the brand was born and how it was born and keeping those threads alive.
"The founding principles [of John Hardy] were about creating a community of artisans and preserving the jewelry techniques and handcrafted artisanal processes… The heritage role is making sure those principles are still true to who we are today and reflect where we came from, while making sure that they remain relevant," Polly explains.
Sustainability is, and always has been, one of the key John Hardy principles. While the brand has always operated in a way that considers the environment, it began a formal process of accreditation with the Responsible Jewelry Council in 2011 with full accreditation awarded in 2018. This cemented John Hardy's commitment to operating only in an ethically and socially conscious manner, with complete supply chain traceability.
All the precious metals used in John Hardy's collections are recycled; the silver is sourced from holding houses, while the gold is primarily melted down old jewelry that would otherwise be discarded. Although woven chains are the John Hardy signature piece, stones feature in many collections; when they do, they are always responsibly sourced. And thanks to the brand's vertical integration, the source of every material and how it is used in production can adhere to the strict traceability rules outlined by the Responsible Jewelry Council.
And of course, an integral element of the sustainability commitment at John Hardy is protecting the heritage, tradition and processes of Balinese jewelry-making, and the people who carry them on. Aside from the brand's strong community feel, its dedication to a handmade process is how John Hardy preserves these traditions. From the initial design through to casting, carving and weaving, every single piece is made by hand using time-honored traditional methods, by craftspeople who have had said traditions in their families for generations.
[See also: The Sustainable Jewelry Brands You Need to Know]
Of course, this steadfast commitment to a human touch prolongs the production process, with signature chain bracelets taking up to five days to complete, but as Polly notes, it is the intangible mark of a handmade item that sets the brand apart. "We're a company that has grown over time, and key to that is the handmade techniques and artisan processes have become part of our DNA. If we started to do things by machine, it would truly not be the same," she says.
Not only would turning to computerized methods destroy the integrity of the brand, it would also threaten the livelihood of John Hardy's 700-strong Balinese workforce. "If you bought a CAD machine (to produced computerized wax molds), the jobs of 22 carvers would be lost overnight. But it's not just the jobs – the tradition and technique of that carving [would] also suddenly [be] gone. And with the chains, there are machines that can weave chains, but then how many women are without work? Again, it's the sustainability around people and process as well as the environment," Polly explains.
And in a world where fast fashion reigns supreme, the brand is looking toward quality to prevent the further spread of throwaway culture in its bid for sustainability. "One of the really defining points about John Hardy jewelry is the quality and engineering of each piece… it's about timelessness and trust in the fact that the pieces will have a life beyond the initial purchase and the initial purchaser," Polly says.
[See also: Behind the Scenes at Theo Fennell's London Workshop]
From start to finish, this labor-intensive production process takes place at John Hardy's eco-compound, which serves as a workshop and showroom. The compound is built on almost five acres of rice paddies and encompasses a working organic farm – the produce of which is used for the daily company-wide lunches, which Polly describes as the team "coming together as a proud community of creators and designers, which is very special."
The structure was designed to sit as lightly on the earth as possible to cause minimal impact on the surrounding rice fields and is constructed from sustainable materials such as bamboo and grass thatching. For all intents and purposes, it looks nothing like a jewelry workshop – but of course, that is the point. In pre-Covid-19 times, visitors could enjoy tours around the compound as well as join the daily lunch for a more intimate and less formal interaction with the John Hardy team.
However, while the pandemic obviously put a (hopefully temporary) stop to such visits, the extra time that Covid-19 has granted has had its benefits to the brand. Polly explains that "the pandemic has heightened the need for and the relevance of… collaboration with real people who have real things to say that support values that then brand also stands for," and highlighted the recent partnership with Adwoa Aboah.
"This time has given us an opportunity to be a bit more thoughtful and think more about how we do things and what we do. That pause and reflection and commitment to being thoughtful is where we stand as a brand as of now," adds Polly.