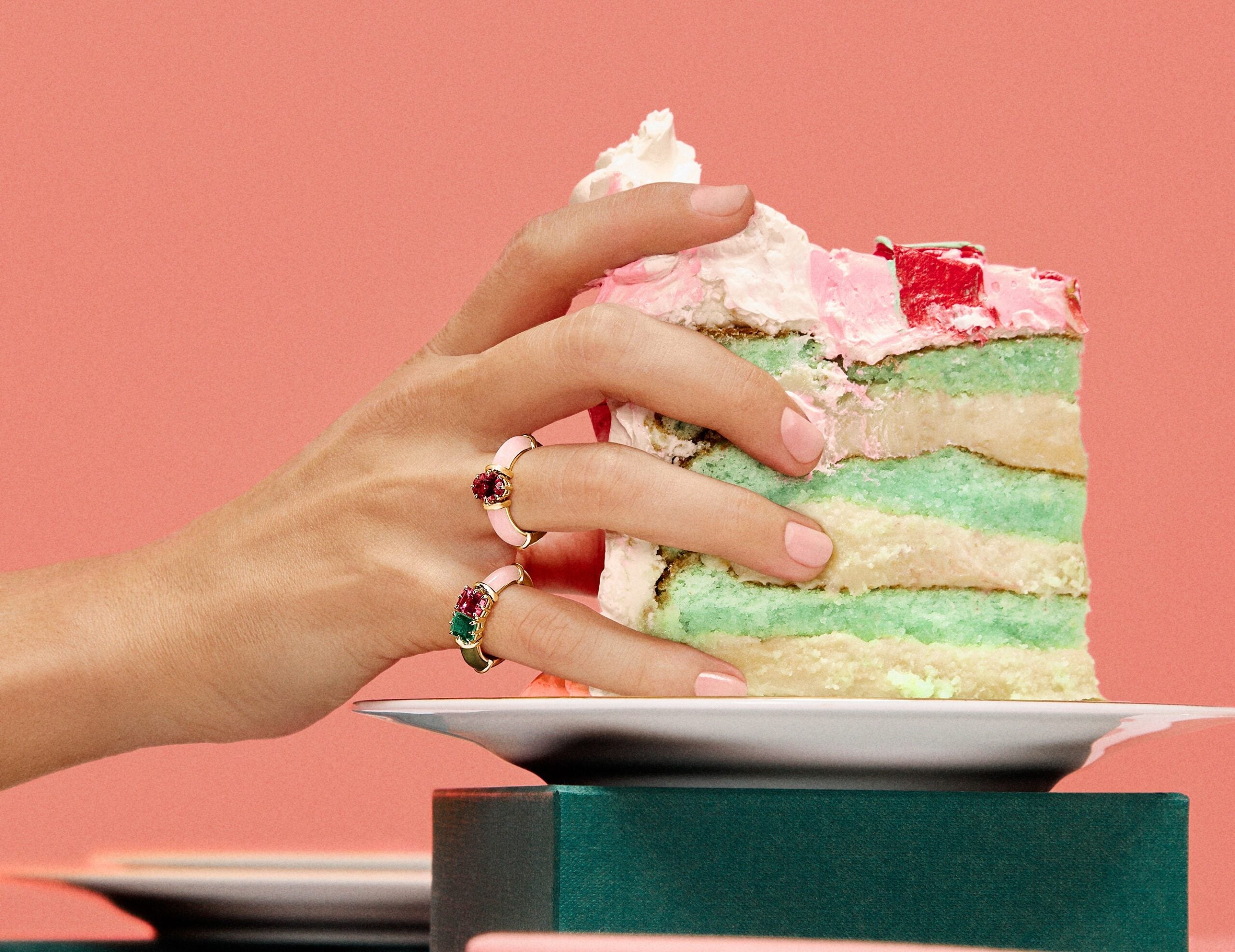 Sauer is commemorating its 80th anniversary with the release of a special collection, that celebrates eight decades of the iconic Brazilian jewelry house's pioneering designs. The collection has seen Sauer's designers dive deep into the archives to breathe new life into storied pieces.
As has long been the Sauer signature, precious gems take center stage in the anniversary collection. For the first time in the house's history, it has called upon its museum archives to remove a truly exceptional rough emerald, that weighs in at over 1.1lbs.
The stone has been artfully transformed into 200 carats of gemstones, that are littered throughout the collection. The largest of the new emerald gemstones comes in at 30 carats and has been set in a contrasting minimalist necklace, as to showcase the beauty of the stone without fuss or distraction.
[See also: How Ethically Sourced Diamonds Are Changing the Industry]
Elsewhere in the collection, archival aqua blue paraíba tourmaline has been reimagined in a rock crystal bracelet and ring. "Rock crystal was quite present in the beginning of my creations and I now bring it back in powerful pieces, combined not only with paraíba tourmalines but also with tanzanite," say creative director Stephanie Wenk. "Pairing the extraordinary with the 'ordinary' is an exercise that fascinates me."
Wenk was also committed to showcasing the feminine energy that has been present in the house since its inception, through the inclusion of pink tourmalines and sapphires. "Feminine strength is at our core and genesis, from Zilda (wife of the brand's founder, Jules Sauer), who ran the company office since the 1940s, and Débora (Jules' daughter), who led our creative direction for 30 years, to our current team, which is mostly composed of women," she says. "This is something rare within the jewelry industry and environment, so in a certain way, I am honoring the women that opened these doors for me."
[See also: The Sustainable Jewelry Brands You Need to Know]
Other stand-out pieces in the Sauer 80th anniversary collection include a reimagined version of the 1992 Luna bracelet, which was first presented at the De Beers International Awards. The iconic bracelet has re-emerged as two rings: one crafted with diamonds, the other with sapphires, emeralds, blue topaz and amethysts. The Tahiti bracelet from 2002 is another returning favorite, and now features an array of mesmerizing colored stones.
With the collection comes a strikingly diverse campaign, that cements Sauer's new identity as a modern, forward-thinking heritage brand. The release of the anniversary collection also commemorates five years of Sauer's commitment to working exclusively with recycled gold – an obligation that has formed a core pillar in its pivot toward a more sustainable future. The house also only uses traceable, conflict-free and responsibly sourced stones from legitimate and reputable suppliers.