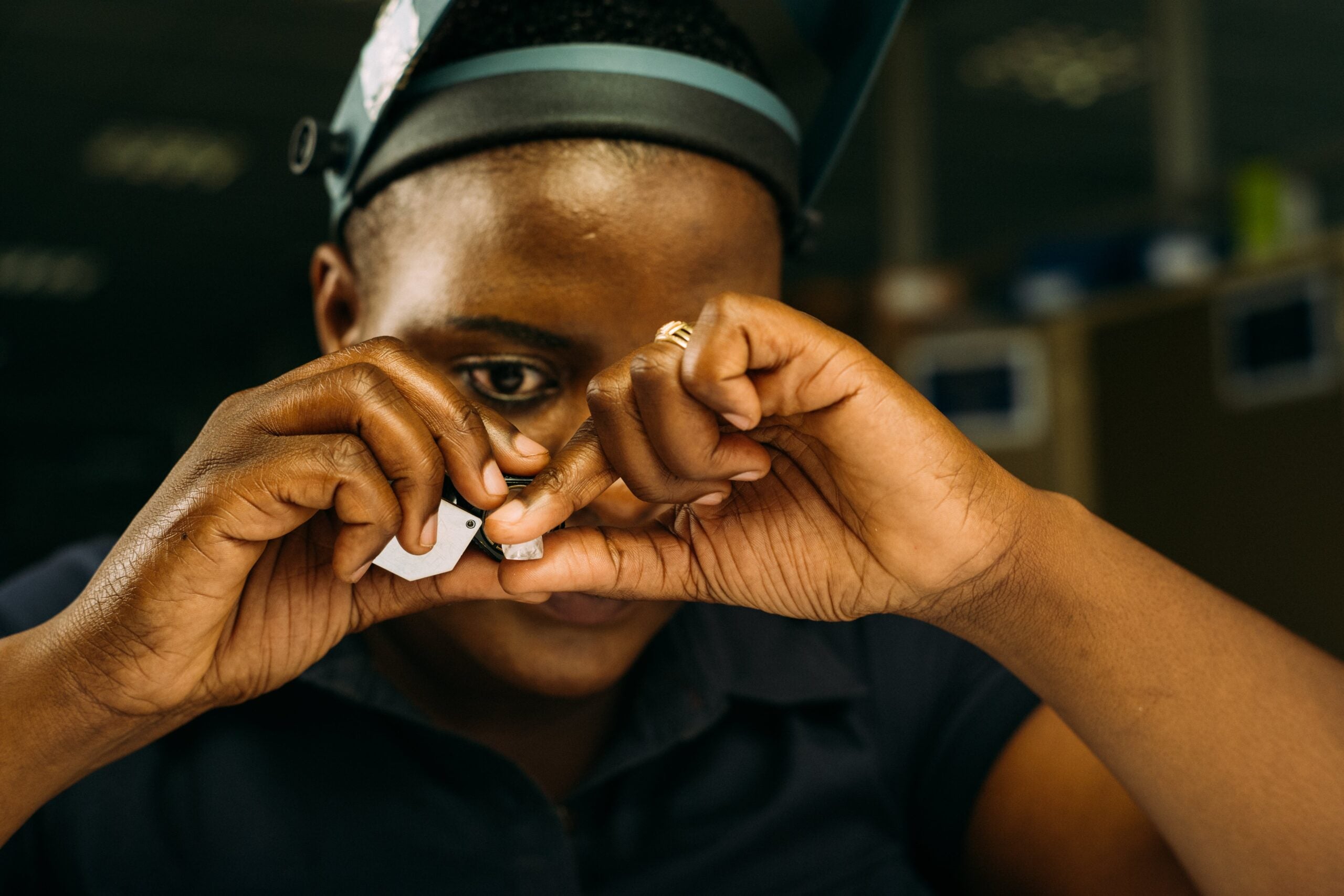 Global diamond and jewelry company De Beers Group has officially extended its partnership with UN Women for a further five years. The extension cements the group's commitment to increasing representation of women in leadership roles across its own business, as well as breaking down the barriers that women in science and technology face around the world.
The extended partnership is announced as part of De Beers Groups's Building Forever initiative, which outlines the company's commitment to creating a positive and sustainable future for the diamond industry via a series of ambitious targets. As part of its Building Forever goals, De Beers Group is aiming to achieve complete gender parity across its workforce by 2030, as well as operate at a fully carbon-neutral level.
The Building Forever initiative will also build upon De Beers Group's existing work in opening up roles across the world for women, including supporting 10,000 micro-entrepreneurs and engaging a further 10,000 girls in STEM (Science, Technology, Engineering, Maths).
[See also: Boodles Announces Commitment to Using Single Mine Origin Gold]
The partnership with UN Women also sees the De Beers Group join the recently formed HeForShe alliance – a UN initiative that actively encourages men and people of all genders to stand in solidarity with women to create a united force for gender equality. De Beers Group's involvement in the HeForShe movement will see it not only continue to address gender inequality internally but also in the local communities that it operates within.
"We are thrilled to be extending our partnership with UN Women for another five years and to be joining the newly formed HeForShe alliance," said De Beers Group CEO and HeForShe champion Bruce Cleaver. "Achieving gender parity across our workforce is a business-critical priority for De Beers Group – not only is the right thing to do, it's the only way we will access a comprehensive range of talent and achieve our full potential. Now more than ever we have a societal imperative to keep working toward gender equality, as the Covid-19 pandemic has resulted in new challenges to address."
Since first partnering with UN Women in 2017, De Beers Group has made significant progress in improving the representation of women in its own workforce, particularly in senior leadership roles where representation has increased from 17% to 30%, with senior appointment rates rising from 20% to 40%.
[See also: The Sustainable Jewelry Brands You Need to Know]
"We've made meaningful progress on increasing the representation of women in leadership roles in our business during the past three years, but now we want to accelerate this momentum with particular focus on technical roles where women remain underrepresented globally," said Katie Fergusson, senior vice president of sustainable impact at De Beers Group.
In the past four years, the group has been involved in a series of impressive initiatives in its work to achieve global gender parity, such as the AWOME program (Accelerating Women-Owned Micro Enterprises) which so far has provided business training to over 1,000 entrepreneurs in Botswana, Namibia and South Africa. As part of the extended UN Women partnership, De Beers Group has dedicated a further $3m to the AWOME program.
In line with De Beers Group's mission to open up more STEM opportunities to women around the world, it has also granted over 50 scholarships to Canadian women pursuing STEM careers and, in partnership with WomEng, has delivered workshops and mentorship programs to over 900 women in southern Africa.