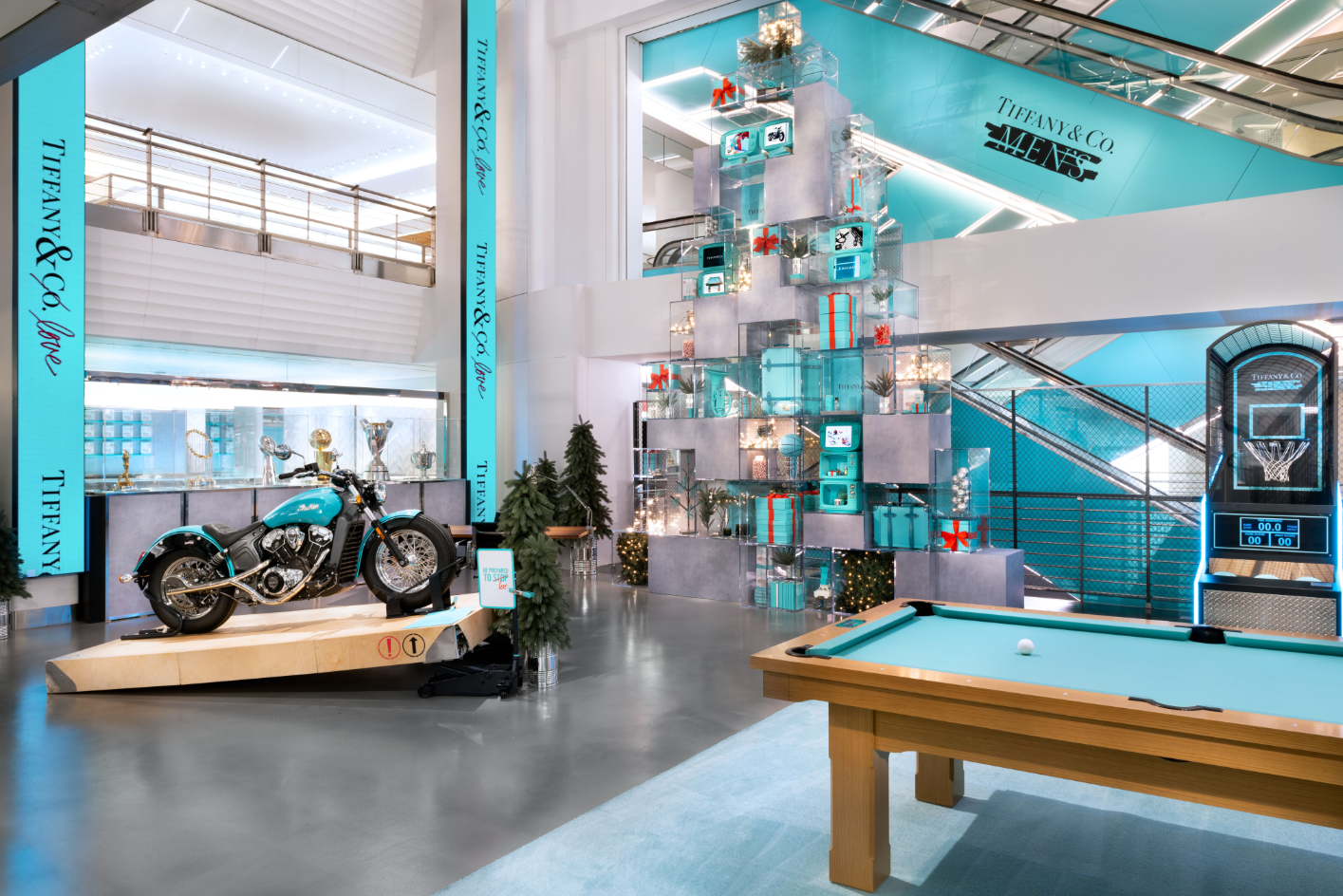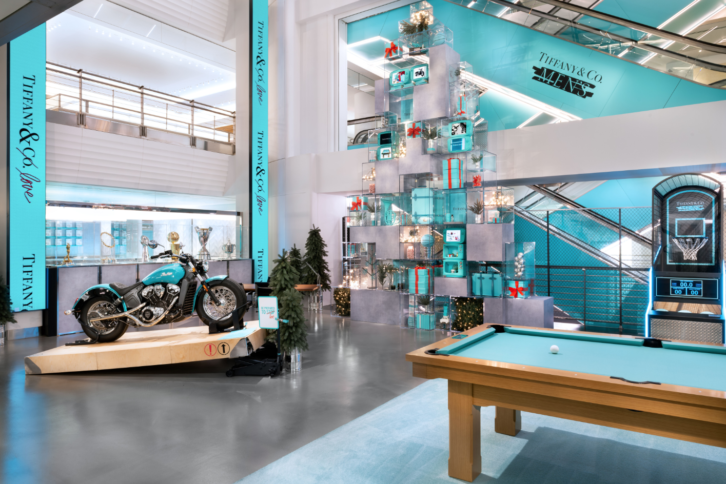 Male fans of Tiffany & Co had a delightful year, with the brand announcing this past summer it would be launching its first-ever men's jewelry collection. On December 6, the brand debuted its first-ever men's pop-up shop next door to the flagship boutique on Fifth Avenue in New York City, and the pop-up will remain open until January 6. Those who visit the pop-up will also get a sneak peak of the redesign of the flagship boutique.
Decked in the brand's signature Tiffany Blue, the pop-up is a burst of delight and its whimsical displays are perfect for the holiday season just around the corner.  The Tiffany Men's collection features jewelry and watches, like necklaces, bracelets, rings and more, plus barware, home objects, games and custom sports products, like Tiffany x Spalding basketballs (in limited quantities) and other unique gifts.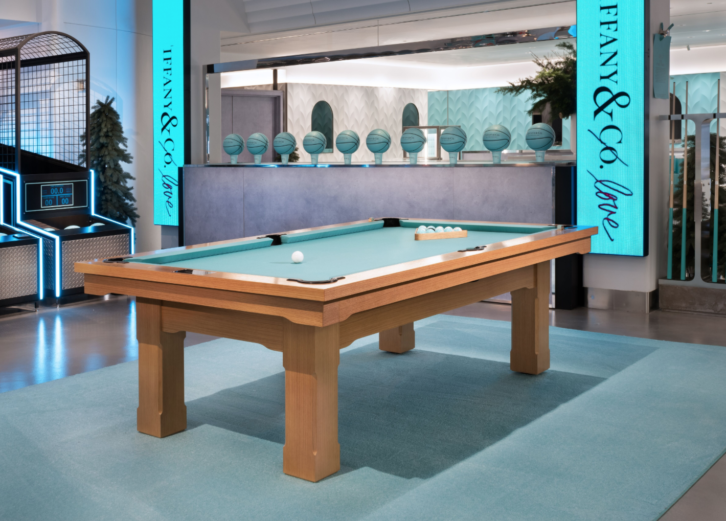 The Men's Collection has three different collections: the iconic Tiffany T, Tiffany 1837 Makers and Diamond Point. Unique items, like cufflinks, writing instruments, notebooks, flasks, a compass, keychains, sunglasses and even razors, will be sold through these collections.
Inside the open-plan store, six sports trophies (designed by Tiffany & Co in the brand's Hollowware workshop in Rhode Island) will be on display and in one place for the first time ever. Trophies include the NFL Vince Lombardi trophy, NBA Larry O'Brien Championship trophy, USTA Men's US Open trophy, PGA Tour Players Championship trophy, Major League Baseball Commissioner's trophy and MLS Philip F Anschutz trophy. The trophies are a symbol of Tiffany's exceptional craftsmanship and design, and the display honors the company's heritage of creating these trophies for the past 160 years.
Other gifts include items from the Very, Very Tiffany Holiday gift guide. There will be a Tiffany Blue Blatt Billiards pool table with, of course, a Tiffany Blue felt bed; and an Indian Scout motorcycle, designed in collaboration with the Indian Motorcycle Company in Tiffany Blue.
For more information, visit tiffany.com or head to the store at 6 East 57th Street