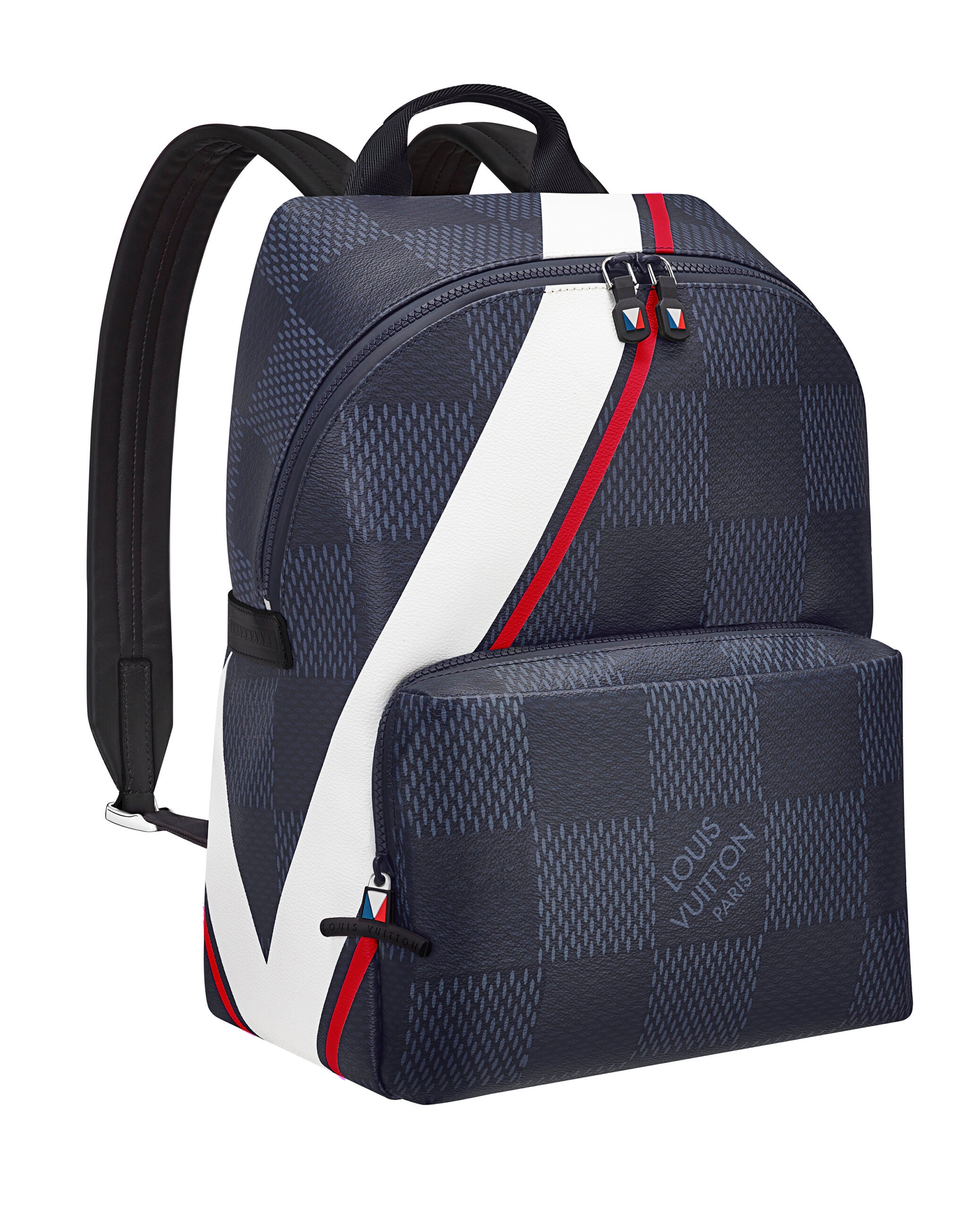 By Olivia Cuccaro
This summer, the yachting event of the year will be hold its final championship races in Bermuda. The America's Cup competition dates back to 1851 – 45 years before the modern Olympic Games were held. New York businessmen sailed the schooner America across the Atlantic Ocean to represent the US at the World's Fair in England, winning a race around the Isle of Wight. The team earned a trophy for their victory and the US continued to dominate until 1980, when Australia II became the champion. In 1983, French fashion house Louis Vuitton became the event's sponsor, and the series was subsequently renamed The Louis Vuitton America's Cup.
To celebrate the 35th America's Cup, Louis Vuitton releases a new collection inspired by the event. The Louis Vuitton America's Cup line features casual wear and accessories in a seasonal color scheme of navy, white, red, blue and yellow. A nod to the nautical, the collection includes chunky knitwear, outerwear, cargo shorts and polos as well as sophisticated leather goods with an athletic appeal.
See below for a preview of the Louis Vuitton America's Cup collection launching this month. Shop the collection in select Louis Vuitton stores or online at louisvuitton.com.
Louis Vuitton Keepall 55 Bandoulière, $2,180, louisvuitton.com
Louis Vuitton Latitude flotable sunglasses, $435, louisvuitton.com
Louis Vuitton Apollo backpack, $2,470, louisvuitton.com
Louis Vuitton Latitude slip-on, $705, louisvuitton.com
Louis Vuitton Latitude stole, $510, louisvuitton.com
Louis Vuitton District PM messenger bag, $1,750, louisvuitton.com
Louis Vuitton Damier print 40 mm reversible belt, $715, louisvuitton.com