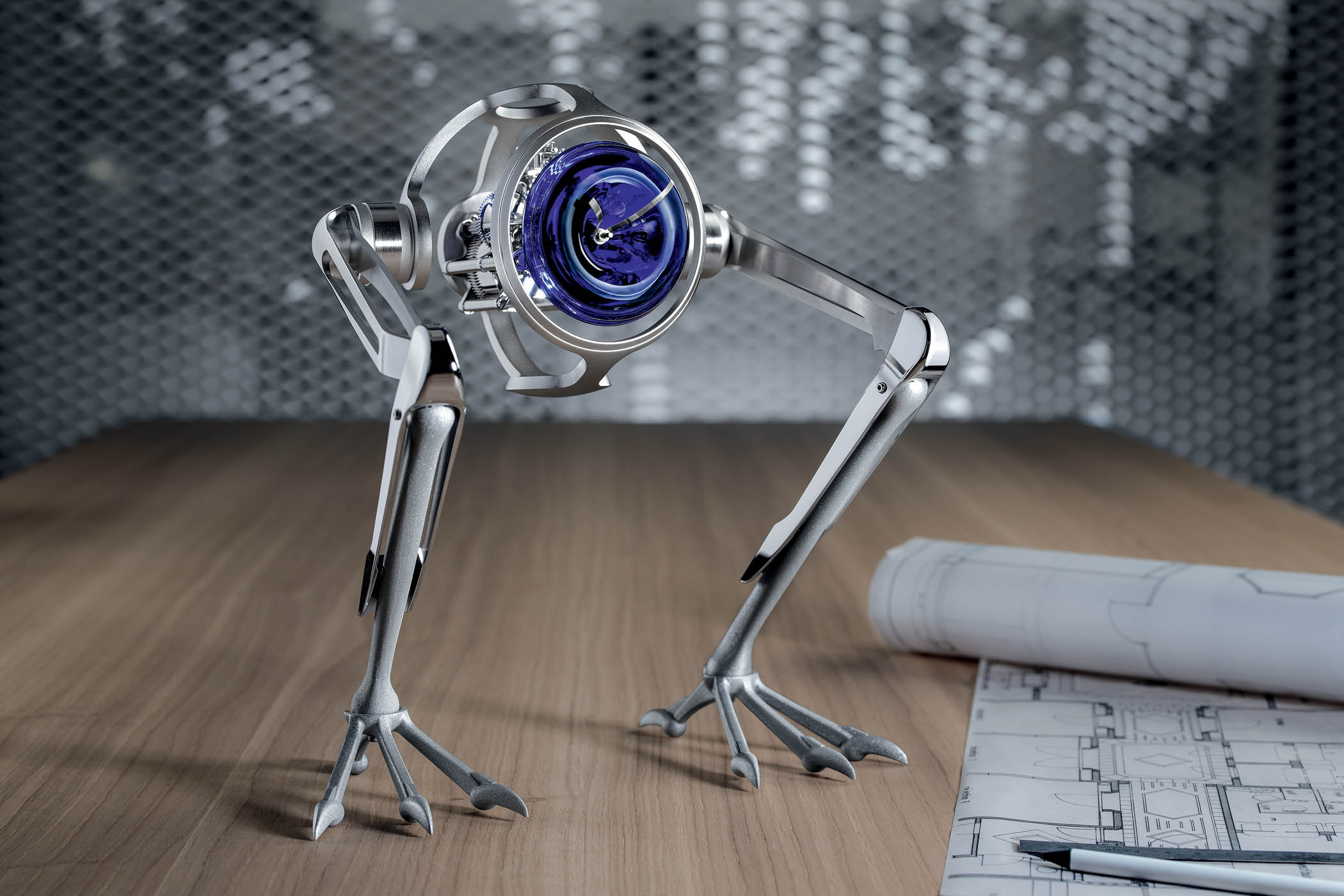 With Valentine's Day just around the corner, we bring you a list of extra-special gifts to spoil the special man in your life. In this carefully-curated guide to luxury Valentine's Day gifts for men, we look at everything from a chronological masterpiece to a very apt bottle of sherry-infused Scotch whisky.
MB&F, T-Rex
MB&F collaborates with L'Épée, Switzerland's premier clockmaker, for the 11th time to produce a unique piece that succeeds in being both a feat of engineering and delightfully whimsical. A minimalist clock-face is crafted from Murano glass and steel and suspended between two jointed legs that end in taloned feet. It bears a striking resemblance to every boy's favorite dinosaur, the tyrannosaurus rex. It is sure to strike a nostalgic chord with any man, but behind its playful exterior is a seriously advanced mechanism. The clock is powered by a 138-component movement by L'Épée 1839, crowned by a balance beating at the rate of 2.5Hz (18,000vph), with a maximum power reserve of eight days. The piece is currently only available in blue with a waitlist for both red and green.
$25,500, mbandf.com
Outlierman, Tailor-Made Luggage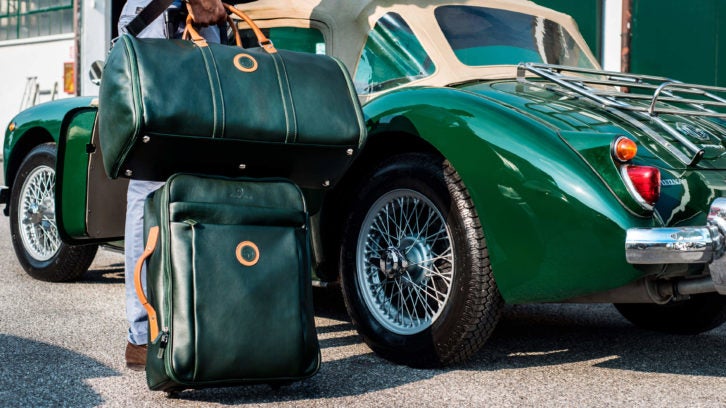 Founded specifically to create the finest automotive accessories for the gentleman driver, Outlierman offers a bespoke service that gives customers the opportunity to create their perfect travel bag set from scratch. Customers liaise with the company's artisan designers to create unique, handcrafted items to match their beloved vehicle. This includes a weekender garment bag, a trolley bag, a duffle bag, and a document case. They can choose from 69 fine, full-grain, calf-skin leather colors for the exterior and another wide selection for the silk inner bag linings. Once the brief is complete, the order will put to the master tailors in Como to match the interior of the customers' cherished cars.
Price on request, theoutlierman.com
Gucci Grip Watch 35mm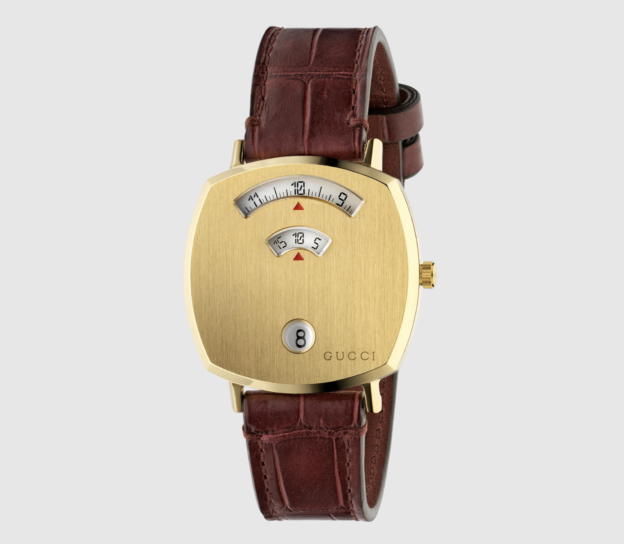 The Gucci Grip watch may look high-fashion but the inspiration for its design comes from the alternative world of skateboarding (the name Grip is a skateboarding term). The unique watch face has just three small windows, displaying the hour, minute and date. It is crafted from yellow gold PVD and comes with a high-quality alligator strap. Designed with adaptability in mind, the watch face can be easily removed from the strap, which is interchangeable with a range of others to choose from. Inside is a Swiss-made Ronda quartz movement with water resistance to 100 feet.
$1,900, gucci.com
Royal Salute, Pedro Ximénez Sherry Cask Finish Edition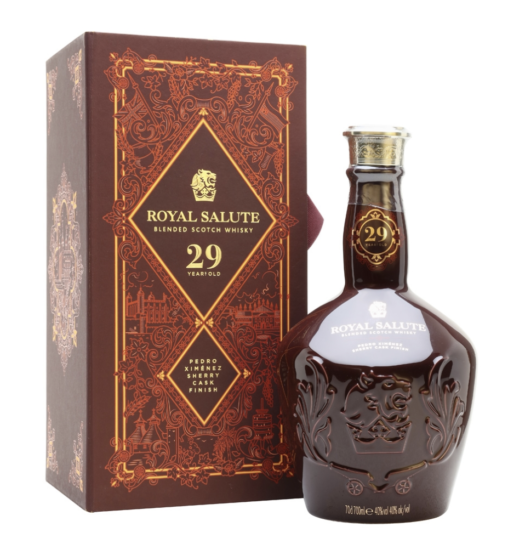 Whisky may not scream romance like fine champagne, but this limited-edition bottle from Royal Salute is the exception to the rule. To make it, Royal Salute matures its 29-year-old Scotch blend in a Pedro Ximénez sherry cask, giving it a unique red color and infusing it with a whole new level of flavor. Well-rounded and full, it offers notes of oranges, licorice, sandalwood, honey, ripe plums, treacle, and toffee. It was originally created to celebrate Queen Elizabeth II's first official visit to Spain in 1988. The whisky is housed in a bespoke version of Royal Salute's flagon and presented in a gift box that honors Andalusian architecture.
$560, thewhiskyexchange.com
Ratio Coffee, Ratio Eight Coffee Maker
Mark Hellweg founded Ratio Coffee after being dumbfounded by the slow technological progress of the automated coffee maker. He dreamed of a machine that would use a complex algorithm to mimic the manual process of making the best cup of coffee. His dream comes to life in the Ratio Eight Coffee Maker.  The machine is intuitive and adapts each brew to suit the water levels in the tank. It even has a bloom cycle, which pours hot water over freshly roasted coffee to create a bubbly effect. As well as making a cup of coffee worthy of a champion barista, it is also beautiful to look at. Each machine is hand-assembled from aerospace-grade aluminum and its minimalist design would fit seamlessly into most kitchen set-ups.
$495, ratiocoffee.com
Common Projects, Original Achilles Leather Sneakers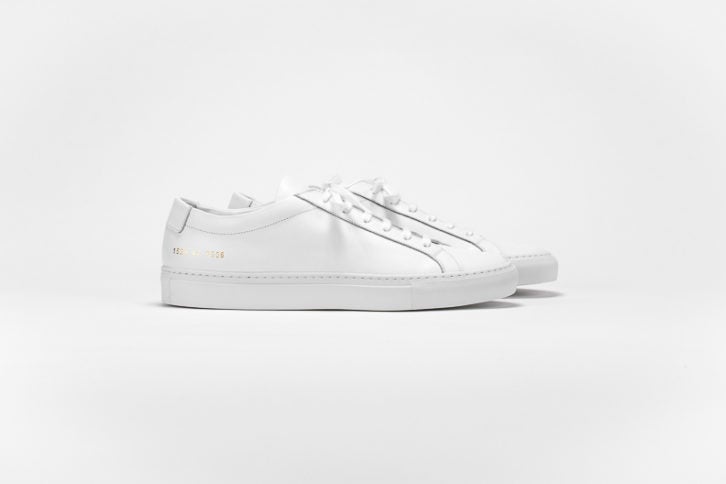 It is easy to neglect the importance of a good pair of plain white sneakers. Equally, it can be hard to find a pair that can  Common Projects are one of the few shoe manufacturers producing a superior product in a flooded market. The Original Achilles Low has been in production since 2004 and is yet to go out of style. The minimalist design is a no-frills affair, allowing for the wearer to use it as the foundation for any outfit. The reason for the high price is the quality of its construction. They are made with durable materials such as Napa leather, which is usually found in high-end leather jackets.
$415, mrporter.com
LARQ Bottle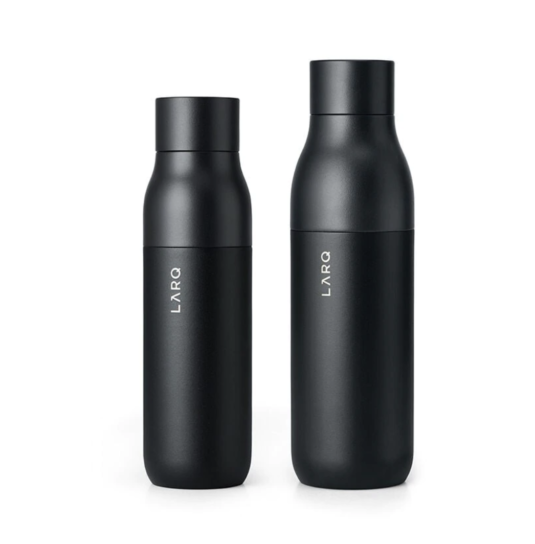 In our drive to use less plastic, personal water bottles are an essential accessory in 2020. But although a reusable bottle helps save plastic, it can raise the chance of contamination if they are not kept clean. Enter LARQ. The company has developed the world's first self-cleaning bottle that also purifies the water. The bottle is fitted with an ingenious UV-C LED that is easily recharged. It means you can have pure water wherever you are. The bottle is also insulated, keeping water cold for up to 24 hours and hot for up to 12 hours. The Power Couple package includes 'his and her' bottles.
From $95, livelarq.com
Stefano Ricci, Royal Eagle Black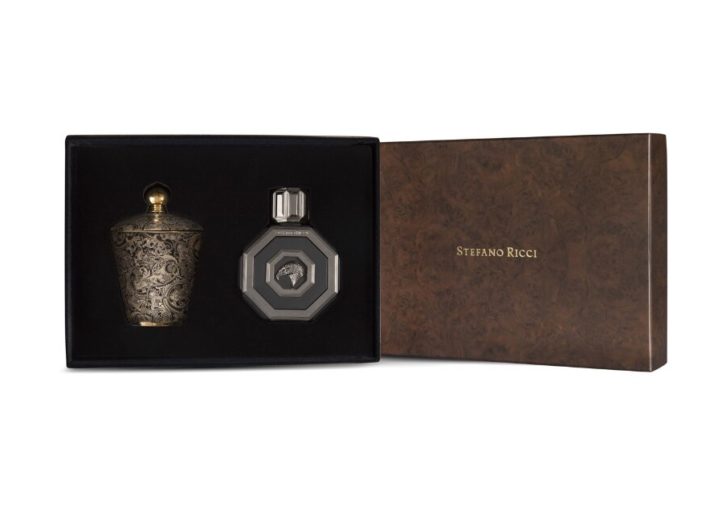 If you're going to give your loved one a cologne gift box for Valentine's Day, you need to make sure it is an exceptional one. Stefano Ricci's Royal Eagle EDP is one of the most luxurious men's fragrances in the world and this set comes included with one of its signature candles. The Royal Eagle Black offers sparkling notes of lemon enriched with coriander and lavender. Together, they create a quintessential Mediterranean atmosphere that transports you to Italy's Amalfi Coast. The candle, which is perfumed with the Royal Eagle Black fragrance, comes in a beautifully decorated porcelain cup decorated with 14k gold.
$700, stefanoricci.com
S.T. Dupont, Connected Lighter James Bond Edition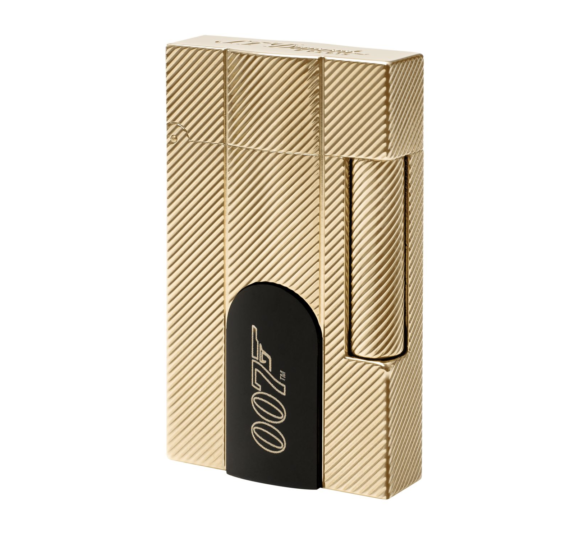 S.T. Dupont have created a lighter worthy of 007's gadgetry in the form of a lighter than you can never lose. The innovative connected lighter contains a location device that connects to a specially-designed app. The app will notify you whenever you leave the lighter behind and log its last-known location. The location device can be charged through a USB cable and lasts up to 15 days. The guilloché lighter is crafted in gold and is presented in a special presentation box complete with a gold plaque.
$1,740, st-dupont.com