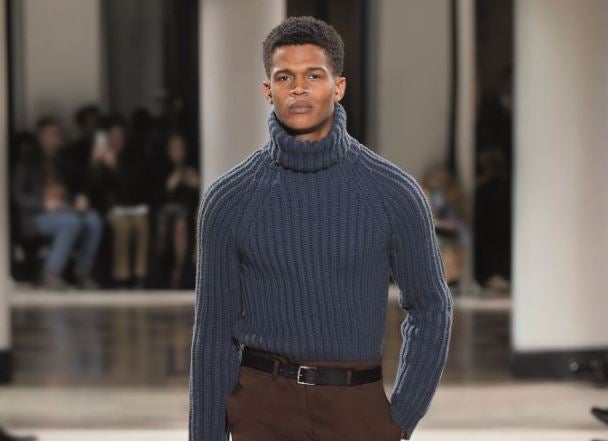 By Benjamin Liong Setiawan
This story originally appeared in the September/October 2017 issue of Elite Traveler.
If you're looking to add some knitwear to your wardrobe this season, top of your list should be a couple of turtlenecks. This versatile silhouette can be dressed up or dressed down. A fine merino can be worn under a double-breasted blazer à la Michael Kors. Véronique Nichanian at Hermès paired a chunky roll-neck with narrow trousers, but they can easily be swapped with jeans for a more casual vibe.
Michael Kors merino turtleneck, $128; herringbone double breasted blazer, $798; belt, $68; stretch flannel slim pants, $228; fold-over tote, $448, available at Michael Kors in New York, +1 212 336 4501, michaelkors.com
Hermès cashmere roll-neck sweater, $3,025; belt, $1,100; pants, $690; calfskin boots, $1,225; Haut à Courroies 50 bag, $13,100, available at Hermès in New York, + 1 212 751 3181, hermes.com