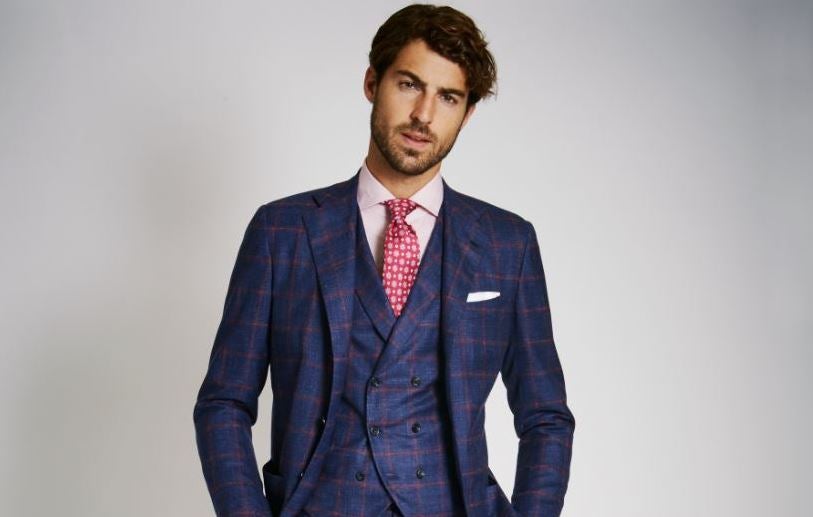 By Benjamin Liong Setiawan
This story originally appeared in the May/June 2017 issue of Elite Traveler.
Throughout the menswear collections shown in New York, London, Milan and Paris, we noticed a common ground that many of the designers shared. Squares were popping up all over the runways in various forms, from buffalo checks to windowpanes. It was seen on suiting, separates, outerwear and accessories. Boglioli made a bold statement with enlarged buffalo checks on a relaxed suit paired with a knit polo. Davide Marello, the creative director of Boglioli, took inspiration from the French painter of Russian descent Nicolas de Staël, who in Marello's words was in the "same artistic milieu as Kandinsky, but was less successful."
Despite De Staël's under-the-radar notoriety, his style and sentimentalism is what captured Marello's attention. Giorgio Armani, on the other hand, kept things subtle with a faint windowpane print on voluminous pants in his signature neutral color palette. Kim Jones's voyage-inspired show at Louis Vuitton also featured windowpane pants, here paired with an ostrich bomber jacket and sandals, a nod to his upbringing in Africa. Even the Italian tailoring stalwart Kiton incorporated squares into its collection in the best way it knows how – suiting, of course. A three-piece Neapolitan suit gets a fresh update with this playful pattern in cashmere, linen and silk blend. The cashmere provides a luxurious hand feel and the linen gives the suit more breathability to help one to endure the warmer months.
Boglioli wool suit, $1,995, cotton and silk sweater, $495, leather penny loafers, $645, silk and linen handkerchief, $135, leather belt, $445, available at Boglioli in New York, +1 646 870 8250, boglioli.it
Giorgio Armani stretch sable jacket, $2,095, wool polo, $995, silk blend pants, $1,395, available at select Giorgio Armani boutiques, armani.com
Louis Vuitton ostrich bomber jacket, price on request; trousers, $750, sandals, $1,100, available at select Louis Vuitton boutiques, louisvuitton.com
Kiton cashmere, linen and silk suit with vest, $12,055, cotton and linen shirt, $800, silk tie, $280, calfskin shoes, $3,060, available at Kiton in New York, +1 212 813 0272, kiton.it