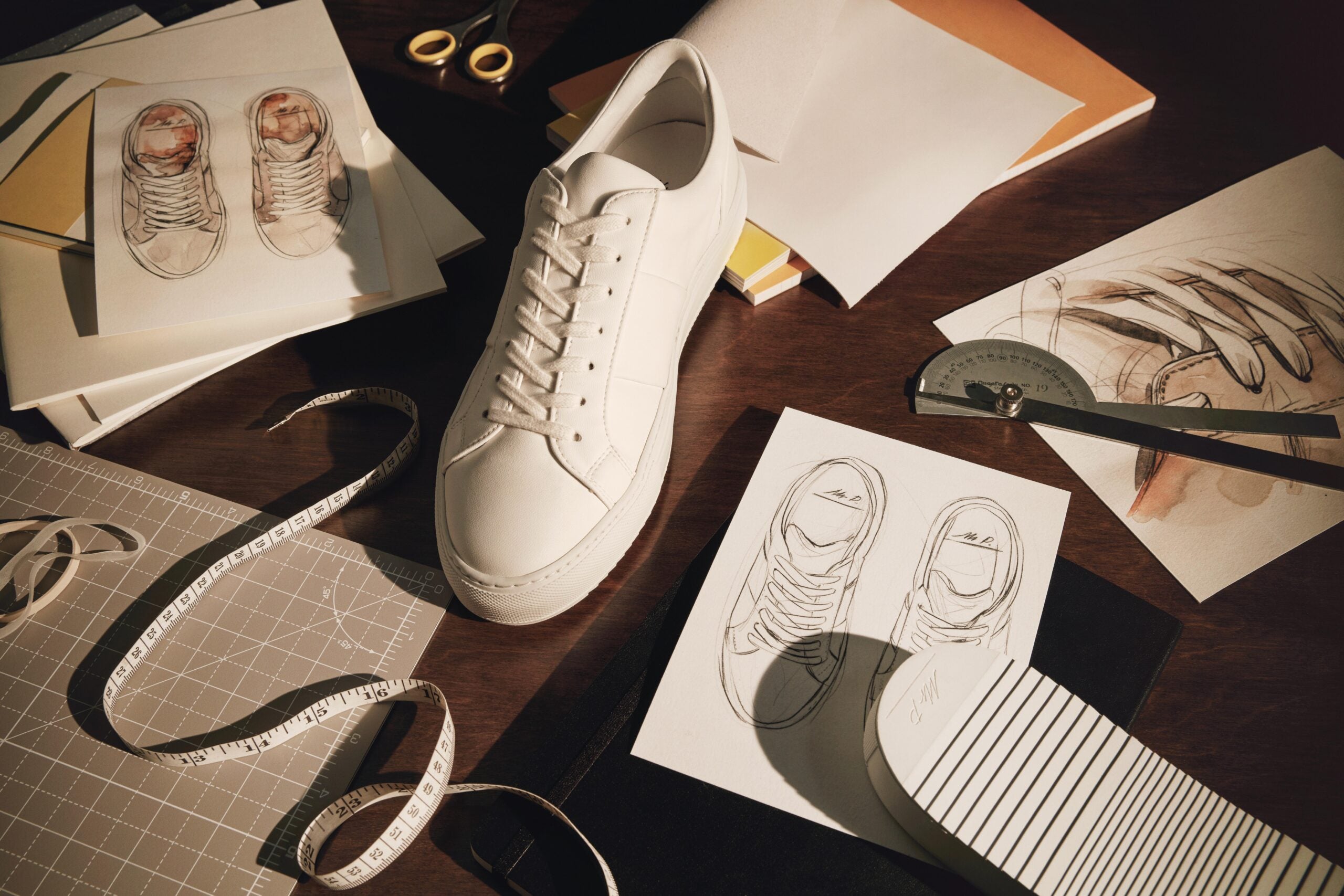 Mr Porter's own-brand label Mr P. has recently launched a new micro-collection of eco-friendly sneakers that sees the classic Larry style reinvented via the use of a sustainable alternative leather material.
The new Eco Edition Larry sneakers are made from Vegea soft grape leather, which utilizes what would otherwise be waste products from the Italian wine industry, including grape skins, stalks and seeds. The result is a high-quality material that looks, feels and acts almost identical to conventional leather, but without relying on animal products. Additionally, unlike standard leather, Vegea grape leather doesn't use toxic solvents in its production process.
The Eco Edition Larry sneakers also feature an onSteam microfiber lining. The 100% recyclable polyester material has been specially designed to feel exactly like skin and is capable of absorbing up to eight times its weight in water for the utmost breathability and comfort. Adding to the shoe's environmental credentials is the thick white Margom Italian rubber soles, which are produced from 30% recycled rubber, and the organic cotton laces.
[See also: Slow it Down: Conscious Fashion Pieces for Men]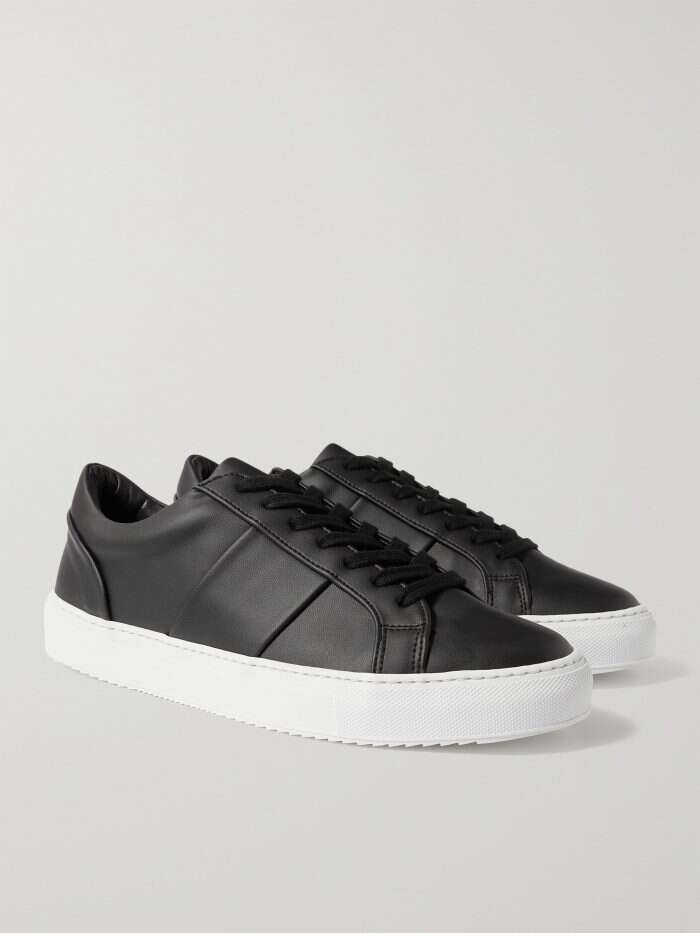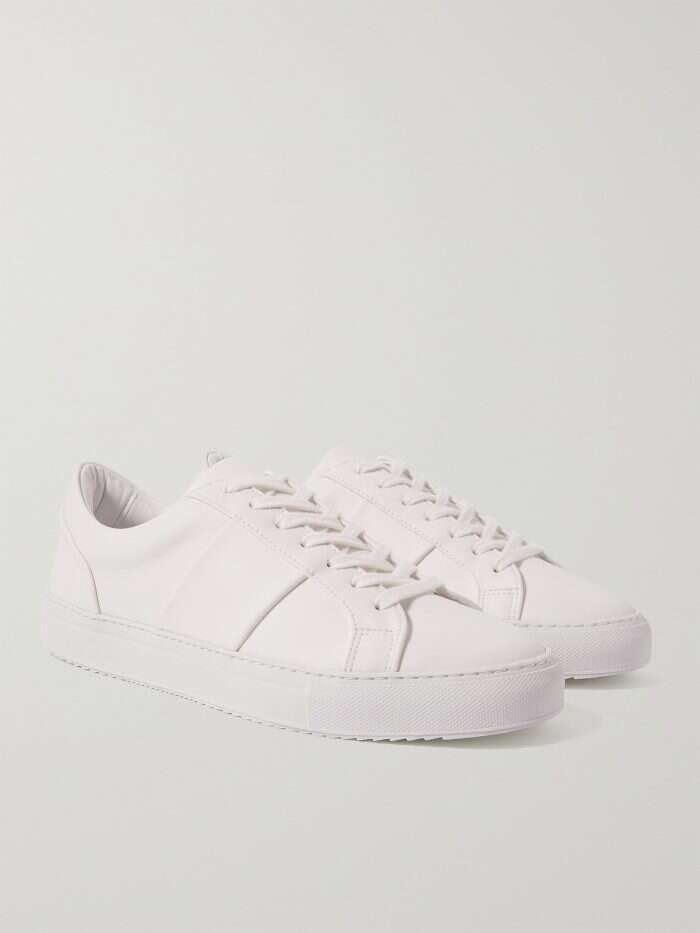 Previous iterations in the Larry collection include neutral-colored suede styles and paneled grain leather versions. However, the Eco Editions are the first within the collection to focus on environmentally friendly materials and offer a non-leather alternative for conscious shoppers.
Commenting on the integration of more eco-conscious products within the Mr P. range, Mr Porter's style director Olie Arnold said: "We're thrilled to be providing a new leather alternative of the beloved Larry sneaker to Mr P. customers. Quality, craftsmanship and stylish design are at the heart of all that we do with our own label, so to be able to innovate and offer a more environmentally conscious model – while not sacrificing on style and manufacturing excellence – is an important evolution for the brand."
Available in classic all-white or a sleek monochrome colorway, the Eco Edition Larry sneakers are exclusively available online on the Mr Porter website for $335 alongside the new Mr P. collection and core ranges.