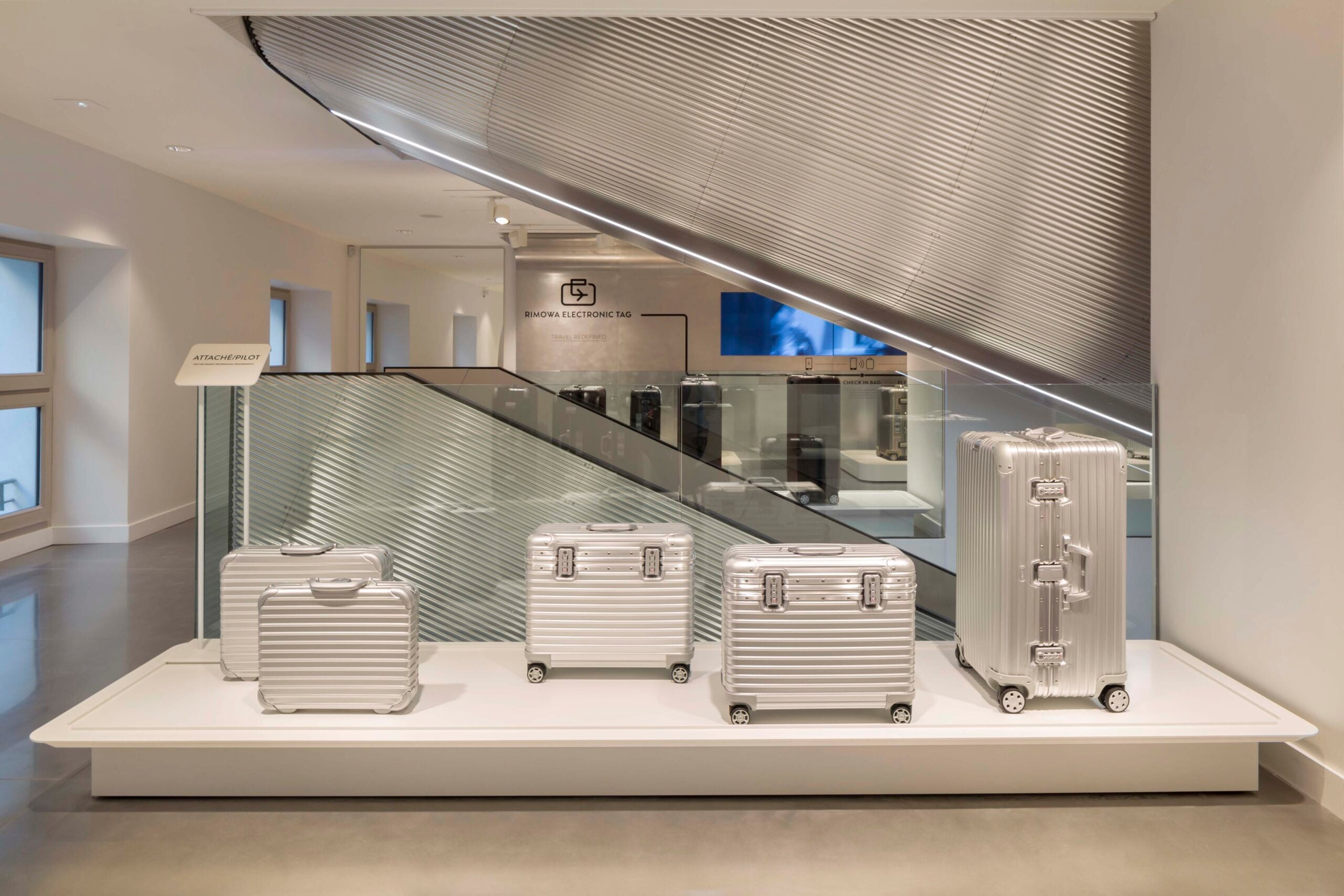 By Olivia Cuccaro
If a shopping trip to Paris ends up calling for another suitcase to fit all your shopping finds, you're in luck. Across from Le Bristol, one of Elite Traveler's Top 100 Hotels, German luxury luggage brand Rimowa has opened its first flagship in Paris. At nearly 6,500 sq ft, the five-story flagship is Rimowa's largest store to date.
The space, designed by Atelier Oï, includes an exhibition area, customer service center and repair shop to get your suitcase back in mint condition. Inspired by the brand's aviation background, a projection room highlights Rimowa's Junkers F13 project while a replica fuselage complements the signature grooved aluminum suitcases for decor. Rimowa's first aluminum trunk came on the market in 1937, influenced by the aircrafts of the day that were made from the same material.
There is also an area dedicated to the Rimowa Electronic Tag, introduced in 2016. The revolutionary technology allows Rimowa owners to check in luggage from their smartphone when flying with Lufthansa or Eva Air. The Electronic Tag is personalized with the Rimowa app to communicate with airline apps and send flight data to luggage's digital display, allowing travelers to skip the line and save paper.
At the Paris flagship, you'll find the entire range of Rimowa pieces: Topas collection suitcases in aluminum, Salsa collection suitcases in polycarbonate, Limbo collection suitcases in a combination aluminum and polycarbonate, Gourmet wine cases and humidors, as well as small leather accessories. The opening celebration premiered the new, limited-edition Defense d'afficher line, which will be available exclusively from the Colette Concept Store.
Rimowa is located at 73 Rue du Faubourg Saint-Honoré, 75008 Paris. For more information, please visit rimowa.com.