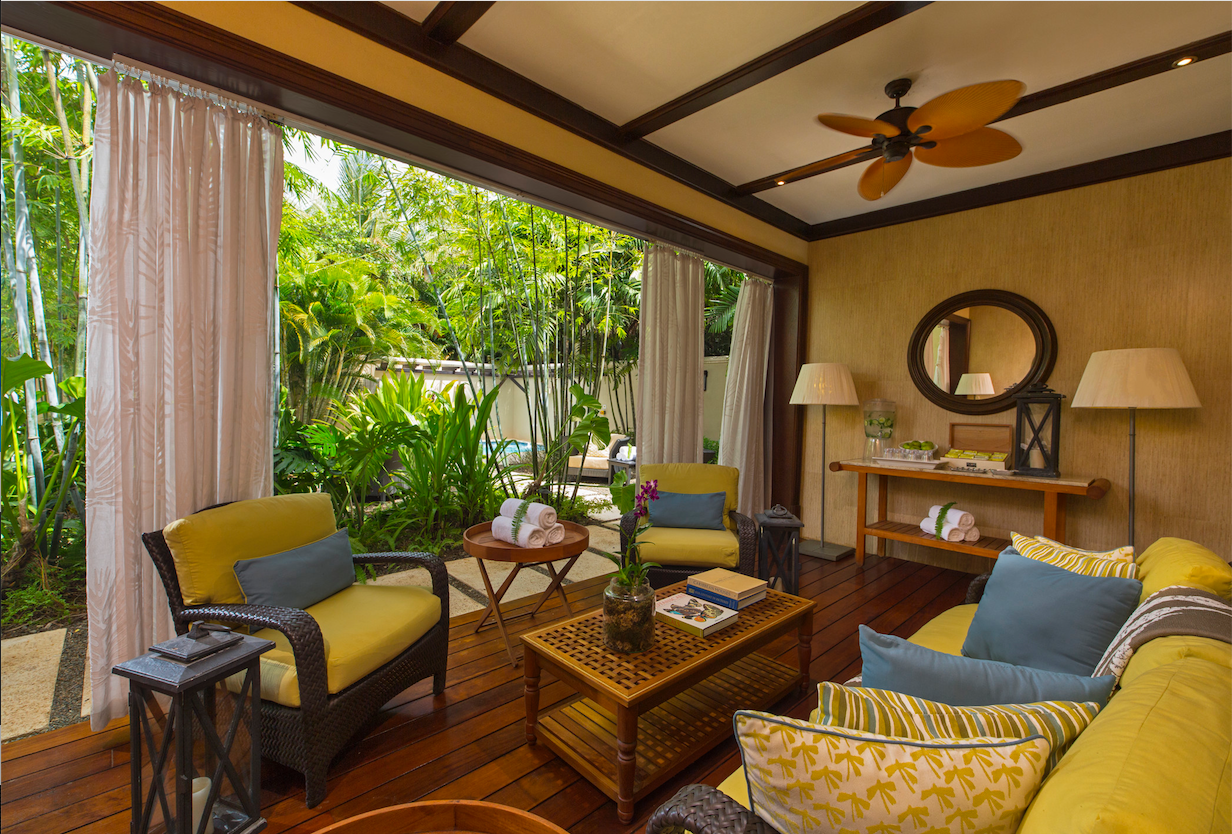 By Kristen Shirley
Remède Spa at The St. Regis Bahía Beach Resort in Puerto Rico is an elegant, tropical sanctuary offering world-class treatments, including some inspired by Puerto Rico's traditions that use local ingredients. Upon entering, you are greeted with a glass of champagne and walked to the outdoor relaxation areas. The separate men's and women's relaxation areas have steam rooms, saunas, outdoor showers, as well as hot and cold plunge pools. The lushly landscaped areas are a serene oasis that beg you to arrive early for your treatment to enjoy the facilities.
Our favorite treatment is a personalized massage in a private beach cabana. Schedule your treatment for sunset and you are in for a transcendental experience. The warm, tropical air and gently changing colors of the sky combine with the rhythmic crashing of the waves against the sand to form a deeply relaxing background for talented massage therapists to soothe aches and pains, and gently (or firmly) work knots out of tight muscles.
Located in the heart of the 483-acre property, the spa has seven massage villas, a fitness room, pilates and yoga studio, as well as outdoor men's and women's relaxation areas. For a truly Elite Traveler experience, stay in the Governor's Suite, one of our Top 100 Suites in the World. Book a late departure for your jet, and after a day spent relaxing on the beach or exploring the area, head to the spa for a final treatment and an hour (or two) in the relaxation areas. Your St. Regis Butler will pack all of your belongings while you relax and freshen up for your flight.
Beachside massages are $360 for a 90-minute treatment. To book an appointment at Remède Spa, call +1 787 809 8019. For more information on The St. Regis Bahía Beach Resort, visit their website.