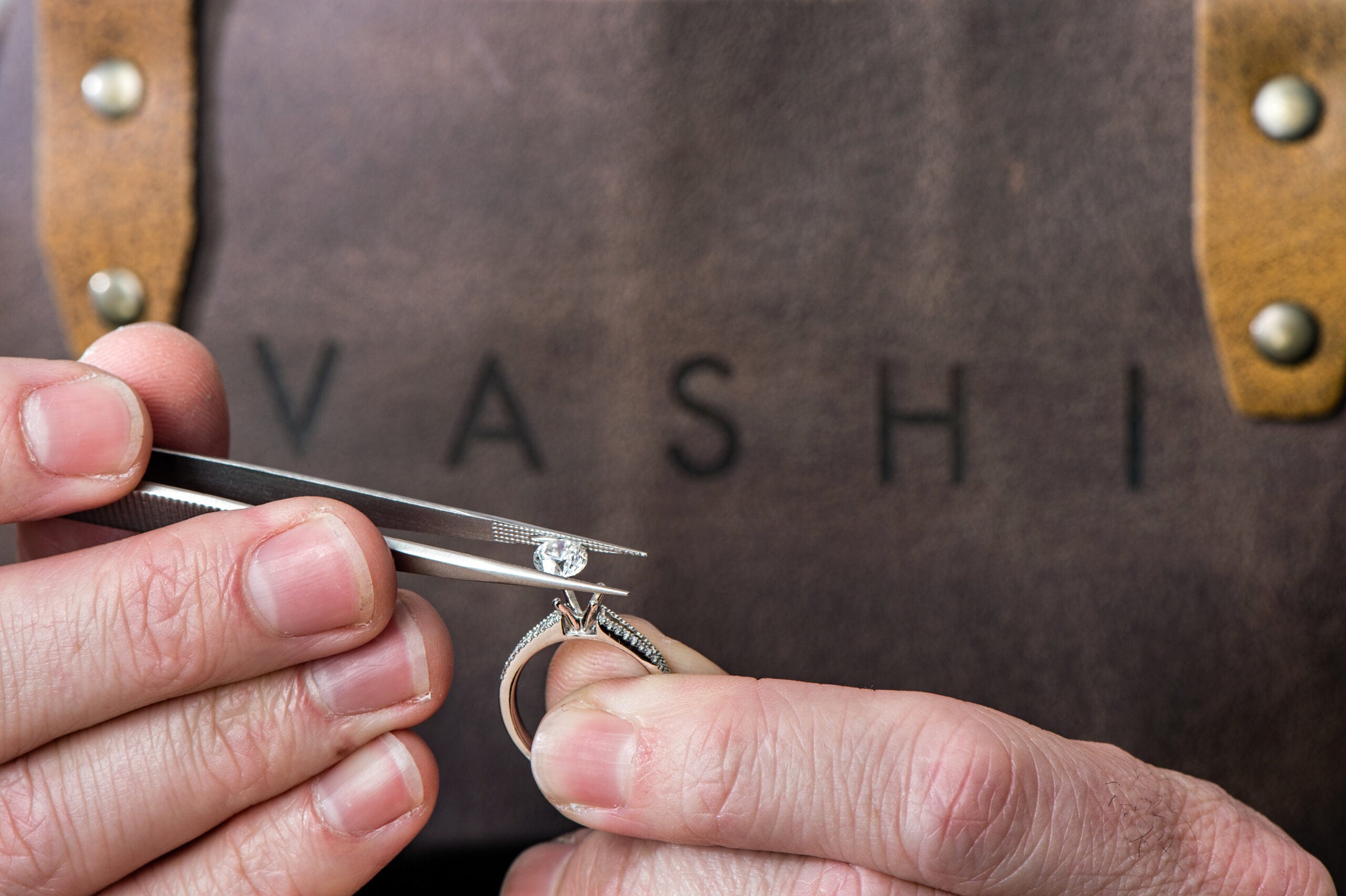 By Lauren Jade Hill
Diamond specialist VASHI led by Spanish entrepreneur Vashi Dominguez is considered one of the diamond industry's leading retailers for offering the world's most extensive selection of customisable diamond jewelry. Now VASHI has taken this idea of custom diamond jewelry to the next level by opening a diamond concept store in London's Piccadilly.
Launched in October 2017, the 1,500 sq ft concept store, which is spread across two floors, sets itself apart by making the customer instrumental in creating their own bespoke diamond jewelry as they're encouraged to get hands-on in a process labelled 'the brave make'.
This process is led by VASHI's 'guardian angels' and the 'alchemists'  – the diamond craftsmen. After deciding on a design and creating a digital mood board, the client has the chance to select the diamonds from a collection of diamonds selected for their brilliance by the founder and CEO Vashi himself.
The process then continues in the VASHI diamond lab. Here you can sit alongside the alchemist working on your piece of diamond jewelry, as they use lasers, chemicals and flames to form the precious metal that encases your diamond, before it's polished and set. Each step of this journey is captured on film for you to take away, with photos compiled in a coffee table book.
Vashi tells us: "By establishing our first concept store, we want to make you the heroes and heroines, the stars of the show, fully immersed in the incredible and hidden world of diamond jewelry, whether for the love of your life or for yourself – the whole experience is about you, not about us."
"We are all about helping you to recreate the sort of raw, intense and pure emotion and overwhelming love that brought tears of joy to your parents' eyes as you proudly presented your first love letter to them, drawn at school – a drawing that was of course treasured for life. 'I love you, I made this for you' will always win over 'I love you, I bought this for you' because you have invested heart and soul into creating your own unique and very intimate symbol of your love."
Find out more about the new VASHI concept store by going over to vashi.com.