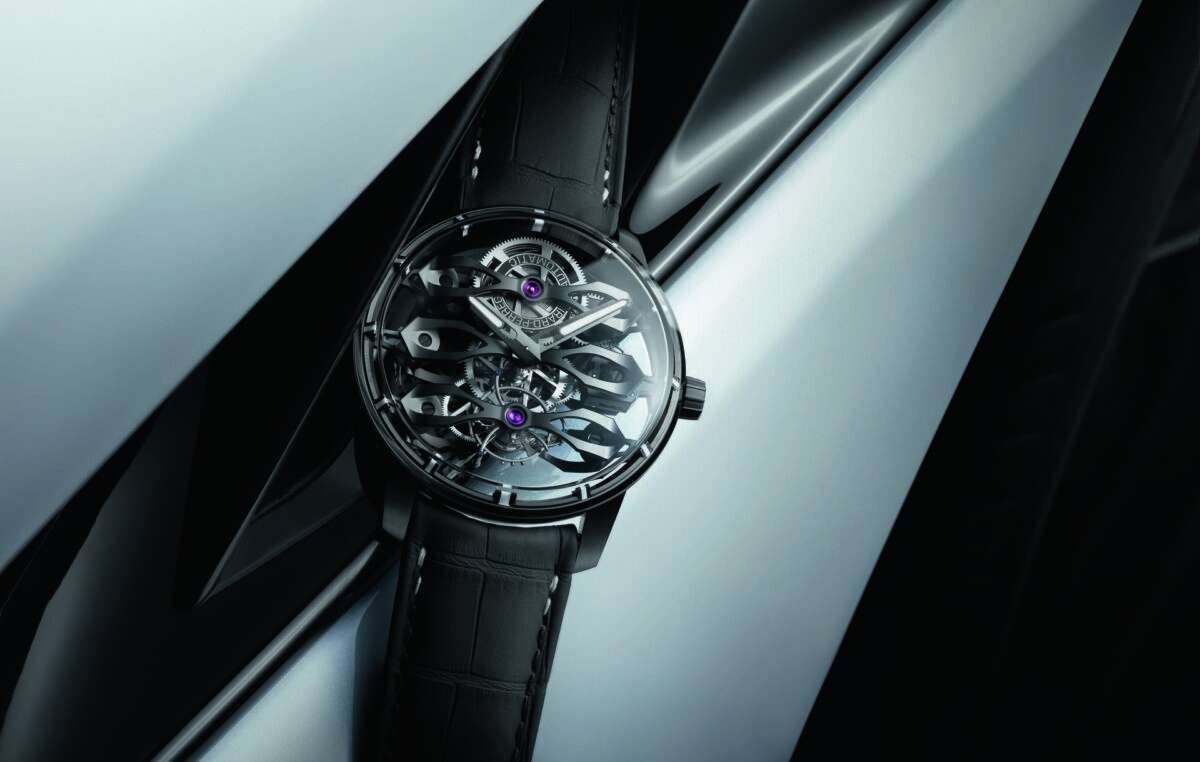 Our insatiable desire to track, and even harness, time leads to an even greater craving for timepieces that distinctively and precisely do the job. This year marks the fifth anniversary of the Elite Traveler Top Watches feature: the journey to track time, or timepieces, on an annual basis. Little could we have known that we would become the leader of this domain in lifestyle magazines.
Over the years, our feature has grown and morphed so that, today, we bring our discerning readers a carefully curated look at some of the finest watches of the year. While many are limited editions, some — unfortunately for watch lovers globally — are one-of-a-kind timepieces that will never be replicated in the exact format seen on our pages.
The Elite Traveler Top Watches this year are from the foremost brands whose collective creativity knows no limits. We have judiciously set forth new criteria when selecting this year's watches to ensure the finest timepieces are showcased. We set a new minimum price of $20,000 in response to readers' requests for a selective collection. We allowed watches that were unveiled only since September 2020, the date of our last Top Watches publication.
Additionally, no watch brand appears more than once — even if one or two might deserve it — in an effort to be as inclusive as possible in this showcase of the most exclusive horological power statements for the wrist. Some of the finest watches in the world are revealed in the ensuing pages, watches that utilize centuries-old crafts and visionary technology and innovation. Bravo to the brands whose watchmakers and craftspeople work tirelessly to bring new meaning to time.
Highlights include
Corum Admiral 45 Openworked Flying Tourbillon
It's a long name, but the newest Corum Admiral 45 Automatic watch owns up. The Admiral collection, a coveted collector's watch geared for the sailing community, goes high-tech and visionary with this new version. The Admiral typically features nautical pennants on its dial in colorful painted beauty. This new version, though, strays from the classic look and materials. For this watch, the brand works with high-tech materials not used for this series before.
Audemars Piguet Black Panther Flying Tourbillon
This year the venerable brand Audemars Piguet threw an unexpected curveball — and it was a home run. The innovative twist in time: the Royal Oak Marvel watch. The original Royal Oak Concept Black Panther, introduced earlier in the year, was a one-of-a-kind that was auctioned during its introduction to raise money for charity. The response was so incredible that Audemars Piguet created a second edition with a slightly different version of the Black Panther (without purple on the suit).
Graff Diamond Jewelry Abstract
Generally, when one conjures images of abstract items, we imagine a little bit of chaos or disorder. But that is definitely not the case with the newest Graff Diamond Jewelry Abstract watch. Inspired by nature, the cascading floral design that surrounds a round center watch consists of multiple rows of neatly tucked marquis- and pear-shaped diamonds, weighing more than 13 carats, that form shimmering petals in a three-dimensional abstract formation.
This article appears in the 26 Aug 2021 issue of the New Statesman, Fall 2021