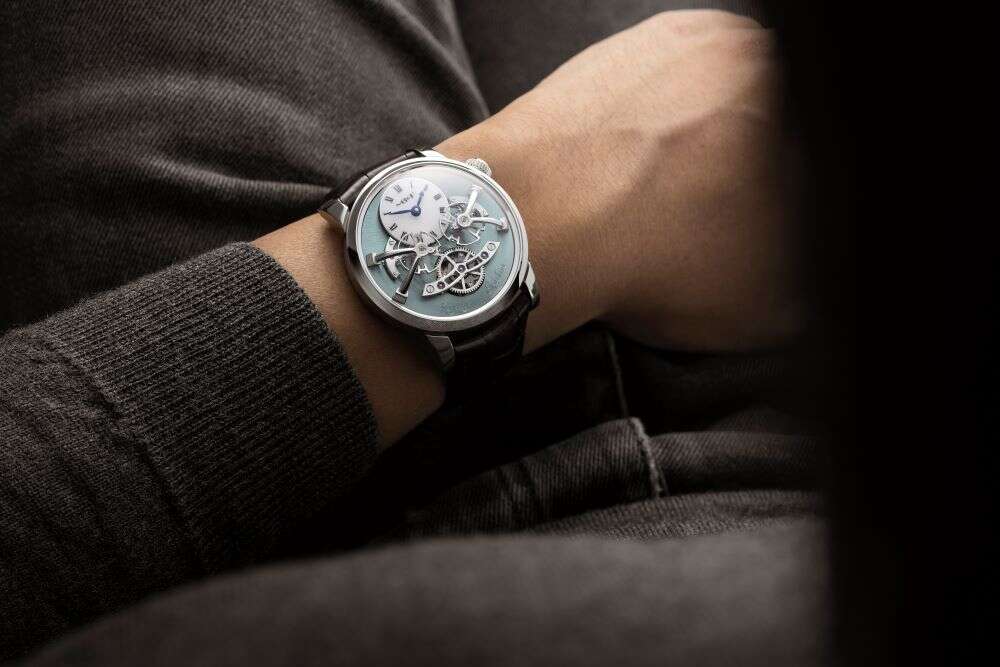 Watch enthusiasts will remember the excitement when MB&F Legacy Machine 2 first launched in 2013, in which the centuries-old traditions of luxury watchmaking were brought into the 21st century. MB&F returns to Legacy Machine 2 with great triumph, reinterpreting the beloved classic once again for a new age, this time, with palladium thrown into the equation.
Exactly a decade on from the first launch of Legacy Machine 2, the addition of a new palladium case is a thrilling showcase of a new aquamarine sunray dial, with subtle tones of pale green, grey and dusty blue. And yet, importantly, the new reiteration remains loyal to the original design that featured the engine encased in a discreet format.
Sapphire crystal is used to create a dome within the watch face, under which the dial of Legacy Machine 2 resides. An exercise in symmetrical brilliance and exquisite simplicity, the watch features a white stretched lacquer sub-dial at 12 o'clock, perfectly balanced by a raised differential at 6 o'clock.
[See also: MB&F's Max Büsser on Surrounding Himself with Good People]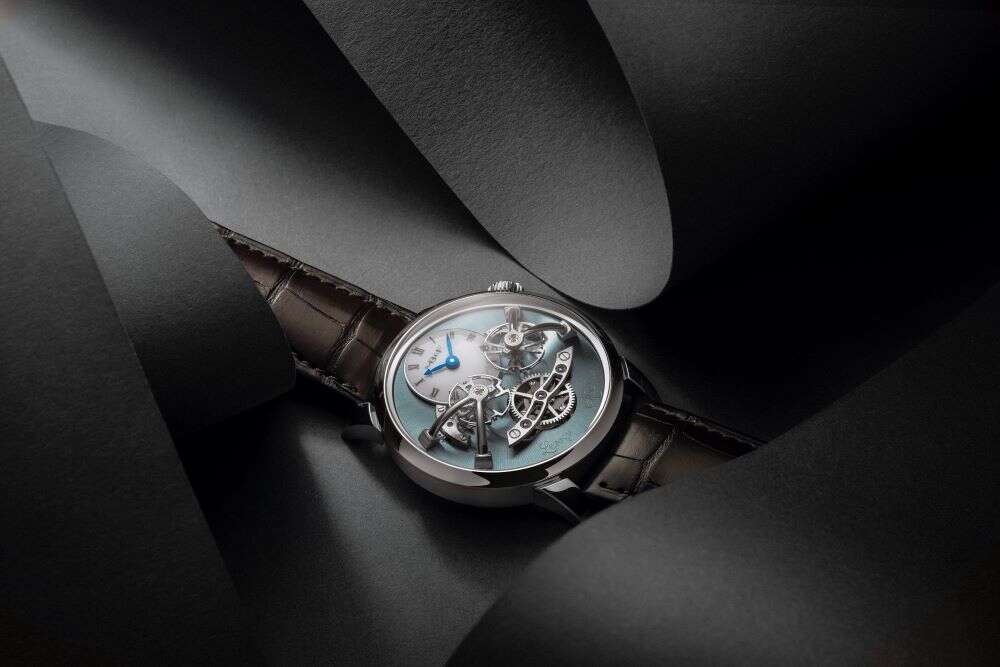 The hour and minute hands are similarly a delicate blue. Outside of the dial, the watch face also features two mirroring flying balances and their escapements, with stud holders pinning the balance springs.
Beyond of the brilliant aesthetic so meticulously executed by MB&F, the real victory of Legacy Machine 2 is the micro-engineering of the watch itself. Developed by award-winning watchmaker Jean-Francois Mojon, a differential is used to connect multiple regulators.
[See also: MB&F Unveils First Chronograph: The LM Sequential EVO]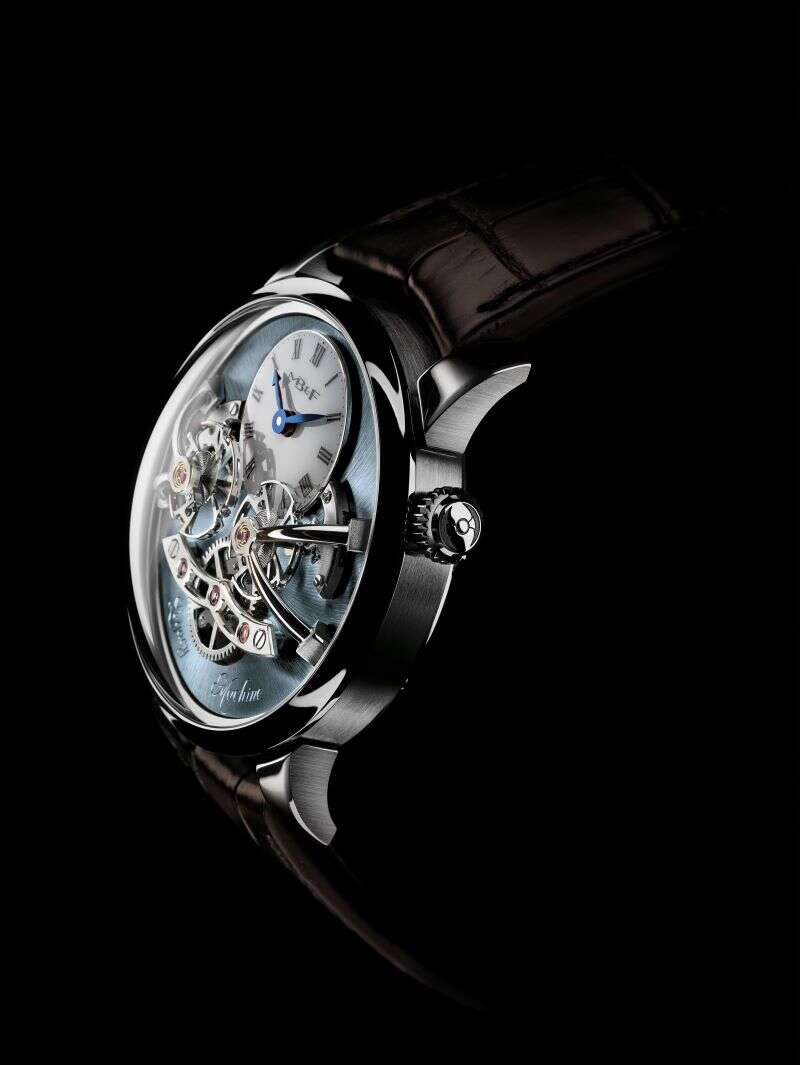 And in a testament to MB&F's pledge to transparency, Mojon – alongside styler overseer Kari Voutilaninen – can be found at the back of the watch, the two names engraved in honor of their contribution.
The new palladium model is just as limited in edition as its predecessors; Legacy Machine 2 was available in only 18 pieces when it first launched in 2013. Today, Legacy Machine 2 in palladium is available in the same quantity.
[See also: Omega Marks 60 Years of James Bond With New Watches]