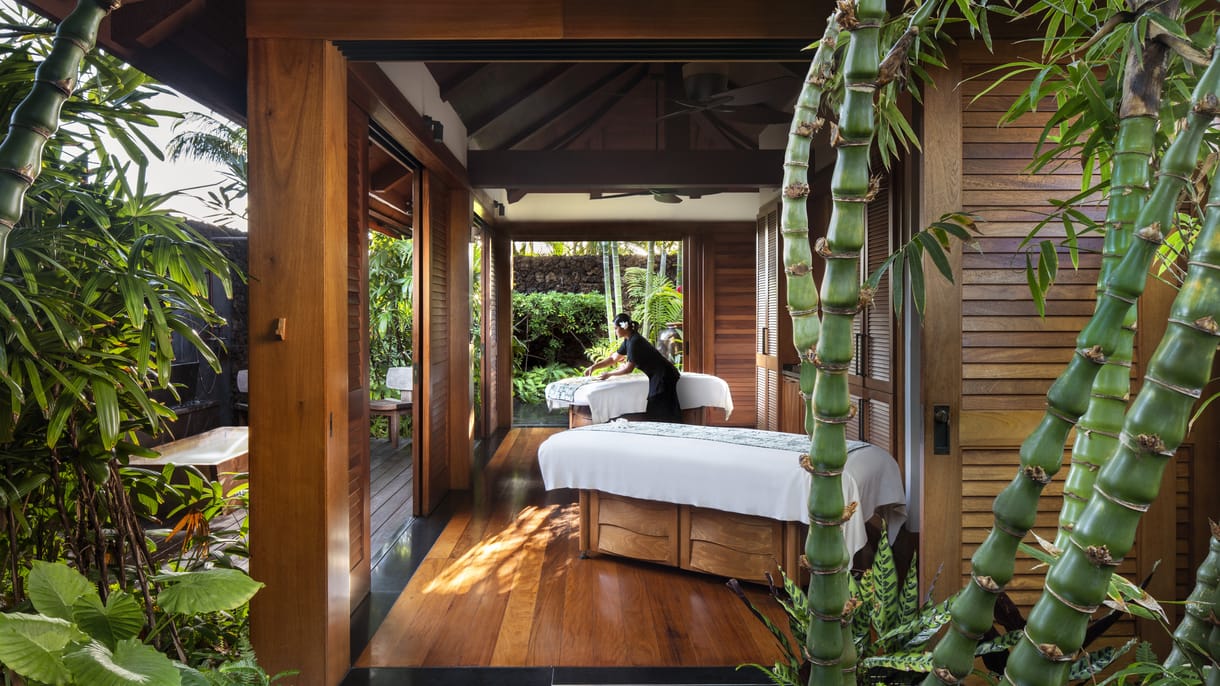 There are dozens of perfect places to relax in Hawaii, but it's difficult to imagine a more tranquil spot than Hualalai Spa at Four Seasons Resort Hualalai. A lush, tropical oasis sprawls over the grounds, offering traditional and wellness-oriented therapies and treatments in intimate outdoor spa hales (traditional wooden structures). Be sure to arrive early to allow yourself time to leisurely enjoy the amenities, including a meditative water walk in the Waiea garden (waiea means water of life). A gentle current flows over smooth rocks, and as you walk across them, you're invited to leave your troubles and worries behind, and emerge refreshed and relaxed. Afterwards, lie on a chair underneath the trees and listen to the sounds of the wind rustling through the leaves while you wait for your therapist.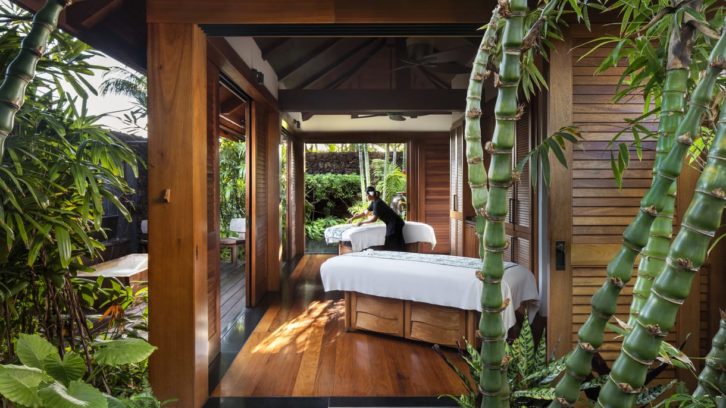 Our favorite treatment is the Linohau Treatment, which combines the Hulali body scrub with a Waiwali facial and a luxurious massage. Your therapist will greet you at the Waiea garden and take you to the apothecary, where you will design personalized products using indigenous ingredients. If you find the selection overwhelming, they can help guide you through some of their most popular combinations, choosing ingredients to combat whatever ails you. After the 120-minute treatment, you'll walk back to the garden in a blissful daze, ready for even more down time.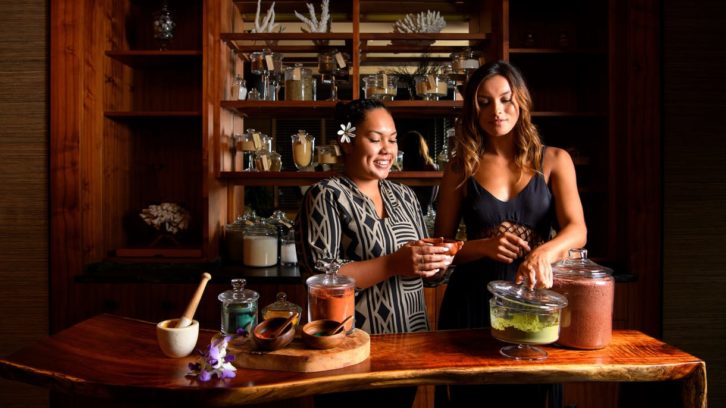 The spa is reserved for hotel guests, so why not check into the incredible Makaloa Villa to fully enjoy your experience. The three-bedroom villa overlooks a nature preserve, Waiakauhi Pond, offering seclusion and privacy that can be difficult to come by. It has a beautiful outdoor area for you to continue your relaxation, replacing the sounds of leaves with the distant crashing of ocean waves.
For more information, visit fourseasons.com