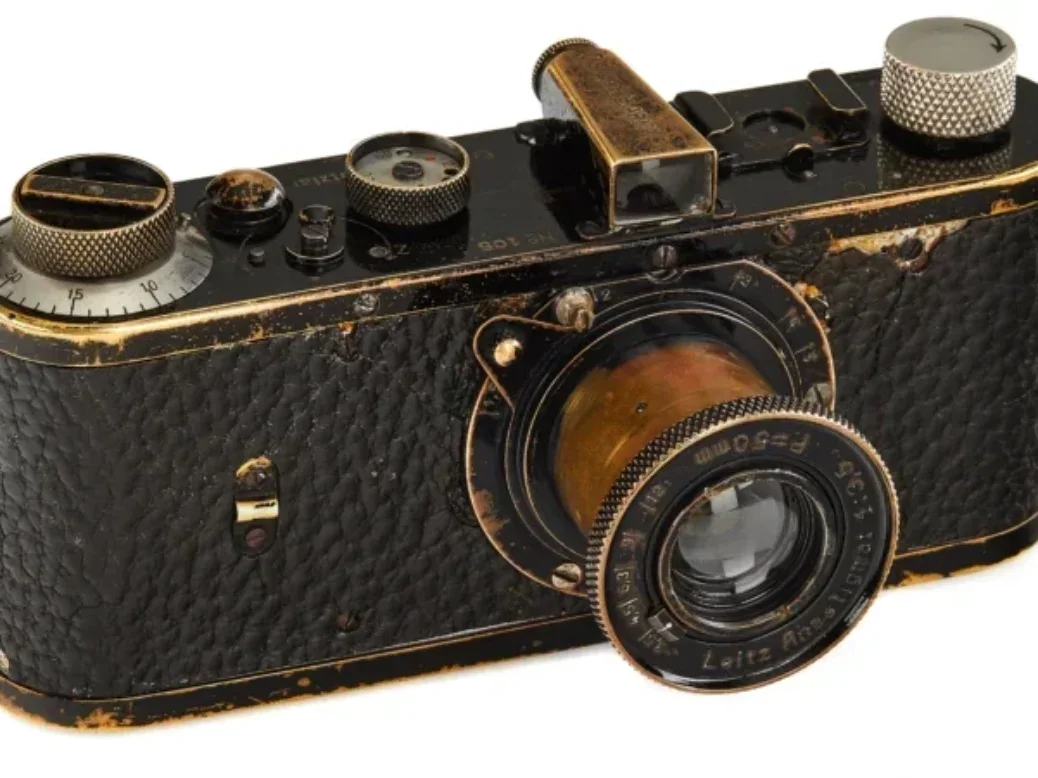 Test Test
Leica, a brand that dominates the luxury camera market has once again broken the world record for the most expensive camera ever sold at auction. The prototype Leica 0-series no.105 sold for a staggering $15m at the Leitz Photographica Auction on June 11.
A landmark moment in the history of modern photography, the 0-series was developed and produced by Ernst Leitz in 1923 and 1924 before his first cameras became available at the Leipzig Spring Fair in 1925.
The previous record holder another 0-series, this time no.122, sold for $2.95m in 2018, just besting a further 0-series which sold for $2.8m in 2012. Holding the top three spots for the most valuable camera ever firmly positions the 0-series as the pinnacle of the vintage camera world.
The 0-series is so renowned for several reasons. Not only is it the first Leica prototype — a brand that would become one of the most iconic in photography — but also one of the first 35mm cameras, a format that would dominate the rest of the 20th century.
The model which sold at auction, no.105 was once the personal camera of Oskar Barnack, the original inventor of the 35mm format. Barnack's name can be found engraved on the camera's viewfinder. It is likely Barnack's story, combined with the proof of provenance the engraving brings, is what caused no.105's auction price to soar past its original high estimate of $3.22m and become the most expensive camera in the world.
The Leitz Photographica Auction is the world's largest and most renowned vintage camera auction. Held twice a year in Wetzlar, Germany by Leica Camera Classics ­— a subsidiary of Leica Camera AG. This particular auction celebrated the 20th anniversary of the auction house and the 40th ever auction. The almost 100-year-old, Leica 0-series no.105 was brought to auction to commemorate the anniversary.
Alexander Sedlak, managing director of Leica Camera Classics said: "It was a special pleasure for us to be able to auction Oskar Barnack's personal camera, a prototype of the camera generation that laid the foundation for modern photography in the mid-1920s, as part of our anniversary auction."
The 0-series no.105 continues the trend that has seen the price of vintage cameras skyrocket in recent years as interest in particular objects that open a window into the past continues to grow. Beating the previous record by over $12m , it is likely that the no.105 will hold the top spot for some time.
Leica reigns supreme with the most expensive camera. The only camera guaranteed to beat it would be the Hasselblad used by Neil Armstrong and Buzz Aldrin to photograph the moon landing. As it's still located on the lunar surface, we may have to wait some time for it to come to auction.