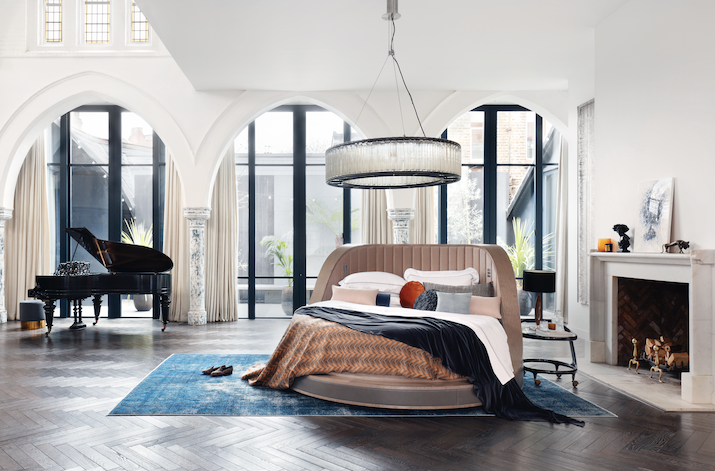 Savoir has been creating the crème de la crème of beds since 1905. It uses the finest materials, and expert craftsmen construct many of the bed's components by hand using time-honored techniques, such as the eight-way hand-cording of the springs and hand-slipping of the mattress.
The firm's latest design marries the old and the new: A contemporary circular frame sits on a discreet turntable that allows the bed to rotate 360 degrees. If you're enjoying a lazy morning in bed, you can use the associated app to gently turn and face your windows and watch the world go by.
The Savoir Three Sixty bed also has custom-made reading lights and built-in USB outlets. It takes over 300 hours to make, and the end result is not only an impressive feat of technology, but it also looks quite stylish.
It features luxurious materials like butter-soft leather and Italian Dedar 100% cotton velvet, as well as a custom-made HKy topper made from the rare natural fibers of an indigenous species of Yak from the Khangai region of Mongolia.
From $326,000, savoirbeds.com