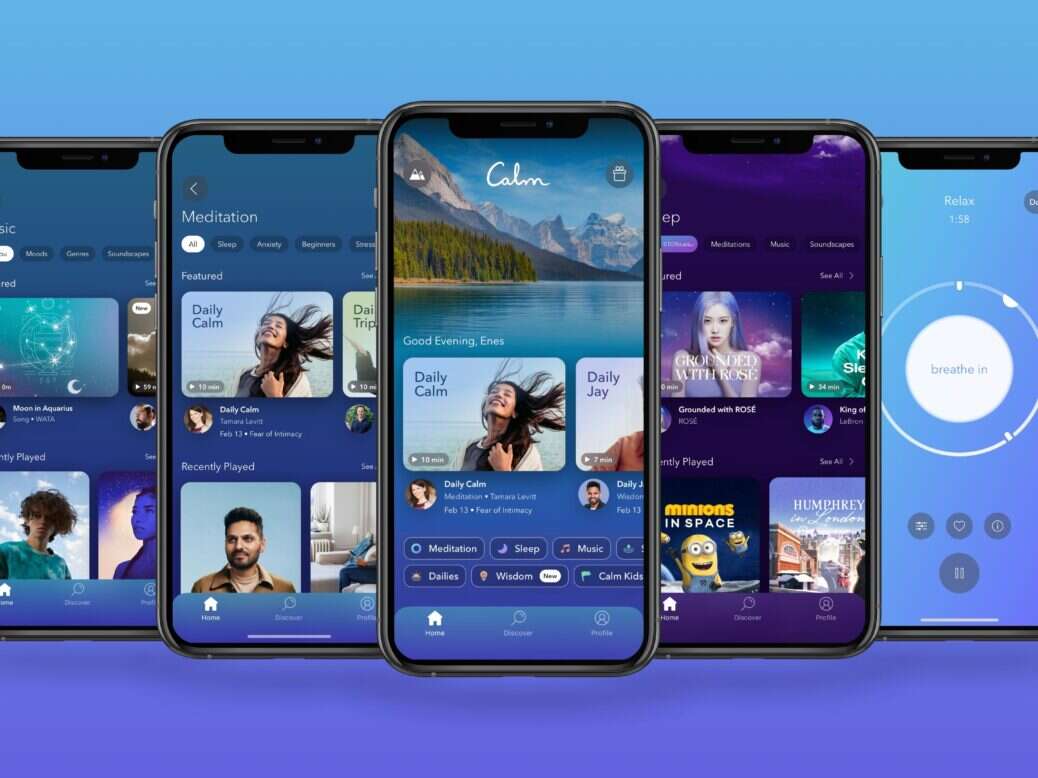 The best apps on the market right now have the power to improve our well-being, alleviate our stress and have the capability of improving our lives. Some big, bold statements. But the truth is, if you really look hard you will find little tech bots that help you get a better night's sleep, top your fitness goals, and find focus and tranquility.
Calm
Who's it for?
Stressed out-city types that need a dose of major chill injected into their lives. Calm is a free app (with add-ons) geared towards people who are looking to give meditation a try for the first time. It offers short and guided meditation sessions that start from three minutes to a max of 30 minutes. Expect sessions focusing on anxiety reduction, stress management and cultivating a very positive attitude. There's also an option for unguided meditation sessions with a timer and more than 30 soothing nature sounds.
SoCo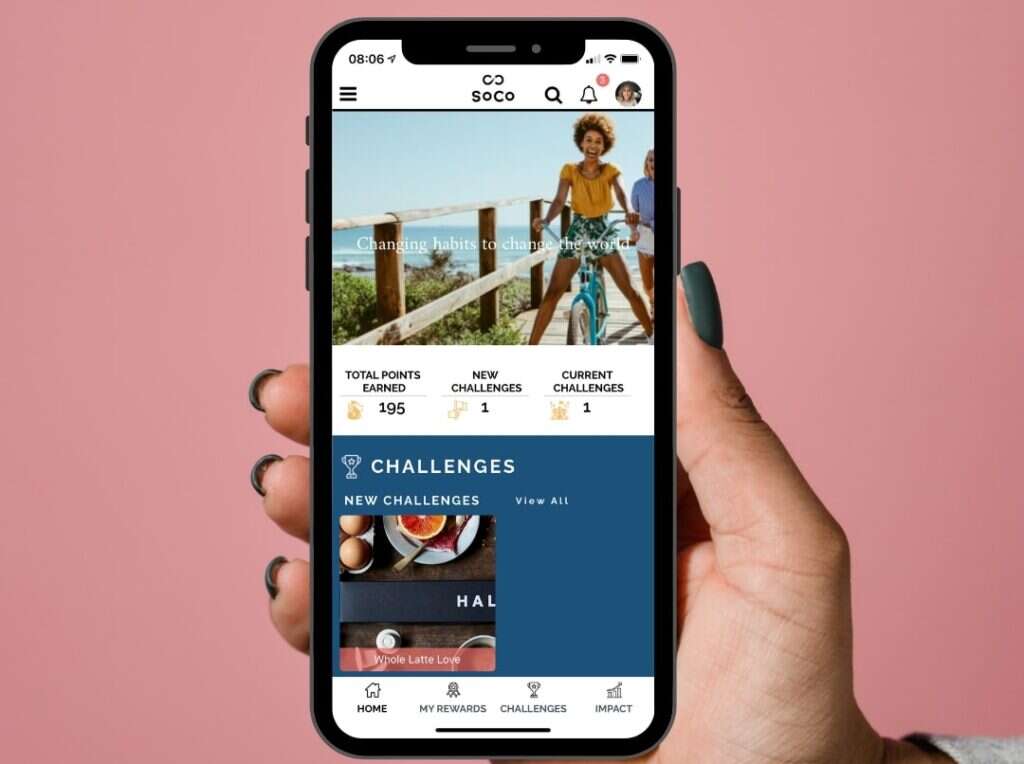 Who's it for?
People who really want to make a positive impact on the world. SoCo is a new breed of app which is all about positive behavior change. It works by setting simple, everyday challenges that unlock feel-good rewards to help encourage a more socially conscious way of living. Set up by founder Tamryn Stowell, SoCo partners with brands that are promoting a sustainable and healthy lifestyle. The overall mantra is to be positive and progressive, and to promote brands whose business models have an ethical stance at their cores.
Forest by Seekrtech
Who's it for?
People who are looking for a fun and unique approach to time management. Forest is a premium app that motivates you to stay focused by starting every work session with a planted seed in your very own virtual forest. The gist is you have to stay in the app to watch the tree grow over the time period that you work, so you don't waste any time procrastinating. If you leave the app, you risk killing the tree and lose all your time and precious coins. The more you use the app to be productive (and thus grow more virtual trees), the more coins you earn. You then spend coins through the app as donations to help plant real trees in the developing world.
Happy
Who's it for?
People who are having a rough time mentally and need an escape via app therapy. Anything that puts mental health at the forefront is so worthy of the download button, especially during a global pandemic that really tested (well, is still testing) our limits. Happy is a mental health community app that changes the way people connect with one another about feeling depressed or anxious. It's all anonymous, and you can chat with like-minded folks who are going through the same experiences as you, without feeling judged or pressured. The comfort comes from the fact that the app helps you understand that, no matter how traumatic, sad or difficult life can get sometimes, you are not alone.
Sidekick
Who's it for?
Those who want to explore a wide range of mental health exercises through one app — with no paywall. Sidekick is a nonprofit with a goal — to create an all-encompassing app that ticks every box (eliminating the need to download several apps) that will always be free with no signups, meaning that user data will always be completely private.
Co-creator Matthew Halstead describes Sidekick as a "mental health safety net," providing 24/7 access that can help users get through difficult times when other options are not available, for example, to record thoughts in-between therapist appointments and create better habits. Sidekick has a wealth of exercises, tools and tips from journaling, cognitive behavioral therapy, thought reframing, sophrology and meditation. With so many options, it gives users an opportunity for trial and error; discovering what works best for them and creating their own strategy to manage mental health with a toolkit of preferred exercises. Or, opt for a seven-day structured program to set good habits in motion.
[See also: Twenty for 20: Iconic Spas of the 21st Century]
The Elite Traveler Holiday Gift Guide launches on November 2 with over 100 ideas across 10 categories. Visit the Elite Traveler Holiday Gift Guide here.