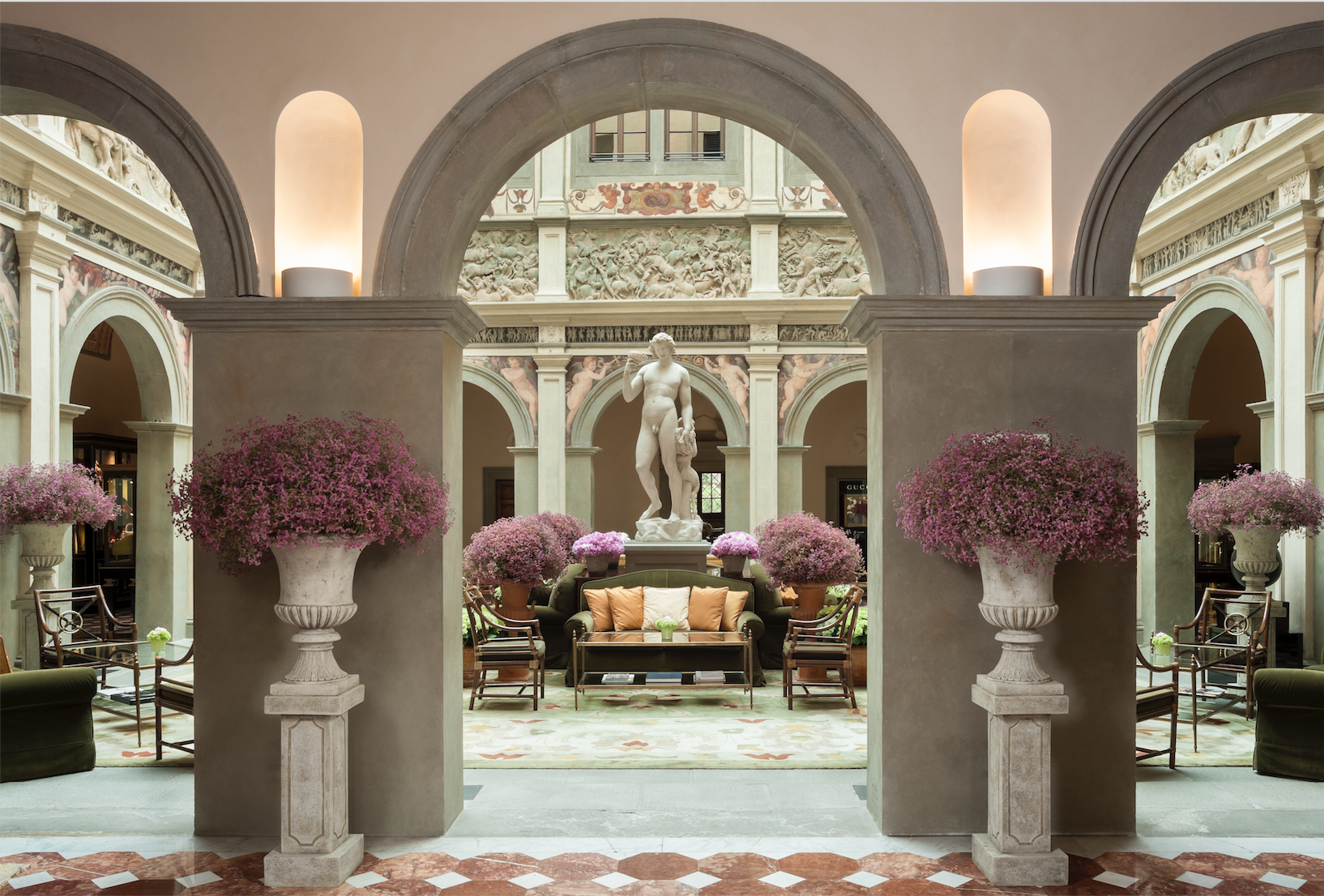 The most sublime hotel in Florence, Four Seasons Hotel Firenze is comprised of the 15th-century Palazzo Della Gherardesca (where you'll find the main hotel with 79 rooms and suites) and a former 16th-century convent (slightly smaller with 37 rooms and suites). Both are set among 11 acres of luxuriant, private gardens, where you'll discover sculptures and artwork, as well as the Michelin-starred Il Palagio and Al Fresco restaurants.
Fans of Renaissance art and architecture will delight in the details: antiques, original frescoes and works of art, silk wallpaper, grand domed archways and historic architecture.
Top suite: Royal Suite Della Gherardesca from $18,000 per night
Farm to table: Take advantage of your close proximity to Tuscany with a day at Fattoria San Michele to learn how the best Italian produce is grown — there are 135 acres of vineyards and 98 acres of olive groves.
Contact: Patrizio Cipollini, general manager, +1 800 819 5053, fourseasons.com