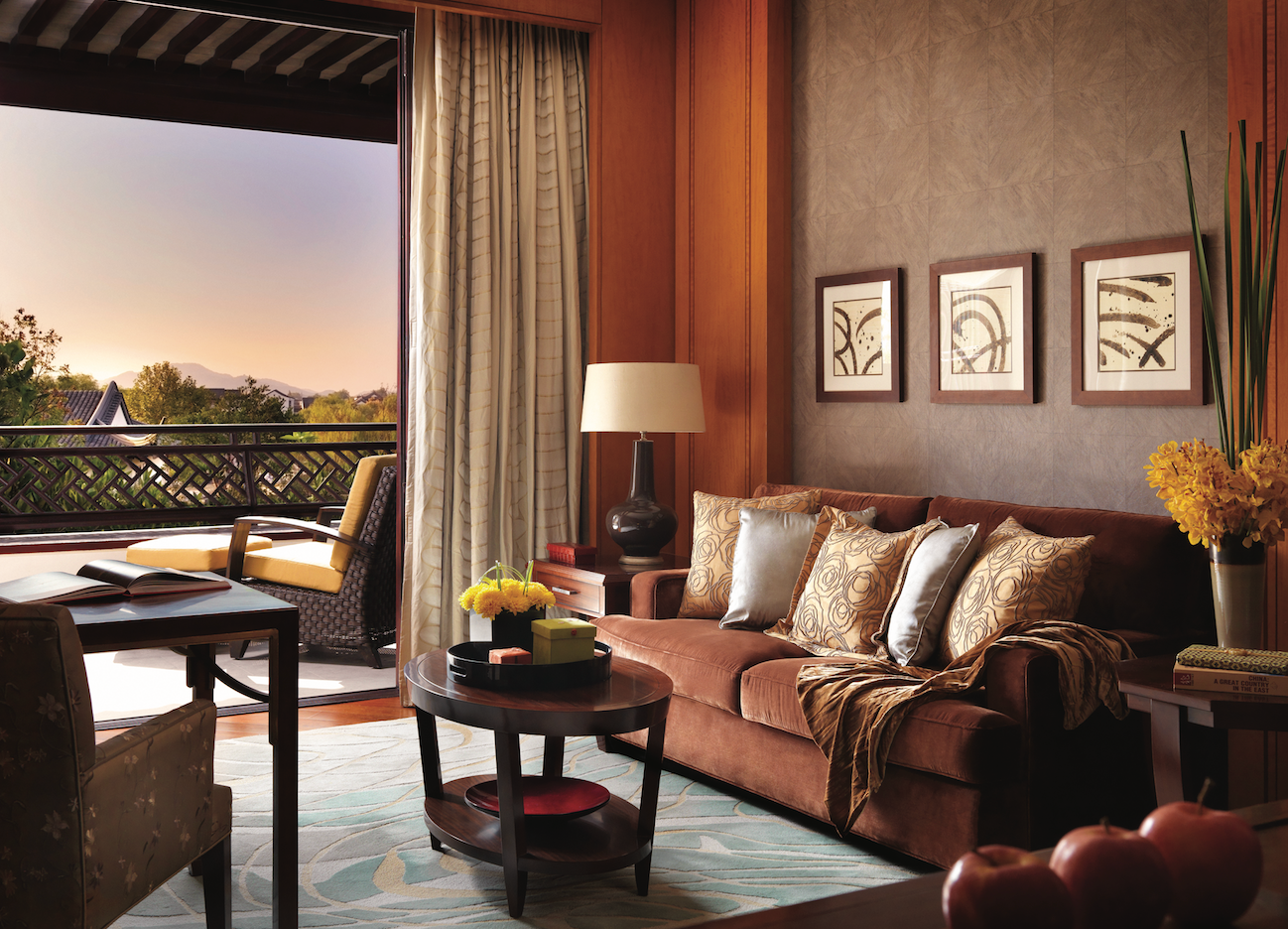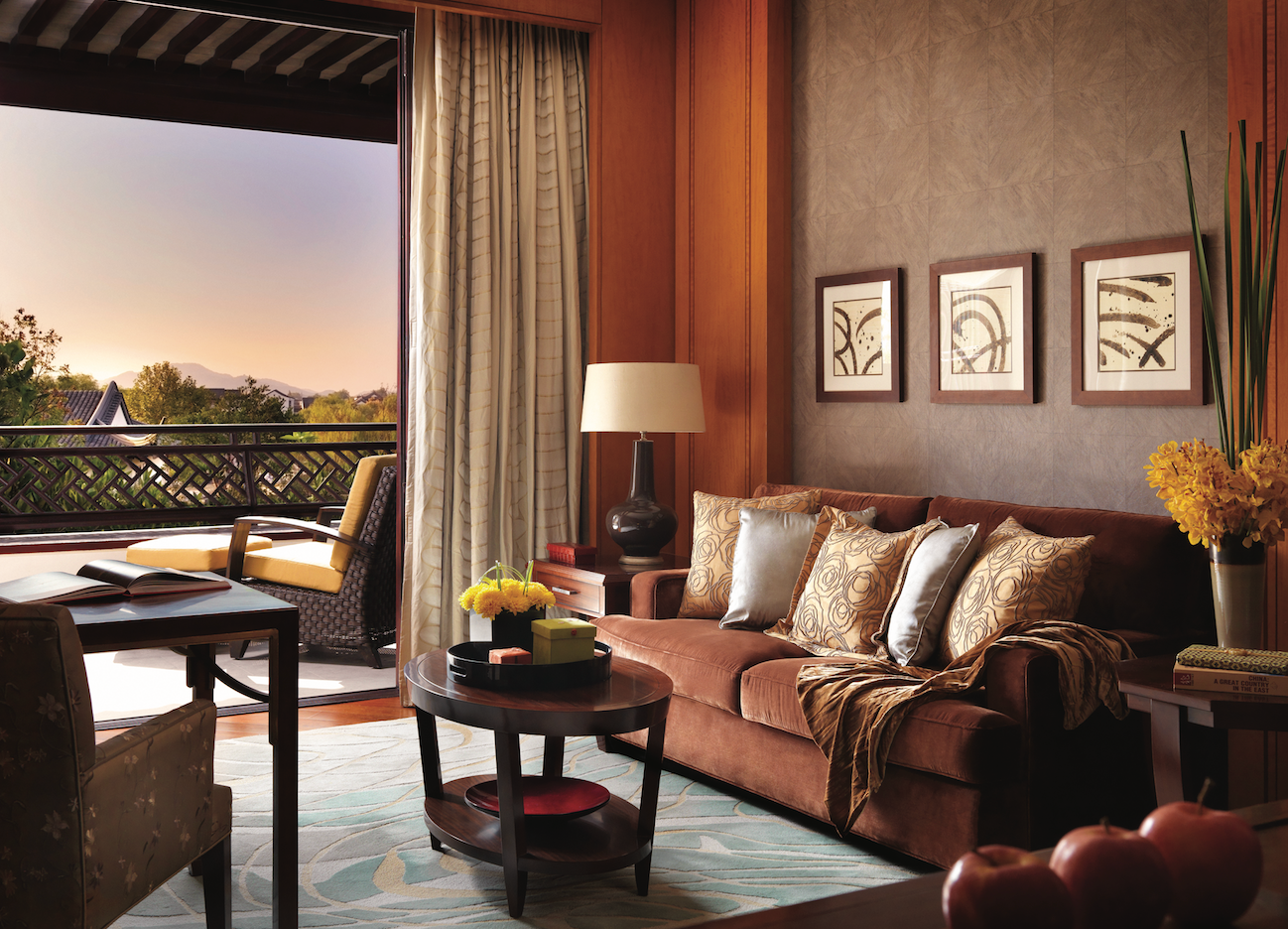 Given its pagoda-style design, you'd almost think this hotel was another of Hangzhou's ancient sites; the property sits amid the temples and gardens of the city's historic West Lake district. Look closer and you'll see traditional influences interpreted through immaculate modern design.
In Jin Sha restaurant, which serves local as well as Cantonese and Shanghainese cuisine, Chinese elements such as lanterns are incorporated into a sleek red and dark-wood design.
Sample the braised pork with abalone in sweet soy sauce. Soak up the serenity of the hotel's manicured gardens — willow trees, bamboo forest and greenery enclose the peaceful grounds from the rest of the city — on the lagoon-side terrace of your sumptuously furnished suite. Try treatments inspired by 18th-century Emperor Qianlong in a spa made to look like a Chinese palace.
Top suite: The Lotus Suite from $1,365 per night
Signature spa treatment: Request the Dragon-Well Tea and Jade Spring Ritual, which includes exfoliation, a wrap, aroma massage, and soothing bath infused with 60,000 tea leaves.
Contact: Cecilia Xu, assistant director of public relations, cecilia.xu@fourseasons.com, +86 571 811 351 111, fourseasons.com