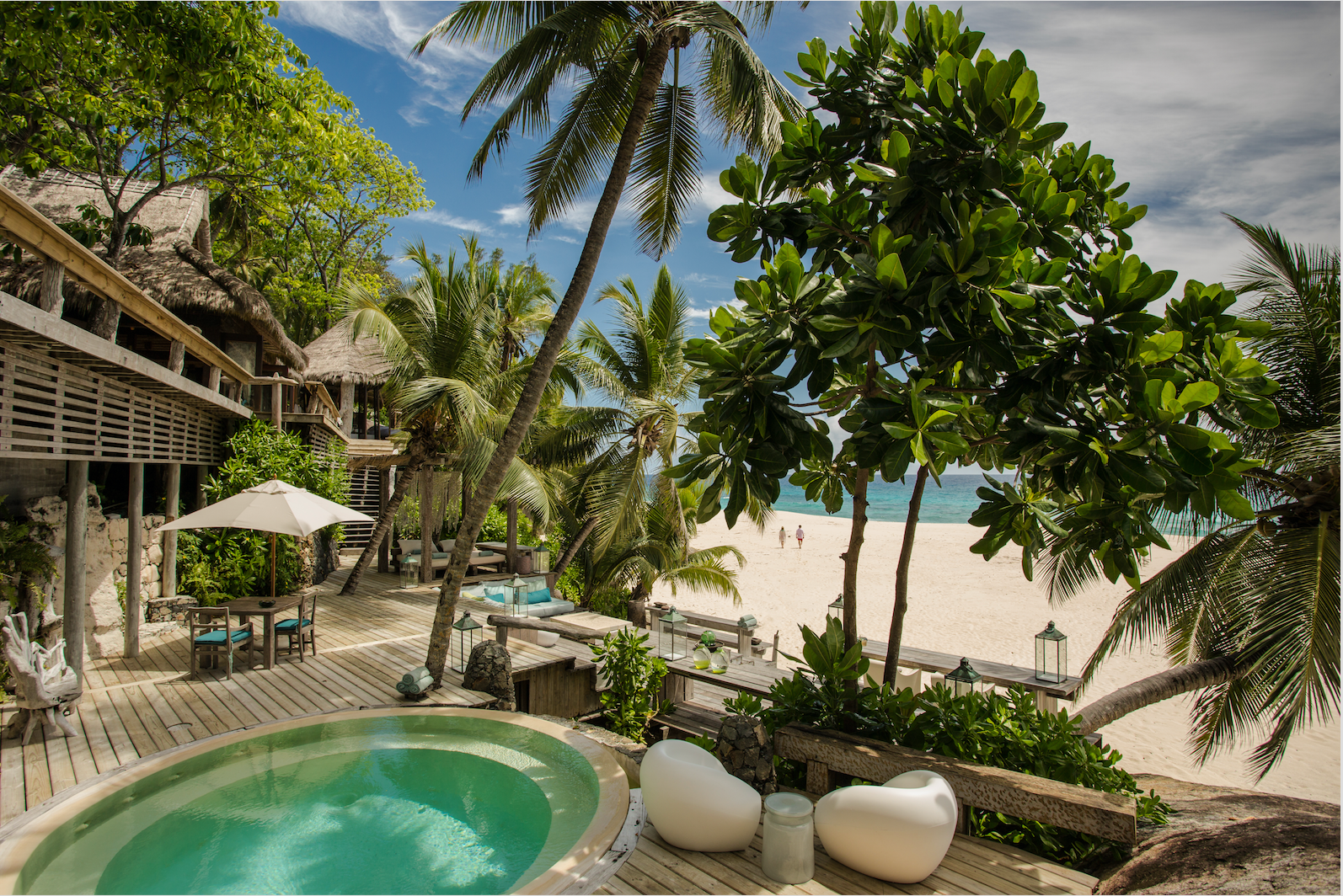 When you arrive at North Island, it's easy to see why the Seychelles have been called the Garden of Eden throughout history. Tropical forests tumble down granite peaks, lush foliage backs powdery white-sand shores and you're surrounded by the vivid turquoise waters of the Indian Ocean. The pristine environment of this island is the result of the decades-long conservation project, Noah's Ark.
The resort now shares its small patch of land with Aldabra giant tortoises, nesting turtles and countless endemic birds. Great efforts are made to ensure optimum sustainability, and natural materials feature throughout. While staying in one of the 11 villas tucked into East Beach's tropical vegetation, let staff pamper you with starlit beach dinners, a 'barefoot ritual' in the oceanfront spa and a mesmerizing sunset cruise.
Top suite: Villa North Island from $13,935 per night
Peaking: Join a guide on a short hike up the granite peak. When you reach the top, you'll be rewarded with the island's best outlook.
Contact: Jonathan Lithgow, general manager, reservations@north-island.com, north-island.com