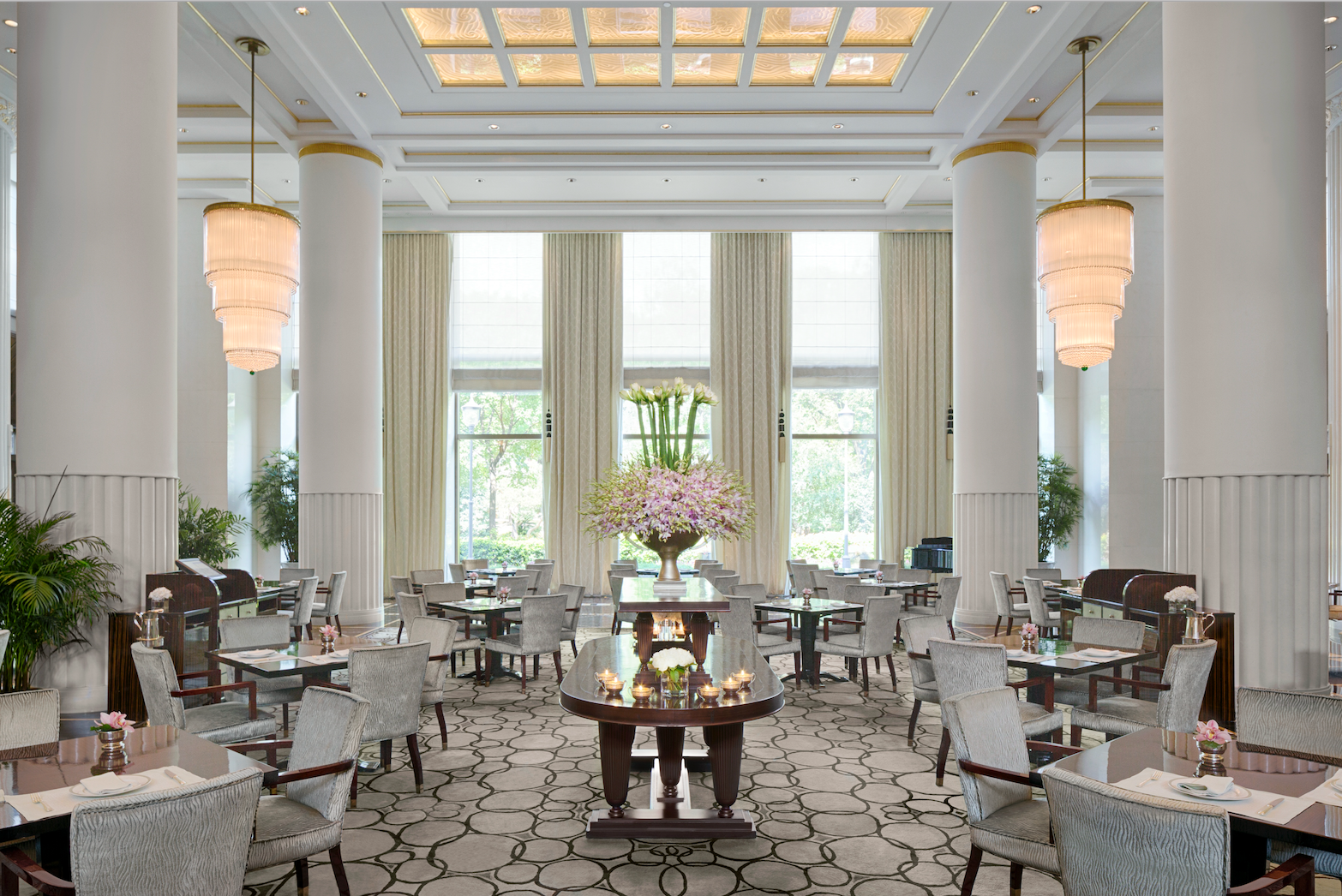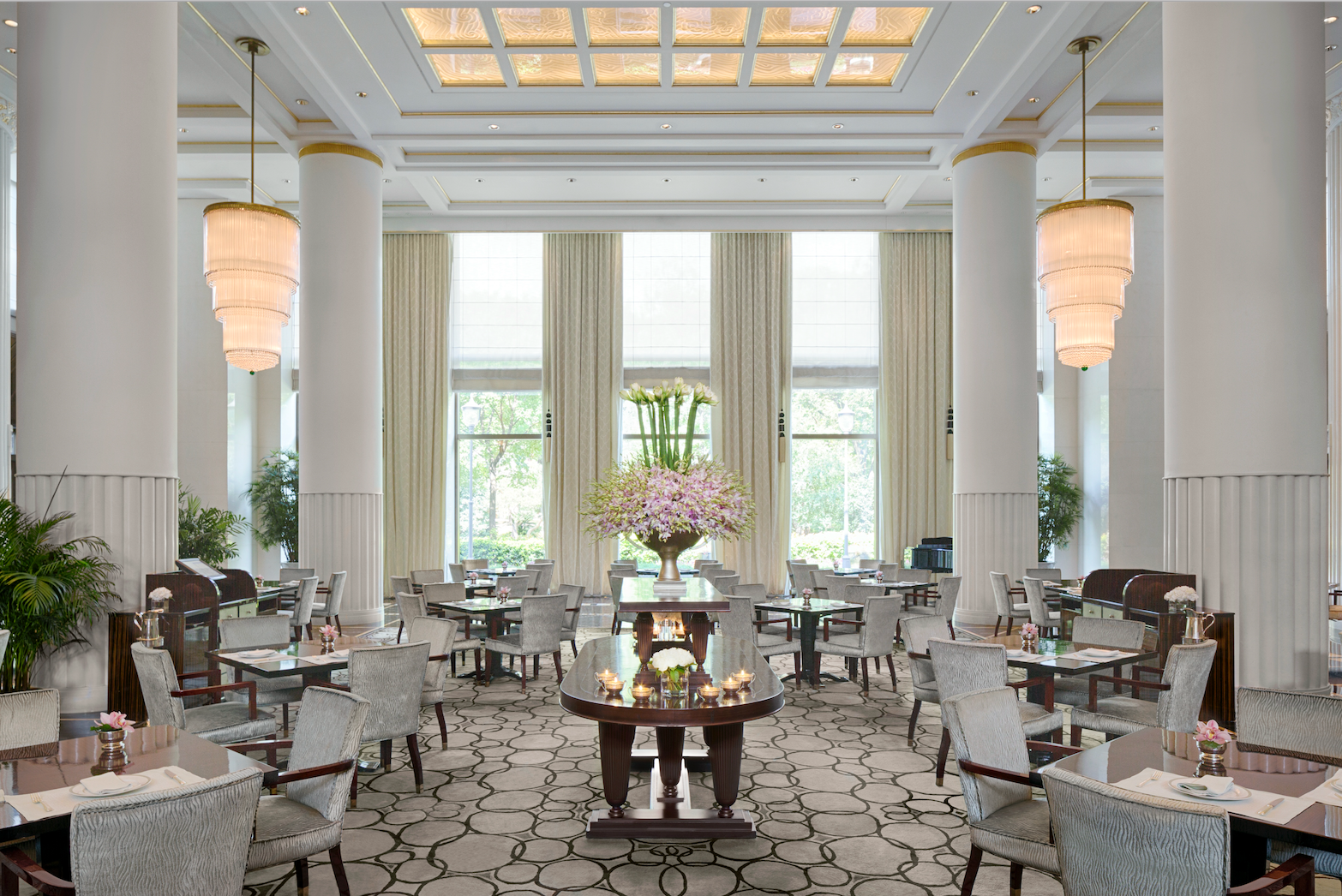 When it opened in 2009, Peninsula Shanghai occupied the only structure built on Shanghai's historic waterfront, The Bund, in over 60 years. The view from this iconic riverfront spot is most captivating from the rooftop bar, Sir Elly's Terrace, but it's the two-Michelin-starred Cantonese restaurant Yi Long Court that impresses most.
Sir Elly's Restaurant joined this celebrated dining spot in Michelin status when it won its first star in 2018. Head to The Lobby for afternoon tea and live jazz, and take your pick from the classic cocktails in the glamorous 1920s bar, Salon de Ning.
You can make up for the inevitable indulgence in the excellent Peninsula Spa — go for the toxin-eliminating Oriental Thermal Infusion or an energy-stimulating Bamboo Harmonsier.
Top suite: The Peninsula Suite from $21,000 per night
Behind the scenes: Sign up for one of The Peninsula Academy classes, activities or tours. If you're passionate about fashion, meet Chinese designer Lu Kun for a tour of his studio.
Contact: Gracie Shen, director of sales, gracieshen@peninsula.com, +86 212 327 6603, peninsula.com