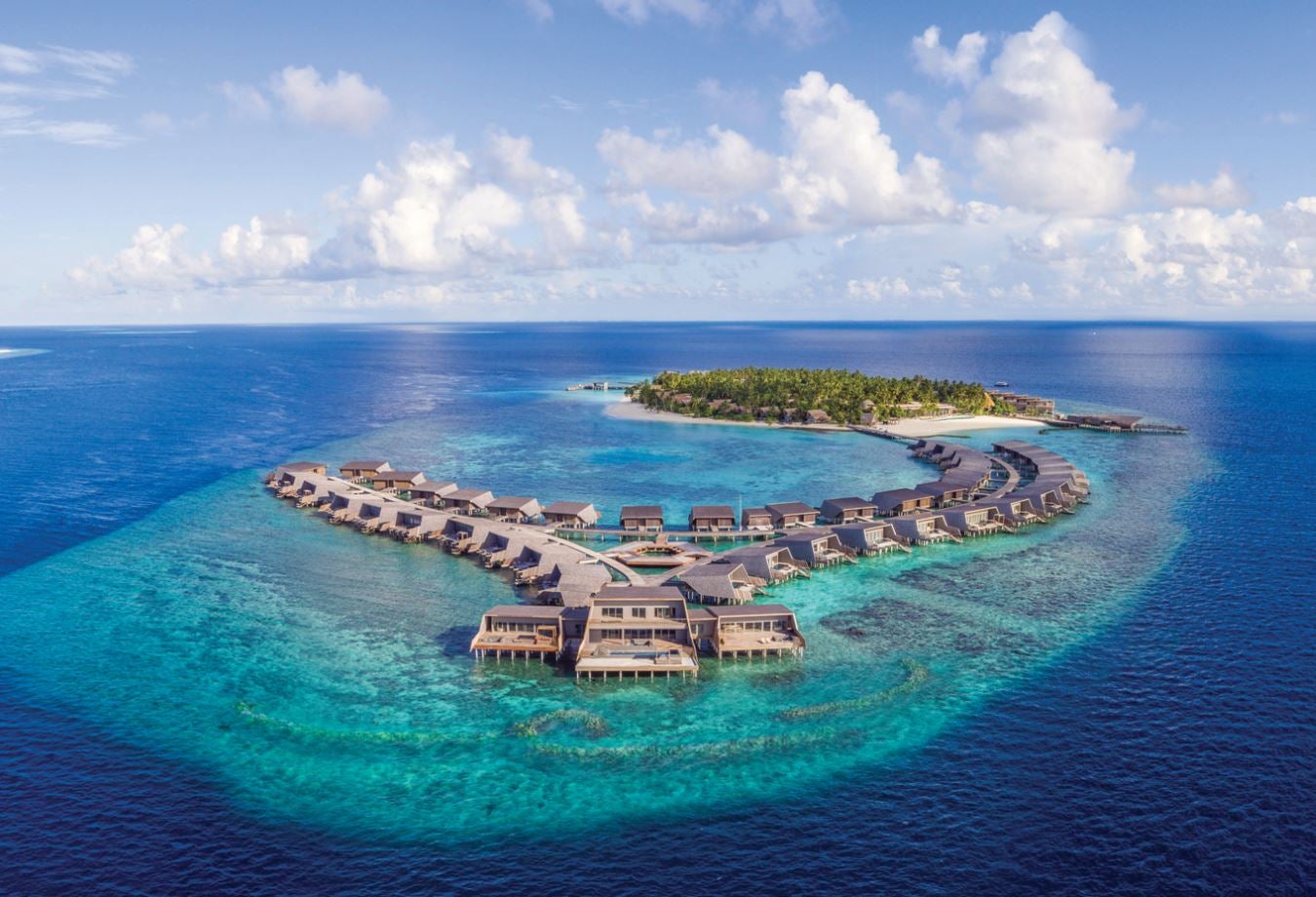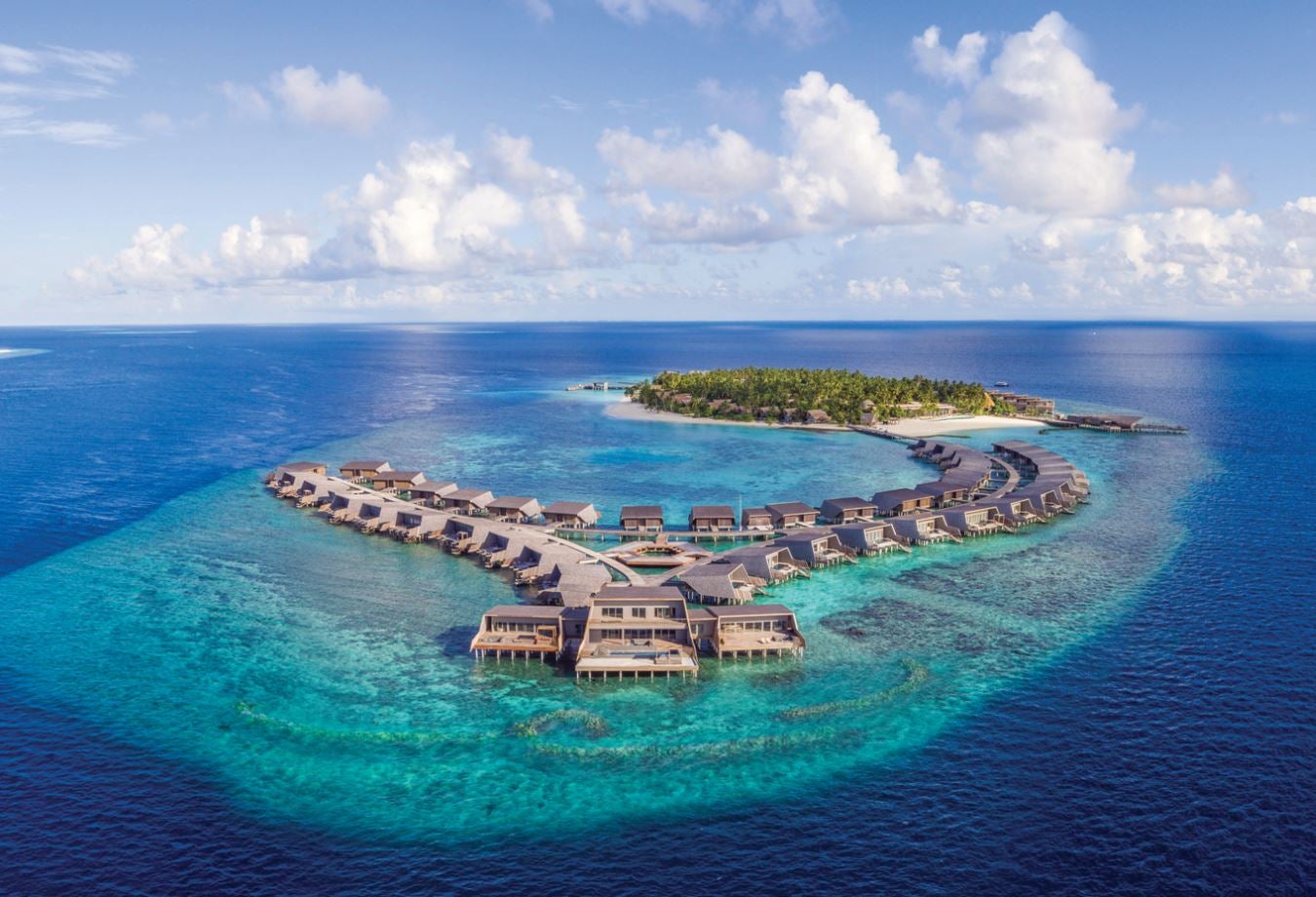 The first thing you'll notice at Vommuli is the resort's striking architectural design, from the curved whale-shark–shaped exterior of the Whale Bar, to the dhoni-inspired beachfront villas and the overwater Iridium Spa, which mimics the shape of a lobster.
The John Jacob Astor Estate, which is named after the founder, is the Maldives' largest overwater villa with multiple pools, a cinema room and spa suite for each of the three bedrooms.
The resort takes pride in offering an epicurean experience, too. Try the five-course degustation menu paired with vintage wines at gastronomic Decanter restaurant.
Top suite: John Jacob Astor Estate from $26,220 per night
One of a kind: Visit nearby islands Rinbudhoo and Hulhudheli to see the silver and gold jewelry that's made according to centuries-old Maldivian tradition.
Contact: Sage Livingstone, marketing and communications manager, sage.livingstone2@stregishotels.com, +960 676 6327, stregismaldives.com