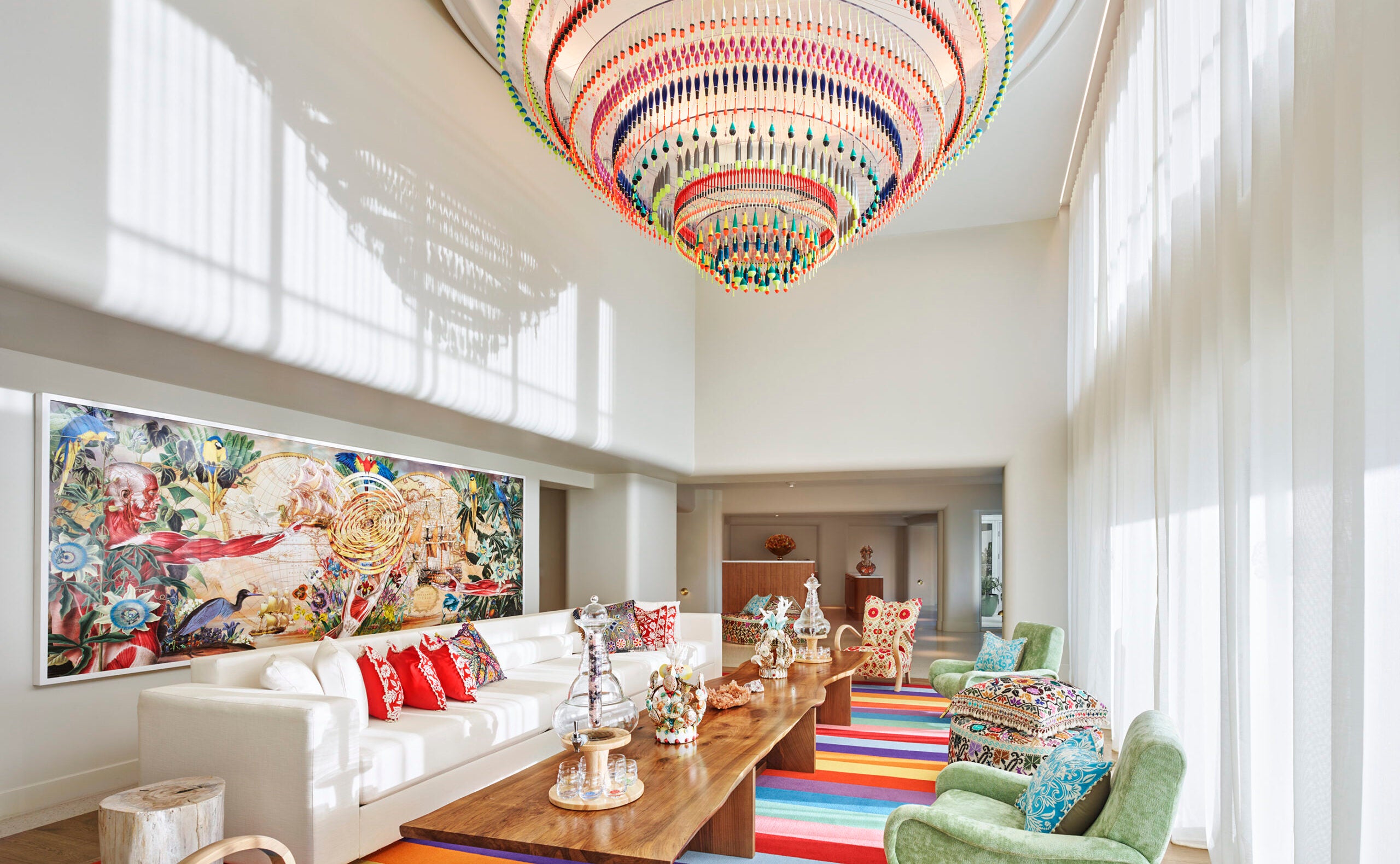 When hotel owners look for interior designers, they tend to go with the tried and tested. Not so with the ambitious people behind Faena Hotel, who thought outside the box and hired filmmaker Baz Luhrmann and his Academy Award-winning wife Catherine Martin to design their Miami Beach Hotel.
The result is a hotel unlike any other with an over-the-top design that feels like a homage to a bygone era of glamour and prestige. Fantastic gold pillars adorn the lobby and are separated by a beautiful art collection. Art is of huge importance to this hotel, and guests can marvel at Damien Hirst's woolly mammoth skeleton dipped in 24-karat gold, which is kept in a temperature-controlled glass case.
Faena Hotel is also a major dining destination for both tourists and locals. Argentinian chef Francis Mallmann has an extraordinary grill restaurant, Los Fuegos, located on-site, which features in our select list of the best restaurants in Miami. Pao is also a commendable dining experience, offering pan-Asian cuisine underneath a dramatic dome and overlooking the Atlantic Ocean.
Faena Hotel top suite: Penthouse Suite
The over-the-top style does not stop at the door of the Penthouse Suite. Designer Frank Pollaro has curated a top suite that is in-keeping with the rest of the hotel's design. The two-floor, 4,419-square-foot space comes draped in gold, beige, ivory and black furnishings. There are uninterrupted ocean views through floor-to-ceiling windows throughout the suite's multiple living areas and a wraparound balcony to soak up those reliable Miami rays. Each of the five bedrooms feature king-size beds with en-suite bathrooms. The master bedroom has a freestanding bathtub and a walk-in wardrobe.