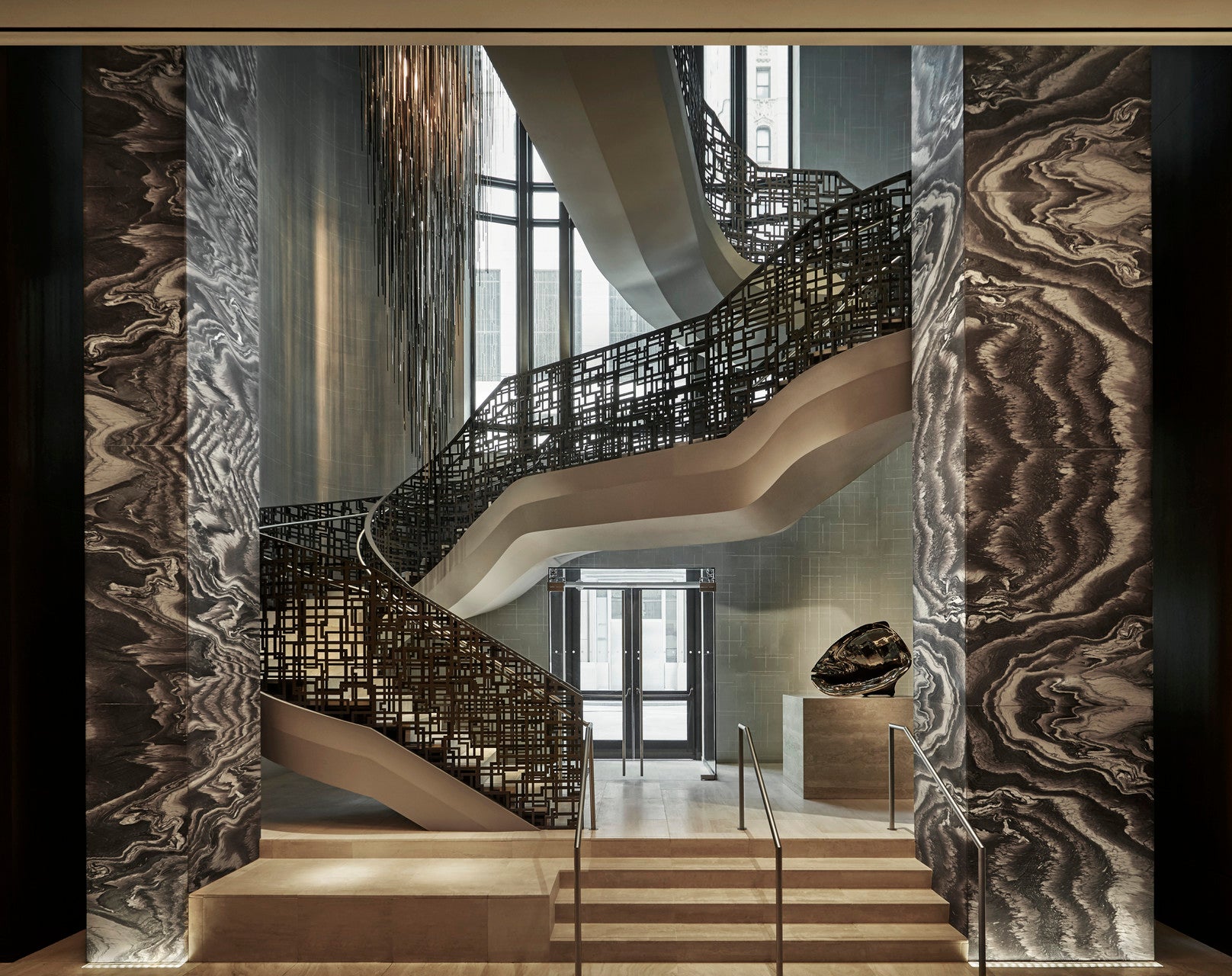 Four Seasons Hotel New York Downtown is a modern skyscraper in the heart of Manhattan's TriBeCa neighborhood and offers a more urban respite than its uptown counterpart. There is a strong focus on art and architecture here, which is apparent by the windy, waterfall-like staircase that greets you in the lobby. The hotel has a sultry, cozy vibe with plenty of fine dining, like Cut by Wolfgang Puck, which transforms into a buzzing local spot. The high-ceilinged bar has bright-red neon lights that cast a subtle red glow onto the bar. Get a craft cocktail and enjoy the music after a nice dinner. The spa is not to be missed, especially the lap pool with floor-to-ceiling windows overlooking the TriBeCa neighborhood. There are several rituals to choose from, including the 5.5-hour Royal Ritual that includes champagne, a caviar facial, a four-handed massage and more. Luxury skincare line, Dr Burgener Switzerland also delivers results for whatever you need addressed.
Top Suite: Royal Suite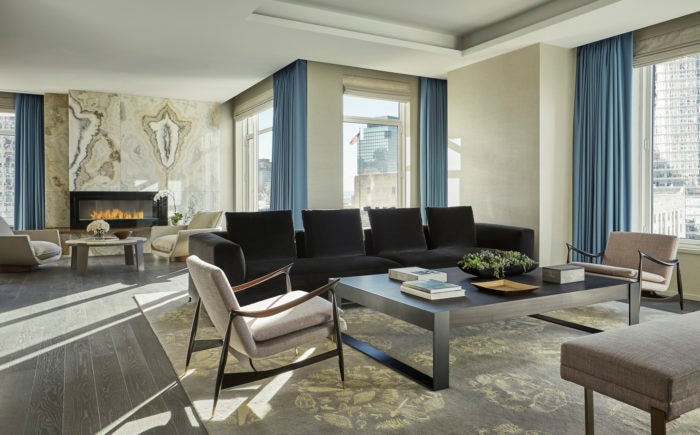 The 2,400-sq-ft Royal Suite is quite sumptuous: The suite has an open-plan space with a dining room for up to 10 guests, office, media room, kitchen, spa-like master bathroom, library and chic accents, like marble walls, artful chandeliers and modern furniture.
27 Barclay St, New York, New York 10007
+1 646 880 1999, fourseasons.com