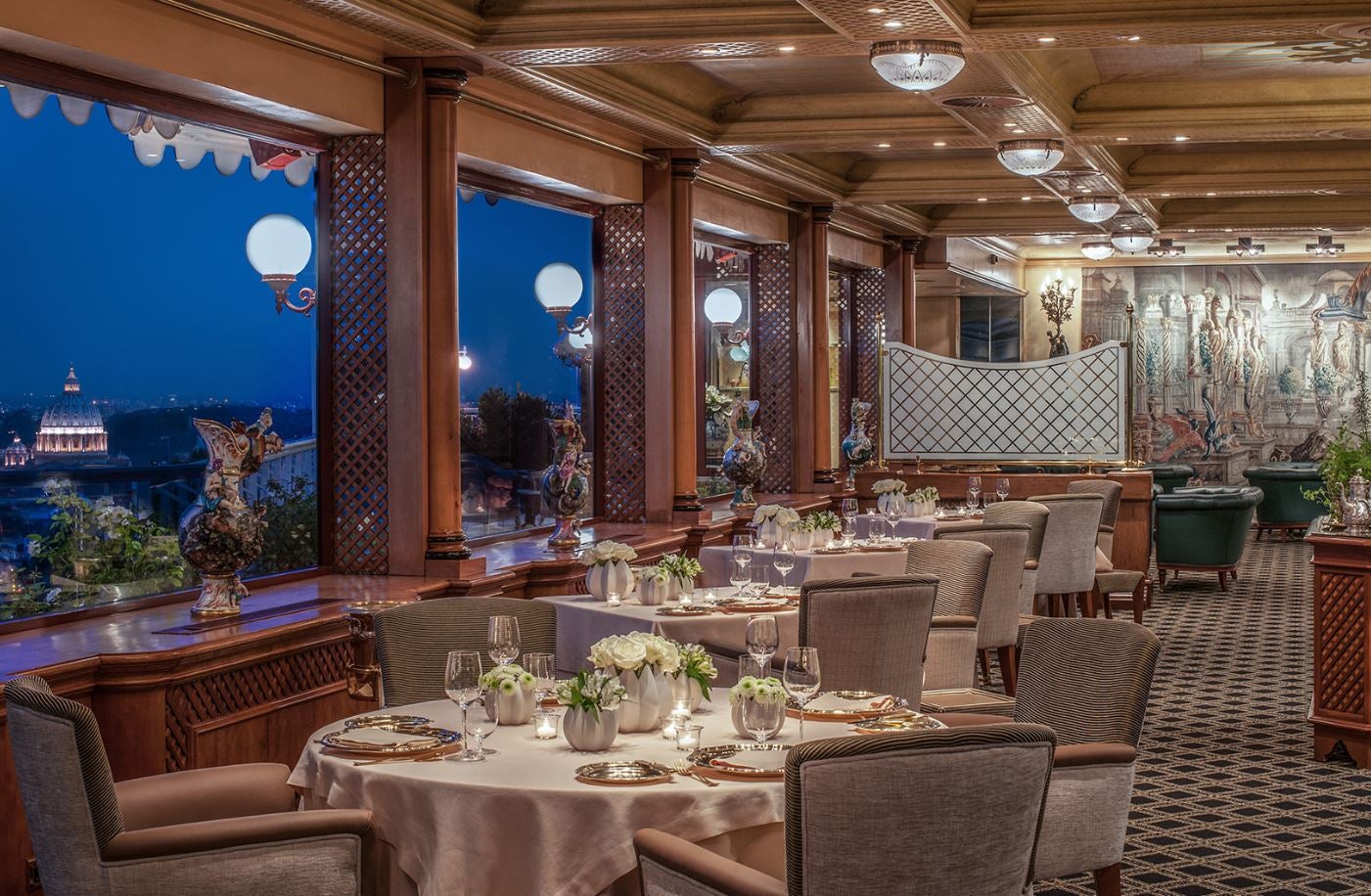 This acclaimed restaurant is the culinary star of the city, and widely considered one of the best places to eat in Rome by locals and international foodies alike. La Pergola is the only restaurant in the city to boast three Michelin stars (2019 guide) and has established itself as a favorite among the international jet set.
Located at the top of the elegant Rome Cavalieri Hotel, La Pergola's striking dining space is furnished with rare antiques and beautiful art from the hotel's impressive collection, including magnificent paintings, tapestries and bespoke hand-blown glass pieces. It also features enormous windows, which showcase heart-stopping views of Rome.
The menu is full of Heinz Beck's extraordinary, innovative Mediterranean dishes – underpinned by fresh ingredients and a chef with an adventurous and passionate approach to food. The dishes are complemented by a wine cellar containing 53,000 bottles, some over a century old. For an unsurpassed, truly Roman experience, dine alfresco on the La Pergola terrace in front of the twinkling lights of the city.