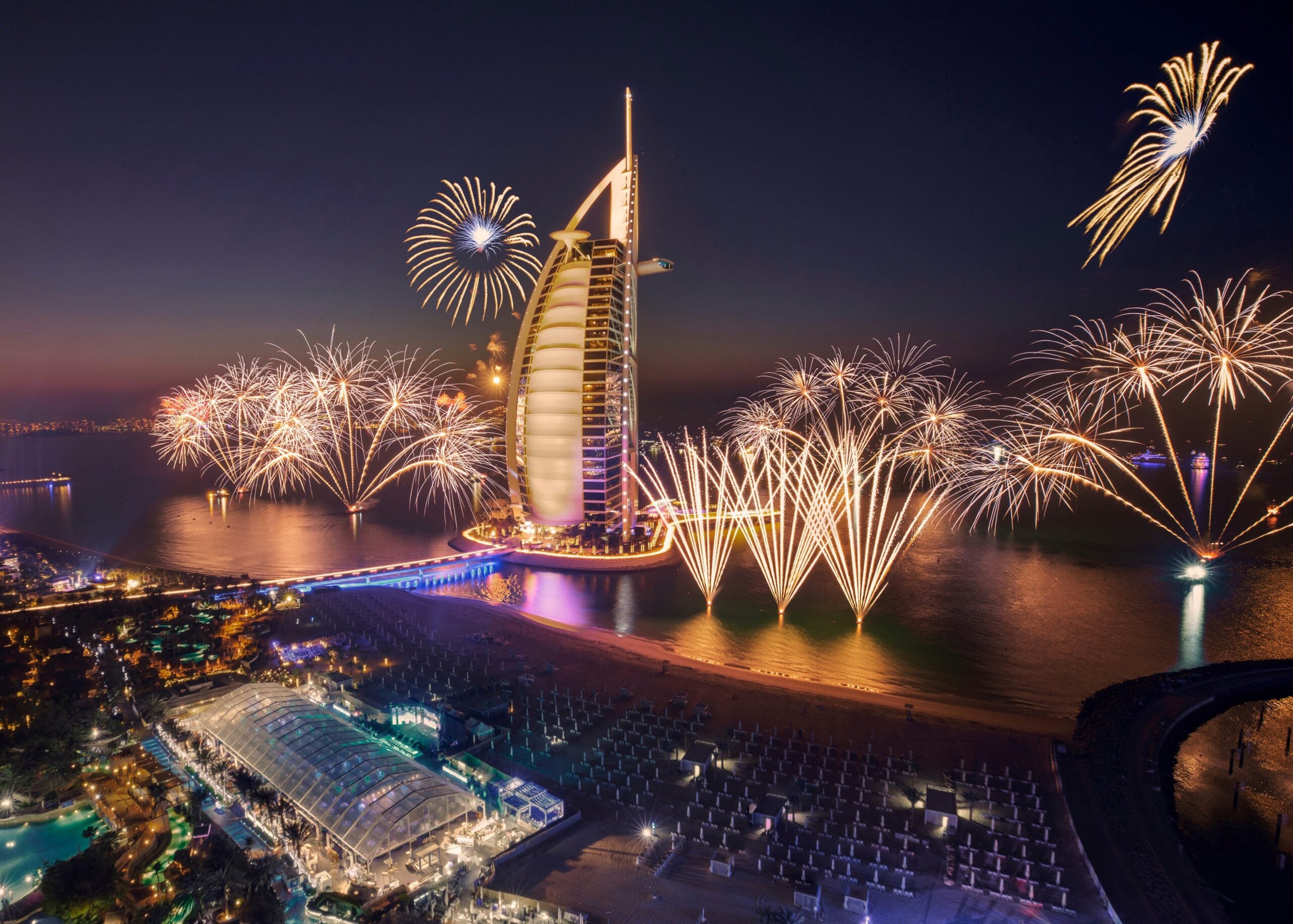 Needing little introduction, the Burj Al Arab is known the world over for its inconceivably grand design and top-notch amenities. An absolute riot of color, pattern and overt lavishness, the hotel's bold decor is not for minimalists. Jutting 1,000 feet into the Arabian Gulf on its own man-made island, it was created to represent the shape of a billowing Arabian dhow sail. Often voted as the most luxurious hotel in the world (and a regular in Elite Traveler's Top 100 Suites), it has a helipad, Rolls-Royce transfers, private beach, five swimming pools, nine restaurants and bars, and over 200 gorgeous duplex suites. There's also the highest staff-to-suite ratio in the world (8:1), so your every need is more than taken care of.
Top Suite: Royal Two-Bedroom Suite
The Royal Two-Bedroom Suite is an over-the-top sensory delight with an opulent color scheme of sunset shades accented with gold leaf and intricate prints. The expansive views of the Arabian Gulf are a tranquil contrast to the decadent interiors. Have in-suite cocktails in the majlis (sitting room) served by one of your many butlers—the two-floor, 8,400-square-foot suite has the world's largest group of butlers, available 24/7.
baainfo@jumeirah.com, +971 4 301 7777, burjalarab.comburjalarab.com