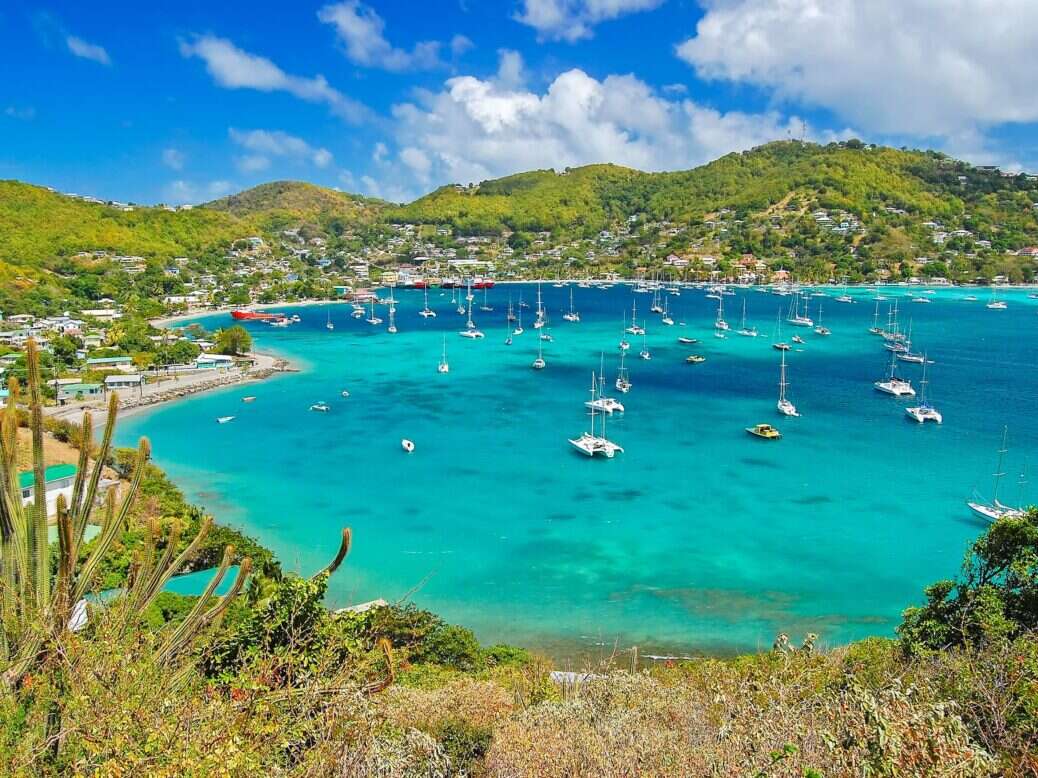 The Caribbean is a much-loved destination, but with so many new openings and exciting sustainable initiatives in the works, it's well worth taking another look at the region. From new luxury hotels gracing the sandy beaches of Turks and Caicos to an unspoiled island boasting secluded white beaches and one of the largest coral reefs in the Caribbean, these four islands will quickly earn the top spots on your bucket list.
[See also: A Luxury Guide to a Long Weekend in Antigua]
Barbados
With a little of everything on offer, Barbados's geography is as diverse as it is stunning: waterfalls, craggy caves, superb snorkeling — even pink-sand beaches. Striving to keep the island and its coral reefs in pristine condition, the government is hot on sustainable tourism, implementing legislation and forming agencies whose sole purpose is to protect, preserve, and educate locals and visitors. So — where to stay? Completely reimagined, the sprawling O2 Beach Club & Spa opened its doors at the end of 2021.
Set on an idyllic beachfront, this new resort caters to all types of travelers: Explore the island on a 4×4 jeep safari, enjoy a romantic sunset catamaran cruise along the coastline, or unwind at the state-of-the-art Acqua Spa. Committed to being a responsible corporate citizen, the hotel (as part of Ocean Hotels) supports charities, initiatives and educational programs that help develop the community, allowing travelers to make a lasting impact at their destination.
Turks and Caicos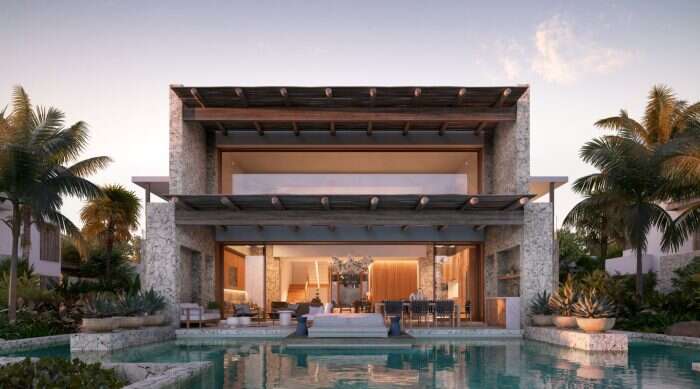 Over the next few years, expect to see big changes to Turks and Caicos. Alongside new hotel openings from Ritz-Carlton, the increased demand for branded residences has made a recognizable imprint on the island: A unique resort and residential community on a 14-acre oceanfront site, Grace Bay Resorts' Rock House opened in Spring 2022 and totals just 42 villas and cottages.
Over the coming years, this new venture is set to be joined by Andaz Turks & Caicos Residences and The Strand Turks & Caicos residential resort community. It's an exciting time to set down roots in the Caribbean, if you needed an excuse. With some of the most spectacular beaches and turquoise waters, as well as coral reefs that beg to be explored, there is so much to keep you entertained. While Grace Bay is the most popular, head to the area between Providenciales and North Caicos and you'll find an untouched collection of small cays and deserted white sand beaches.
[See also: The Top Suites in Turks and Caicos]
Saint Lucia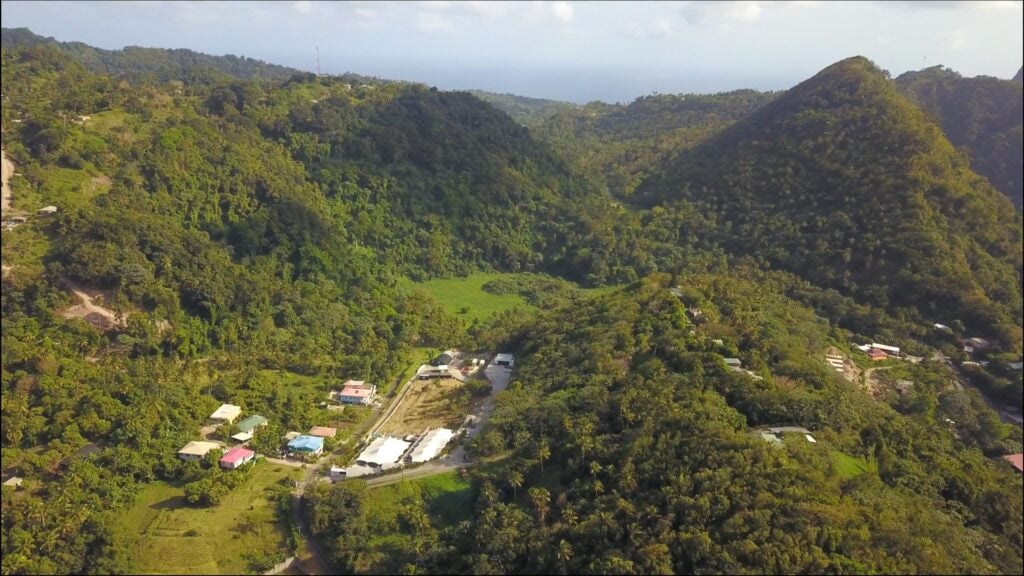 For something a bit different, Saint Lucia's Rabot Hotel — part of the famed Hotel Chocolat brand — offers unique experiences connecting you to the history and culture of the island. The sloping mountains provide the ideal growing conditions for cacao trees, which favor volcanic soil and shade. Since the 1700s, Saint Lucia has exported its cacao beans to Europe or to Hershey in Pennsylvania. But today, the island sets some aside for itself and produces its own world-class chocolate.
Delve into this historical relationship further where, set in a rain forest in a Unesco World Heritage Site, Rabot Estate is a six-acre site that is the island's oldest working cacao farm. Here, Project Chocolat offers an unforgettable immersive experience connecting ethical cacao-growing with chocolate lovers. First, learn about how cacao grows with a tour of the groves. Then, graft a tree before finishing the tour by handcrafting your own chocolate bar and, of course, tasting some delicious cacao cuisine.
Canouan Island, The Grenadines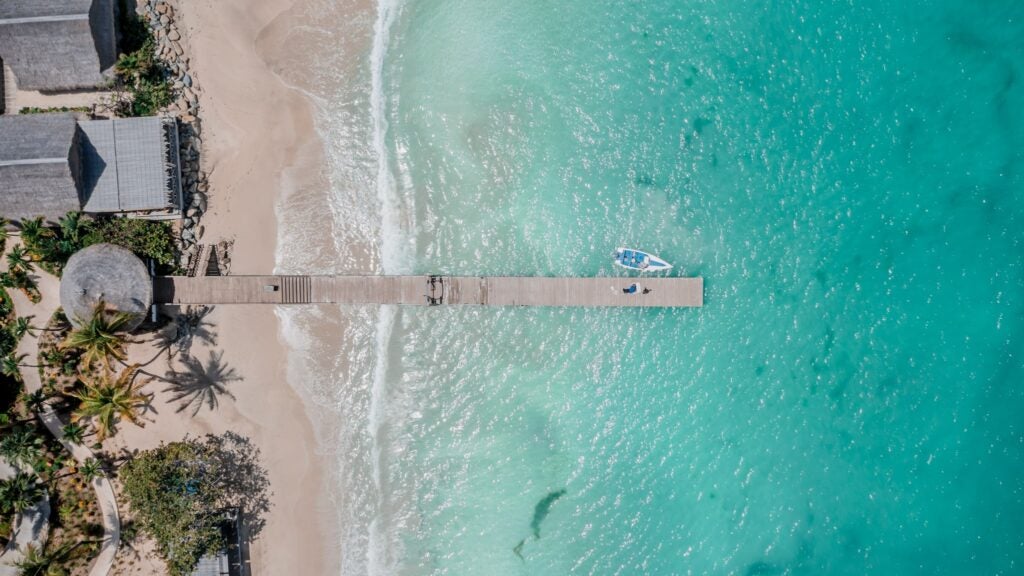 Unspoiled and virtually undiscovered, Canouan Island is a hidden gem within St Vincent and the Grenadines. As a small island, Canouan Island (and the rest of the archipelago) is more susceptible to the effects of climate change. As a result, nonprofit organizations have sprung up with the specific mission of keeping the extraordinary landscape in immaculate condition.
One such organization — Sustainable Grenadines, or SusGren — aims to empower the people of the Grenadines through environmental education to build sustainable livelihoods and engage in biodiversity conservation and climate change adaptation. With one of the Caribbean's largest coral reefs, the small bays and coves that surround the island make for some incredible diving and snorkeling locales.
With the tagline of 'The place where billionaires go to get away from millionaires,' you can rest assured that you won't run into any loud tourists. To enjoy a quiet vacation, we recommend Soho Beach House Canouan or Sandy Lane Yacht Club & Residences.
[See also: Caymankind: Where to Discover the Real Cayman Islands]
This article appears in the 06 Jun 2022 issue of the New Statesman, Summer 2022