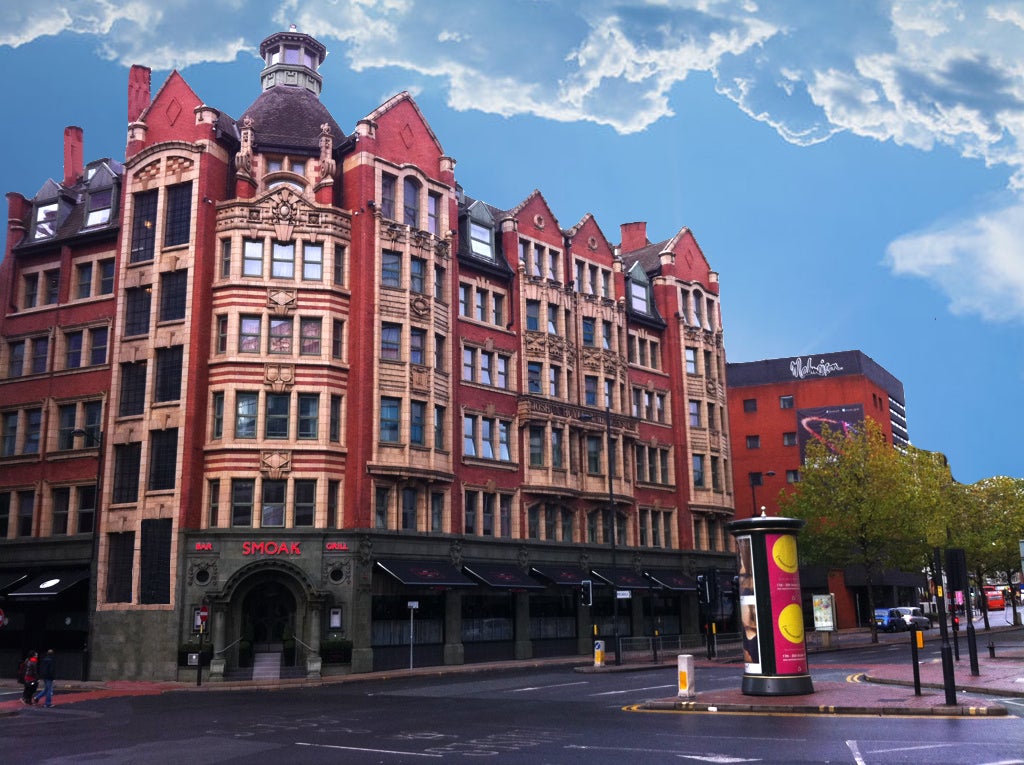 While London has long been the favorite destination for luxury travelers, the hilltops of Manchester haven't been far behind. Famous for its soccer clubs, great music, fashion and vibrant nightlife – it's without doubt one to add to the bucket list. When planning your trip have a browse of the best hotels Manchester has to offer.
Malmaison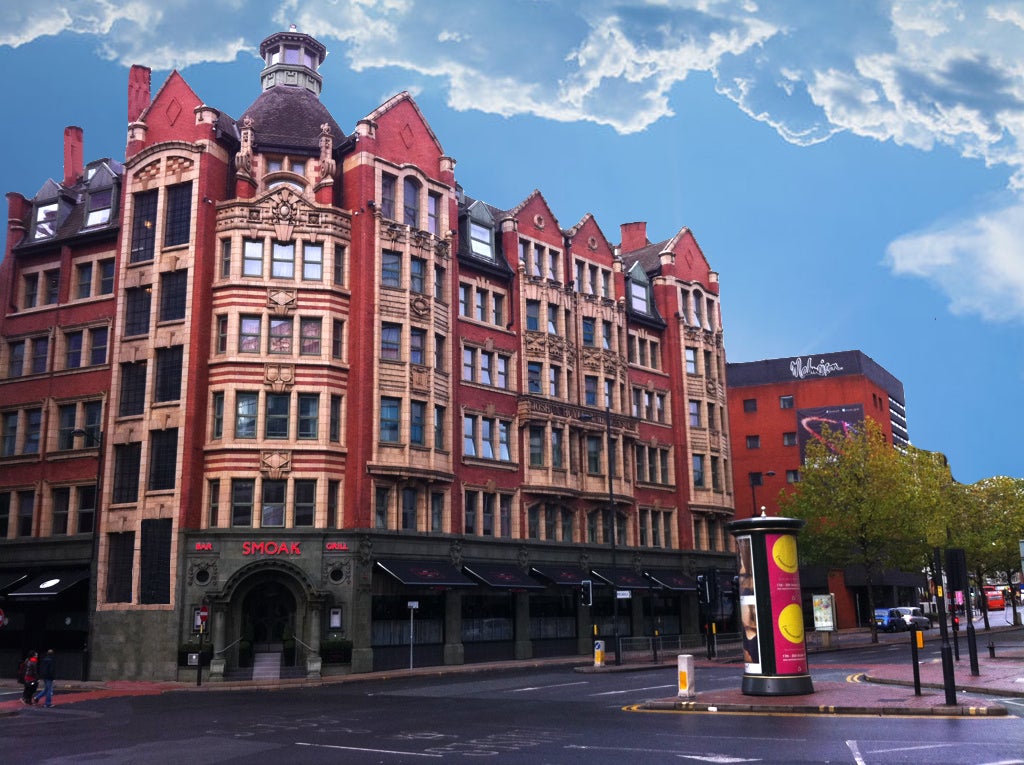 Tucked away on the city centre's busy Piccadilly road and just a short walk to Manchester's prime tourist sites, the Malmaison is a modern, boutique hotel, with 163 rooms and 13 suites in total. Expect contemporary and stylish décor, black and red being the dominant colors while monsoon showers and separate baths add to the hotel's modern charm. Spa facilities and 24 hour room service is available for all guests. The restaurant, Chez Mal Brasserie is spacious and the drinks menu consists of locally roasted coffee and tea, varied fine wines, craft beers, and both common and creative cocktails.
Hotel Gotham
Think 1920s, Great Gatsby, midtown Manhattan and an American crime drama all rolled into one. This fun-themed hotel based in the heart of Manchester is ticking all the luxury hotel boxes and is slowly becoming the favorite amongst globe trotters. With lush fittings and fixtures, including faux-fur bed covers, velvet pink armchairs, minibars, and a snazzy roll-top bath for a comfortable stay. Guests will find the Bank Managers and Inner Sanctum suites ideal for the full VIP experience. A New York style restaurant can be found on the sixth-floor. Head Chef Matthew Taylor cooks modern British cuisines with local produce – including charred Cumbrian charolais beef, sea trout and a smoked cheese fondue, with plenty of other options, too.
Radisson Blu Edwardian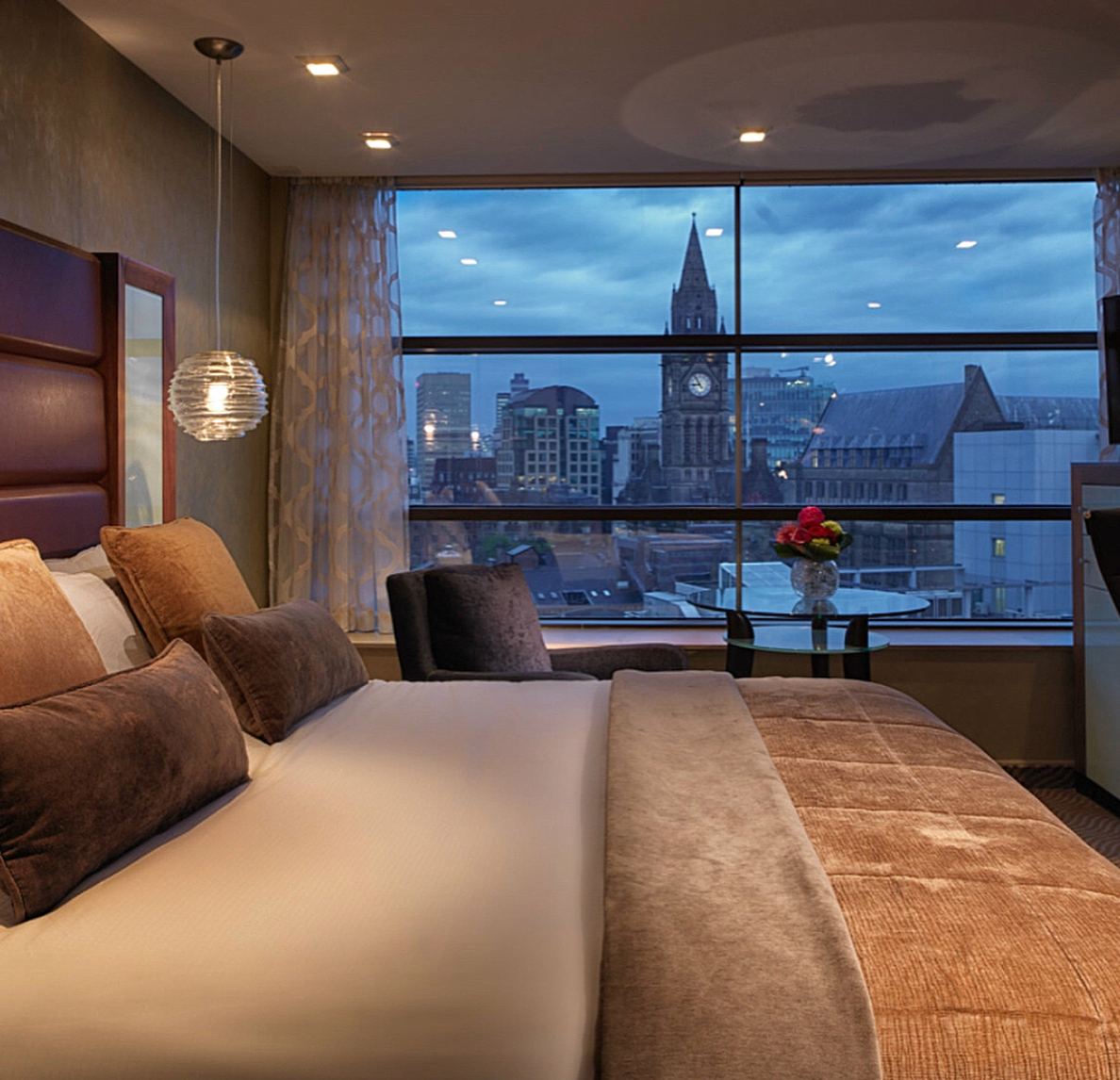 Welcome to modern Manchester at the glitzy and unapologetically opulent Radisson Blu Edwardian. It offers a little pizazz and pampering, obvious in the fact the Radisson Blu Edwardian is first choice for celebrities when visiting the city. Perfectly situated in the city centre, overlooking the central atrium, the hotel's suites are decorated in neutral colors and come fully kitted with private sitting rooms, a minibar and a balcony. After a long day of exploring, guests can put their feet up in the spa or go for a relaxing swim.
The Principal
It doesn't get any more quintessentially English than this Victorian hotel. Unique tiled walls, a corner shop in the lobby, red vintage phones in the suites and fish and chips on the evening menu make this an unbeatable choice for those seeking an authentic English experience. Located opposite the Oxford Street train station, this British hotel exudes elegance and is famous for its clock tower and Victorian architecture. The cosy restaurant, Refugee by Volta, serves a selection of sea food, game meat and vegetarian options, with a wide range of red and white wines for guests to choose from.
Great John Street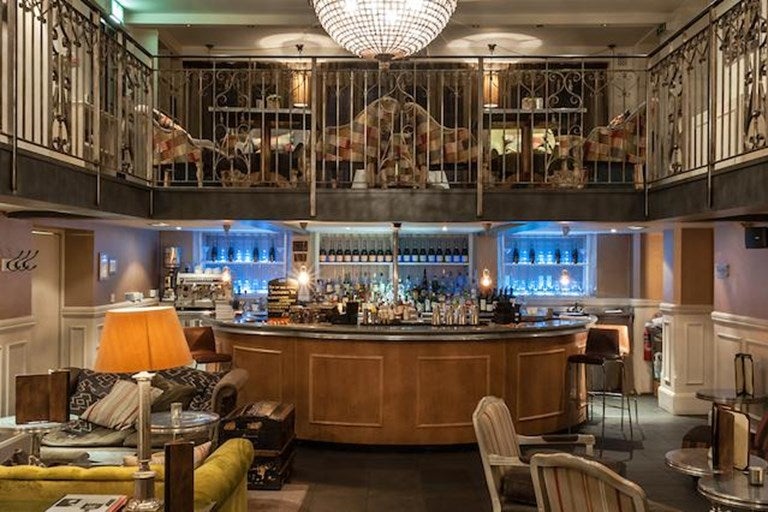 Experience the artful opulence at Manchester's townhouse hotel, Great John Street.  Its laid-back luxury is captured in all the rooms and grand suites available to guests. The interior has a chic feel, with each room charmingly personalized. Expect crystal chandeliers, flamboyant colors and old wooden floors. Other features of the hotel include a library, terrace, rooftop garden playground and private lounge. One of the highlights is the Oyster Bar, which has old school style dishes– including mini sliders, Eton mess and much more.