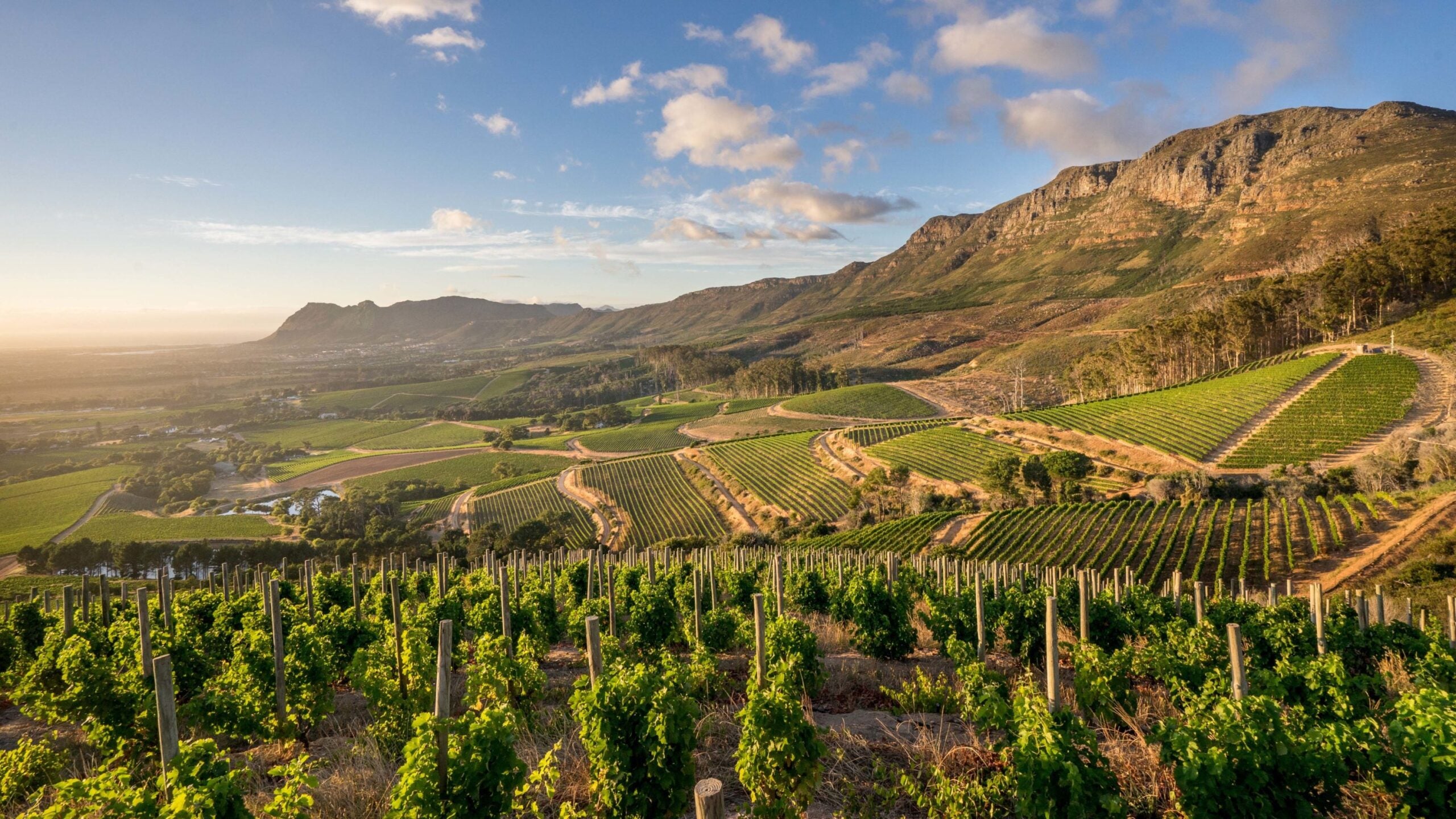 In this latest story in our ongoing series, Elite Traveler takes a look at five of the best wine experiences in South Africa.
Wine is one of South Africa's greatest exports. You can find fine examples of South African red, white and rose across the globe, but now a growing number of tourists are opting to experience it directly from the source.
There are hundreds of beautiful vineyards and countless wine experiences to choose from, so Elite Traveler has boiled a long list down to just five of the finest available.
Leeu Estates
We begin our journey through South Africa's fertile plains at Leeu Estates. Situated in the Franschhoek valley on the Western Cape, this Dutch-style country house is surrounded by vineyards.
The property has just 17 rooms, giving it an intimate feel and allowing for a greater level of personal service. Most importantly, it offers guests the chance to taste the exclusive Mullineux and Leeu Family Wines in its opulent tasting studio. Just 11 years after their first release, the Mullineuxs have won awards across the world for their meticulous approach to wine production.
Vintages usually sell out, but Leeu Estates always reserve bottles for tasting sessions. They can also assist guests in putting their name down for future releases, an option many of them take up.
Klein Constantia
If you are looking for history, Klein Constantia is the place for you. This wine estate dates back over 340 years, making it one of the oldest in the whole of South Africa.
This is the birthplace of Constantia, a sweet wine that found favor with historical European figures during the 18th and 19th century including Napoleon and the King of England. The name has since changed to Vin de Constance but it retains its reputation as one of the best sweet wines in the world.
One of the best things about this vineyard is that the views are as good as the produce. Situated a short drive out of Cape Town, the estate offers outstanding views over False Bay. Before heading to the tasting room, make sure to tour the grounds and take it all in.
Vergelegen Estate
Located in Somerset West at the foot of the Hottentots Holland Mountains, Vergelegen Estate is as much a conservation project as it is a winery. It has hosted countless heads of state and celebrities during its 300-year history.
Today, discerning tourists arrive not just for its wine, but for the environmental credentials as well. Profits are invested in projects such as the Cape Leopard Trust, which works to bring native wildlife back to the estate. They are also aiding efforts to bring Bontebok back from the edge of extinction.
The estate's unique gravity flow cellar is also worth a visit. The tour begins on the ground floor and moves up its 70 stairs to the top, where it ends with the backdrop of majestic views across the valley. After all this, its time to finally taste some of its finest wines such as the internationally-regarded cabernet sauvignon and sauvignon blanc.
Babylonstoren
Babylonstoren opened its doors to the public 10 years ago following an extensive and expensive restoration of its historic farm buildings. It is a vast estate that boasts a luxury boutique hotel, a number of restaurants, beautiful gardens and, of course, a working vineyard.
It only bottled their first wine in 2011 but the winemakers have already garnered international acclaim. The modern tasting center opened in 2015 and gives guests the opportunity to try each of the 13 different grape varieties.
You will have to stay at least two nights for a chance to experience everything the grounds have to offer. The hotel's Farmhouse Suite will satisfy anyone's thirst for luxury. This large suite incorporates a four-poster king-size bed and large en-suite marble bathrooms, exactly what is needed after a long day of walking.
Iona Wine Farm
Andrew Gunn was determined to find the right farm to build his dream estate. But doubts started to creep in after 40 property viewings led to nothing. Then he came across a disused apple far on a mountain top overlooking the Atlantic Ocean. He bought it and set to work with his wife, Rozy. They planted the first vineyards just a year later with a focus on sauvignon blanc.
Today, the vineyard produces wine with a number of different grapes but it is the original sauvignon blanc grape that stands out. Situated 1,400-feet above sea level, it is the coolest vineyard in the Cape and offers spectacular views across the Elgin Valley.