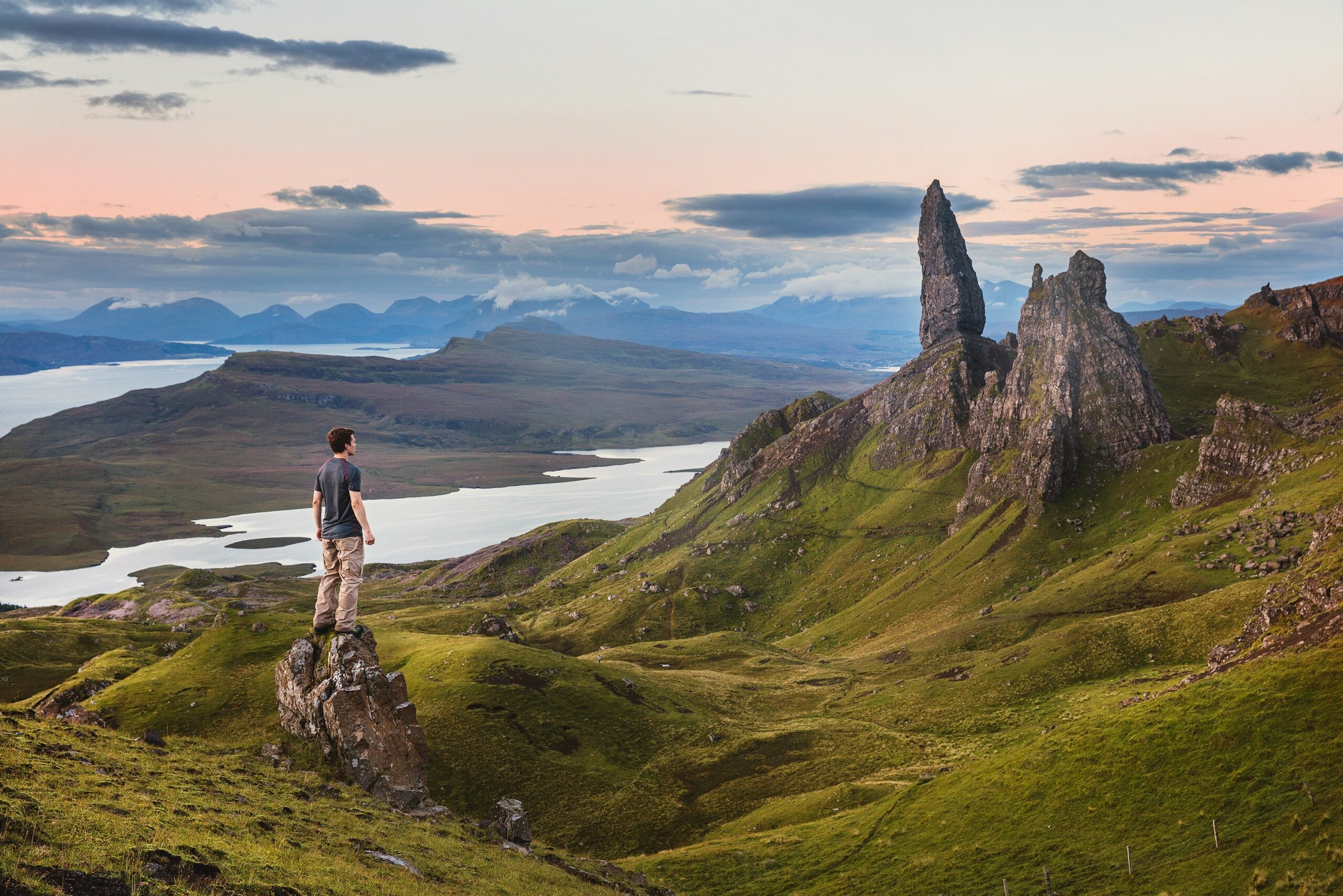 We may not know when we will next travel again, but we do know that we will travel again. The Covid-19 pandemic still rages in many corners of the world and it is looking increasingly likely that much of 2020 will be spent at home. But where will we want to go once we emerge from lockdown? How will our travel habits change? Travel advisors Black Tomato has made 10 predictions for the future of luxury travel.
Freedom of space
The experts at Black Tomato believe the first thing everyone will want to do is flock to nature. For those who have been confined to their urban environments for months, a large dose of the natural world seems more appealing than ever. We have also become more aware of crowds and many will want to experience true remoteness. The travel company recommends its excursions to Patagonia, Namibia and Kenya where you can indulge in the great outdoors.
Black Tomato says: "After months of living in confined spaces, Black Tomato is seeing its clients turning their attention to some of the world's purest and least populated places in order to feel the freedom of wild open space in nature."
Secluded beaches
In the luxury sector, people will be looking for exclusive beach resorts. An island resort not only offers tranquil surroundings but avoids the potential for large crowds. The Maldives, the Seychelles and French Polynesia are already experiencing increased interest compared to last year.
Black Tomato says: "Clients are already searching for tranquil and secluded beachside destinations – both as part of larger itineraries or as standalone destinations. People are increasingly booking beach holidays with a trusted partner and advisor who can organise the flights, transfers and accommodation for them, rather than booking separate elements for themselves."
Go hyper private
Taking the idea of an island resort to the next level, many will aim to eliminate crowds entirely. Yacht chartering offers complete isolation from the rest of the world and the sector is predicted to experience a significant boom over the next year. Black Tomato is offering a range of itineraries exploring the Mediterranean and the Aegean Sea.
Black Tomato says: "Chartering yachts or hopping between private villas is an exclusive way to explore multiple destinations while ensuring reunited groups of friends and family have their own private space."
Ease of access
Depending on the global situation at the time of travel, it may be necessary to fly home on short notice. Travel advice is likely to be fluid for some time so staying close to home might be a priority for some. Black Tomato recommends Iceland as a prime destination due to its proximity to both Western Europe and North America. The island nation has also been tremendously successful in its fight against Covid-19 with the virus all but eliminated at time of publication.
Black Tomato says: "If you're wanting to get away from the world, but still need to be able to get back to it at a moment's notice, there is nowhere better to travel to than Iceland – one of the first countries in the world to open its borders to international tourists."
Adventures close to home
For some, the idea of going abroad might prove too much. Those happy to take a year off from travel can still go on a memorable journey in their own country. Black Tomato cites the UK as a prime example. Millions of Brits travel abroad every year, neglecting the wonders that surround them. From Land's End to John O'Groats, there is a surprising amount to discover in the country.
Black Tomato says: "As soon as these restrictions are lifted, and domestic travel is permitted, trips to the UK's natural treasures will never seem more appealing and adventurous – from treks along Cornwall's rugged coast to hikes up the majestic mountains of the Hebrides and Highlands. Not only this, choosing to travel within your own borders will give local economies a much-needed boost."
Reprioritise health and wellness
If this pandemic teaches us anything, it is to never take our health for granted. As we move forward with our lives, many will want to prioritize their wellbeing above all else whether that means working less or exercising more. Black Tomato already has close working relationships with some of the leading resort spas in the world, including beautiful properties in the Maldives and Sri Lanka.
Black Tomato says: "During lockdown, many have put great emphasis on nurturing health and wellbeing, whether this be through meditation, exercise or finding ways to boost your immune system. Black Tomato offers trips to the most inspiring places in the world to build upon the positive lifestyle changes that may have been incorporated into our lives over the past couple of months."
Longer less frequent trips
Once the virus is defeated and we can travel freely once again, there will be a number of people keen to seize the day. They may have acquired a lot of vacation allowance over the pandemic and ready to use it in one go. How about a dream tour of South America, where economies will need a huge boost following intense battles with the virus? Black Tomato is offering a range of extended trips to those wanting a trip of a lifetime.
Black Tomato says: "With so much time spent at home dreaming, Black Tomato hopes to see people using the time to plan longer, epic adventures with friends and family, rather than racking up tick-box weekends. As specialists in intrepid travel, Black Tomato can facilitate this with extended trips to far-flung destinations, such as Argentina, Chile, Svalbard, Morocco or Mongolia."
Taste your way around the world
Many of us have been refining our skills in the kitchen during lockdown and might be ready to discover something new. Your perfect trip could be a break from the stove and a foodie trail is a perfect antidote. Black Tomato has a range of food-based itineraries ranging from the very traditional to Michelin-star tours. Hunt for treasured family recipes on small Greek islands or sample world-class cuisine on a fine-dining in Peru.
Black Tomato says: "While many will have enjoyed having more time to cook and spend time with family over the kitchen table, others will be looking forward to a break from home-cooking. With Black Tomato you can begin to explore the world's vast culinary landscape, whether that be with immersive journeys through Provence or Greek island hopping around Mykonos, Spetses and Porto Heli."
New and meaningful connections
We may all be getting used to seeing our loved ones on screens, but while modern technology helps us stay connected it will never replace face-to-face contact. Black Tomato predicts people will seek deeper connections with local communities and look to discover different ways of living by integrating with communities across the world.
Black Tomato says: "Travelers are hard-wired to make new and meaningful connections with people. Black Tomato can help you forge these new relationships by introducing you to inspiring personalities, projects and traditions – from supporting a remote-library charity that helps educate reindeer herders living on the Taiga in Mongolia, to learning from expert horse handlers at Nihi Sumba on the rugged Indonesian coast."
For those who have a bucket list of destinations, 2021 will be the time to start working through it. Black Tomato believes that many prime destinations that usually book up years in advance could become more accessible and urges people to book now to seal a once-in-a-lifetime opportunity.
Black Tomato says: "After months grounded in one place, everyone has had plenty of time to dream and crystallise their thoughts on their bucket list destinations. As soon as travel restrictions are lifted, many will seize the day as soon as it arrives."